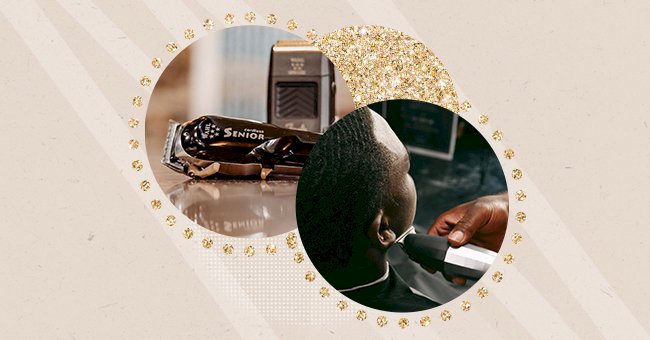 Our Pick: Top 10 Barber Clippers To Try At Home
With the salons forced to shut down because of the coronavirus pandemic, dealing with our hair problems hasn't been easy. But investing in a great pair of barber clippers can make hair cutting, trimming, and getting rid of facial and pubic hair much convenient.
Not all hair clippers are created equal, so it's best to do your research before you consider buying one. Many of us have missed our barber and salon appointments, which has made us turn into low-key hair stylists ourselves.
Just like a good pair of scissors can revolutionize our hair cut, choosing a suitable barber clipper can spruce up our touch-up sessions. Below, you will find the best barber clippers that are worth trying at home.
1.Wahl Professional 5-Star Senior Clipper
Price: $105.60
Wahl Professional Senior Clipper features a unique design for on-scalp tapering and fading. It comes with adjustable blades, a clipper, three attachment comb cutting guides, styling comb, cleaning brush, and blade oil to prevent rust.
2.Arkam Beard Trimmer
Price: $40
Arkam Beard Trimmer is a cordless hair-trimming tool that is an excellent pick for sprucing up your everyday buzz cut. The entire set includes a trimmer, cleaning brush, three attachments, a straight-edge razor, and oil to lubricate the blades.
3.Remington MB4700 Smart Beard Trimmer
Price: $63.61
Remington MB4700 Smart Beard Trimmer features a digital touch screen that makes it an intelligent hair device. It also comes with enhanced memory settings that keep a record of your trimming history.
4.Surker Beard Trimmer Kit
Price: $38
Surker Beard Trimmer Kit comes with six attachments for a smooth shaving experience. The bundle includes full-size, precision, design, body and nose trimmer, as well as a micro-shaver to meet your daily style needs.
5.Hangsun Beard Trimmer
Price: $12.99
Hangsun Beard Trimmer is equipped with a high-performance motor and a powerful battery for uninterrupted trimming. It comes with durable, super-sharp blades and an ergonomic grip for maximum user support.
6.Bevel Rechargeable Hair and Beard Trimmer
Price: $168.04
Bevel Hair and Beard Trimmer comes with a soft-touch grip and custom-faceted body for easy handling. The longer battery life and powerful clippers can make you go days without requiring any touch-ups.
7.Braun Beard Trimmer BT7240
Price: $69.94
Braun Beard Trimmer features german technology and an ergonomic build and delivers 100 minutes of cordless trimming with one hour of charging. This cordless hair trimming tool has a precision dial and 39 length settings and comes with two hair combs, one Gillette razor, a trimmer head, and a mini-foil shaver.
8.Remington HKVAC2000 Vacuum Hair Clipper
Price: $32.49
Remington Hair Clipper comes with a built-in vacuum suction system and power precision hair clippers. The 16-piece kit includes six length-altering combs, tapers, a styling comb, barber scissors, a cleaning brush, and three sectioning clips.
9.Remington T-Series Men's Hair Clipper and Beard Trimmer Kit
Price: £76.31
Remington T-Series Clipper has a simplistic design and a premium 38 mm T-Blade for a professional trimming experience. It is a multipurpose tool that includes a precision stubble comb, full-size foil shaver attachment, and nine hair and beard comb.
10.Braun 9-in-1 Hair Trimmer
Price: £39.19
If you want to get rid of hair anywhere on your body, choose Braun 9-In-1 Hair Trimmer. It is a rechargeable all-in-one wet and dry trimming tool for beard, face, hair, body, ear, and nose. The 13-length settings make it a handy lockdown hair trimmer.