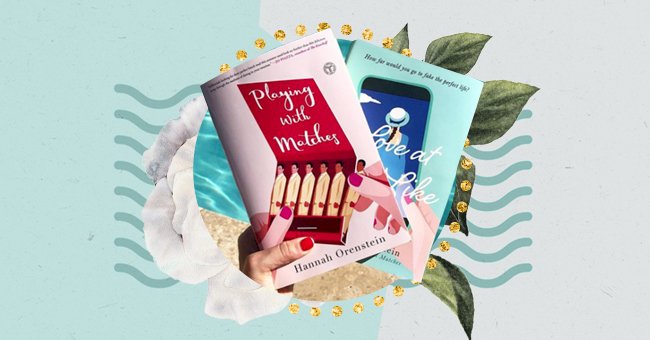 Our Pick: Top 10 Beach Reads For 2021
Summer might look a little different this year. With the pandemic still with us, chances are we shall remain indoors. However, not to worry, the summer can still be safely enjoyed with a trusty beach read.
Dip your toes into the metaphorical waters of twisty thrillers or swoony romantic stories. A beach read does not have to mean either-or of the above genre. Therefore, we've rounded up a fantastic reading list bound to keep you engrossed for the next three months.
From beach-read mainstay, Elin Hilderbrand to exciting under-the-radar authors, open your windows and grab your fave chilled drink as we escape to romantic island locales and exclusive clubs full of secrets itching to get out. Here are our top ten summer reads of 2021.
Summer on the Bluffs: A Novel by Sunny Hostin
From The View Co-host Sunny Hostin comes this glamorous story is set in the exclusive, beachy Oak Bluffs. It is here where the upper class of black society mingle and is also Perry Soto's usual escape.
When Perry's 'Ama' plans to give the idyllic cottage to one of her three granddaughters, Perry is desperate to win it, but she and the other granddaughter have secrets that could cost them the house and the summer.
Pieces of Her: A Novel by Karin Slaughter
Karin Slaughter does thrillers like no one else. Jump into this exploration of a toxic mother-daughter relationship. This read is dark and complex, perfect for fans of Slaughter's other works.
Depsite the premise, you might find this read is highly relatable (yikes), sometimes painfully so. Get ready for the characters of the season as you might find yourself unable to pick sides in this goosebump-y read.
Act Your Age, Eve Brown: A Novel by Talia Hibbert
Okay enough secrets, let's switch gears with this sweet as candy romance novel. Act Your Age Eve Brown is the last book in Hibbert's trilogy. Eve Brown is the last of the Brown sisters and is now getting a story of her own.
Eve Brown's life is not in the best place. However, when she meets her complete opposite, focused and no-nonsense hotel manager Jacob Wayne sparks fly. Why? Because when the two work together it's pure magic.
With Teeth: A Novel BY Kristen Arnette
Ah, the challenges of married life. No relationship is without its obstacles, but how do those obstacles play out when children are involved. Well, it's pretty complicated. Sammie and her wife Monkia have stark opinions on just about everything.
One of the most pressing opinions is how they plan to raise their sullen son Samuel. However, when the relationship between the two collapses on itself, Samuel's behavior gets more… desperate.
Playing with Matches: A Novel by Hannah Orenstein
You might stay up all night with this wildly entertaining read. Sasha is a newbie matchmaker who uses her family's dark secret to land a top gig at a successful matchmaking firm in New York. However, dating is not Sasha's forte.
Sasha's personal life is quickly turned upside down by a series of potential dates and eccentric clients. Hannah Orenstein's writing moves at an excellent pace so strap in. Also, the cover is so enviably gorgeous.
Survive the Night: A Novel by Riley Sager
Riley Sager is the king of thrillers. Step into 1991 and follow Charlie who is heartbroken over the death of her best friend. The culprit, The Campus Killer. Charlie then hitches a ride with a stranger on his way to see his sick father.
As the ride endures, Charlie senses a tingle as something about the stranger does not add up. With every mile, the tension ratchets up to an unbearable spine-tingling pitch. This serial killer story will stay with you long past summer.
Golden Girl by Elin Hilderbrand
You know it's summer when Elin Hilderbrand drops another page-turning novel. In this book, novelist Vivi dies in a grisly hit-and-run accident. She ascends to the Beyond where she learns she has three chances to influence events on earth.
Vivi's three grown children each have their problems. However, they have a secret that could impact her negatively. A takeaway from Elin Hilderbrand latest novel is how to let go and live on.
The Charmed Wife by Olga Grushin
We love a retelling. In The Charmed Wife, Olga Grushin turns the Cinderella fairytale on its head. In this off-kilter version, Grushin asks, what happens when your fairytale does not turn out as you had hoped. You will reconsider what makes for a happy ending in a book.
City of Girls by Elizabeth Gilbert
If Elizbeth Gilbert's Eat Pray Love was not your thing, try out this incredible historical novel set in the 1940s. The book follows Vivian, a young woman trying to figure out what she is good at and finds her away to the New York City theatre scene.
Follow her as she also tries to figure out what she wants from the men in her life through champagne-soaked pages surrounded by the lushness. It's a sexy read but it does not put down the women in the book which is quite refreshing.
The Last Train to Key West by Chanel Cleeton
Lastly, we have another book from beach read connoisseur Chanel Cleeton. Cleeton always sets the tone of summer in sunny Florida or vibrant Cuba. The Last Train to Key West by Chanel Cleeton is a follow-up to her previous novels Next Year in Havana and When We Left Cuba.
Mirta Perez is new to the Florida Keys after an arranged business marriage in Cuba. On the other hand, Elizabeth Preston is a New York Woman who is trying to save her family fortune. Available June 16, add this to your reading list to find out the fates of our protagonists.