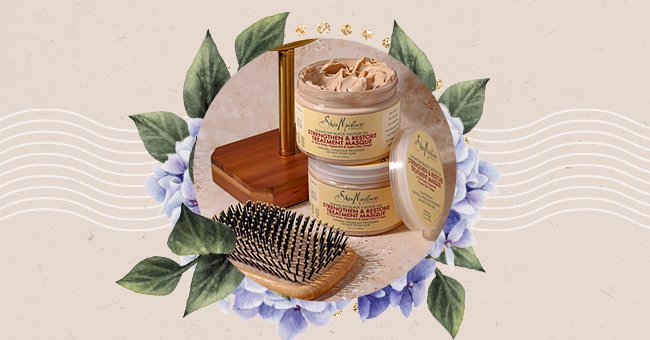 Our Pick: Top 10 Best Leave In Conditioners Worth Trying
Leave-in conditioners help lock the moisture into your hair and keep your hair at its healthiest! And if your hair has been feeling a bit dry after a harsh winter, you might need to hydrate the moisture stat!
We love our hair, and we take care of it as best we can so we can show off our luscious locks when we go out! But just an ordinary shampoo, condition, and rinse don't cut it anymore!
A good leave-in conditioner can help tackle problems like heat damage, frizz, and even detangling your hair! It's yet another step to add to your after-shower routine, but well worth it. Here are the best leave-in conditioners to try.
1. OLAPLEX No 6 Bond Smoother
The OLAPLEX No. 6 Bond Smoother leave-in conditioner is a must-have for any hair type. It's a reparative styling cream that works on a molecular level to tame unruly hair and protect all hair types, especially if you have dry hair!
2. Moroccanoil Intense Curl Cream
The Moroccanoil Intense Curl Cream leave-in conditioner is ideal for treating dry and damaged hair. It helps to add definition and spring your curls, leaving your crown shining and healthy!
3. OGX Restoring Bonding Plex Leave-in Cream
The OGX Restoring Bonding Plex leave-in conditioner is ideal for colored or heat-damaged hair. It leaves your hair super smooth and sleek, and a little goes a long way!
4. Shea Moisture Jamaican Black Castor Oil Strengthen & Restore Leave-In Conditioner
Shea Moisture has a line dedicated to treating your curls and sealing your moisture! The Strengthen & Restore leave-in conditioner is made with organic shea butter and Black Castor Oil, and it works to condition, nourish, and control frizz.
5. Carol's Daughter Black Vanilla Leave-in Spray
The Black Vanilla Leave-in spray is a great primer for styling and leaves your hair feeling soft and smooth. It can help combat shrinkage because it stretches out your curls, so you can finally get the length you need!
6. Sachajuan Leave-in Conditioner
The Sachajuan leave-in has been fortified with red algae and protein. It's a great treat for those wanting added nourishment and shine, especially in their shafts!
7. Ouai Detangling Leave-in Conditioner
The Ouai Detangling leave-in conditioner is a great way to add moisture to your curls without weighing them down. It moisturizes your hair yet keeps it from looking greasy.
8. PATTERN Leave-In Conditioner
The PATTERN leave-in conditioner also adds moisture to your locks without weighing them down or leaving them looking greasy. It's got a great smell too, so your locks will be smelling as fresh as they look!
9. R+Co Sun Catcher Power C Boosting Leave-In Conditioner
The R+Co Sun Catcher leave-in conditioner treats your hair as you would your face! It's perfect if you're spending all day in the sun because it keeps your hair protected against the harmful UV rays while also locking in moisture and keeping your hair tamed!
10. Playa Monoi Milk Leave-in Conditioner
The Playa Monoi Milk leave-in conditioner is formulated with Tahitian monoi oil and coconut milk, which nourishes your hair while also protecting it from further damage. It works as a primer, heat protector, and styling conditioner all in one bottle!
Don't hesitate to hydrate your locks, find the best leave-in conditioner for your hair and keep it moisturized. You'll want to keep your natural all summer long because it looks so good moisturized!