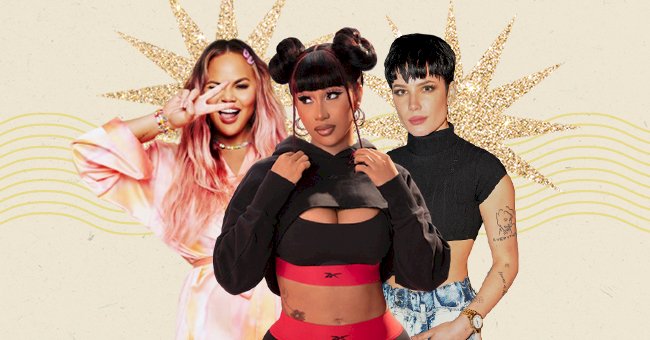 Our Pick: Top 10 Celeb Clapbacks
Being in the spotlight automatically means that you will be subjected to people's opinions for as long as you are alive. No part of a celebrity's life is so private that it cannot be spoken about.
For this reason, celebs are often the victims of online (and sometimes in person) attacks on their character. People have many opinions about what celebs should and should not be doing and are not afraid to make their views known.
Here are some of the times that celebrities clapped back at their haters.
Chrissy Teigen
While Chrissy is the clap back queen and has had many clapbacks to many people over the years, our favorite is the clap back that she had at Donald Trump while the two were feuding on Twitter.
The two had been feuding on Twitter for a while when Chrissy created a hashtag about Donald Trump, and it began to trend. The hashtag was making fun of the then-president by calling him derogatory names rather than President Trump.
Zayn Malik
We all loved the band One Direction. They put out some excellent music, and their posters were plastered over so many tween girls' bedroom walls. However, once the band broke up, not all of the band members were civil.
Zayn Malik and Louis Tomlinson had a short spat on Twitter. Louis Tomlinson accused Zayn Malik of riding on the back of somebody else's career, and Malik clapped back, expressing that Tomlinson didn't have a life, which is why he was worried about Malik's.
Cher
Cher is the original Armenian queen, and we just know that she is as sassy in real life as she is on her social media. She has been highly sassy on social media in the past, and this clap back was no different.
After a fan accused Cher of being a liar and saying that she would only believe what Cher was saying when she saw it, Cher clapped back, saying, "Then keep your eyes open b*tch." Short and sweet, but not at all confusing.
Khloe Kardashian
Khloe Kardashian (and her entire family) have come under fire many times over the years. The Kardashians are consistently being criticized for anything they do or don't do, which was no different.
A fan commented on an Instagram post that Kardashian posted with her daughter, True, that she should stop treating her daughter like an accessory. Kardashian clapped back, saying that she was True's mother and that they would celebrate life together every day.
P!nk
P!nk is undoubtedly one of the most versatile and talented musicians in the world, and it was for this reason, she was chosen to sing the National Anthem at the Superbowl. She did a spectacular job, even though she had flu, but not everybody was impressed.
One fan took to Twitter to announce that P!nk sucked, and they did not enjoy her performance. P!nk clapped back, saying that at least she sucked while singing the National Anthem at the super bowl and not sitting on a dirty couch.
Demi Lovato
Demi Lovato has been the subject of many the mean tweet. It seems like people never have enough to say about the artist, whether it be about her body, her struggle with addiction, or her music.
One of these people was fellow musician Halsey, who criticized the song in Paper magazine. Lovato took to Twitter to clap back, saying that she knew it was a hit because some people were still talking about it two years after it was released.
Cardi B
Cardi B is known for being blatantly honest in every aspect of her life. Cardi is not shy to speak up for what she believes in and share her life's stories with people to understand her better.
However, when a fan asked if she was pregnant on Instagram, the rapper's honest came out in a hilarious clap back. After the pregnancy question, Cardi replied that she wasn't pregnant and was just fat and then asked the fan to let her be fat in peace.
Nicki Minaj
Nicki Minaj has been the subject of quite a lot of controversy since marrying a convicted criminal. There have been countless opinions on the matter, and Wendy Williams was one of the people who had something to say about it.
However, Minaj was not taking the opinion laying down and clapped back by bringing up Williams' husband's affair, saying that Williams had paid for everything that her husband gave to his mistress and even went so far as to say that Williams probably paid for their baby to be delivered.
Halsey
Halsey is a feminist and has exhibited this very many times. However, some people's view of what a feminist is is a little skewed, and this was made evident when a fan seemed confused that Halsey had posed topless for playboy while claiming she was a feminist.
Halsey clapped back, saying that women do not only have to be one thing, and explained it by naming a few of the things that she had done in the year prior. All of the activities she mentioned were very different from one another, showing how multi-faceted she is.
Simone Biles
If there's one thing that young women might never stop hearing, it's "Smile, sweetheart." even when the last thing on our mind is smiling. This exact thing happened to Simone Biles when judges asked her why she wasn't smiling after winning.
Simone had the perfect response that we wish we could use daily. She said simply, "Smiling doesn't win you gold medals," it was the ideal response because it was a confident way to say that she didn't need to smile to be successful!