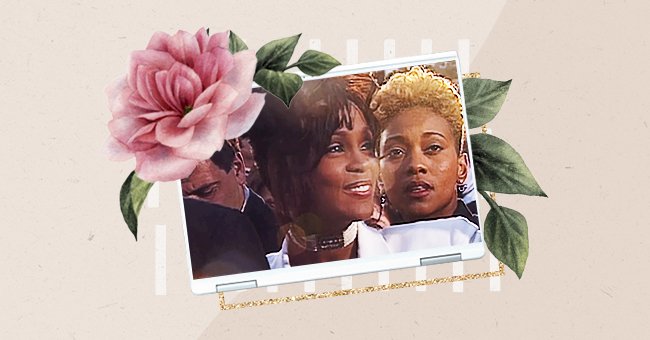 Our Pick: Top 10 Celeb Documentaries To Add To Your Must-Watch List
We all love to follow our favorite celebrities' lives through their social media channels or the news we hear about them even better when the celebs bring the information to us themselves.
Many celebrity documentaries have been released, but sometimes they fly under our radars,, and we miss a documentary that we otherwise would've been excited about.
We have compiled a list of the top 10 celeb documentaries so that you can tick them all off of your watch list.
The World's A Little Blurry - Billie Eilish
Whether you're a fan of Billie or not, you know that she has risen to fame rather quickly. She came onto the music scene at 17 with her song Ocean Eyes and has just released hit after hit since then.
This documentary follows the singer's rise to fame, writing process, home life, and her relationship with her brother as they write her latest album together. A must-watch for Eilish fans.
Framing Britney Spears - Britney Spears
We've all heard the rumors about Britney and her father's conservatorship over her. There are many concerned fans trying to save the star with the #FreeBritney movement. The movement has become so popular that a documentary has now been released.
While Spears does not actually appear in the documentary, it is a deep dive into the court cases surrounding her father's conservatorship over her. Spears has had one other movie made about her life, CrossRoads. CrossRoads was not a documentary, but is said to be loosely based on Spears' life.
Gaga: Five Foot Two - Lady Gaga
A look into Gaga's preparation for the super bowl halftime show, which was also preparation for her album Joanne, which was released in 2017. The camera crew follows Gaga from her rehearsals to her grandmother's house and everywhere in between.
The documentary explores why the star chose the name Joanne for the album and all of the pivotal moments that lead up to the album in her career.
Homecoming: A Film By Beyonce - Beyonce
In 2018, Beyonce performed at Coachella and chronicled her journey to stage with this film that was released after her performance at Coachella.
The film is much like Gaga's in that it follows Beyonce's journey to stage at Coachella, but it also shows interviews with Beyonce and uses the documentary to show the creative concept behind the Coachella show and featured clips from the actual show.
While Winehouse had no say in how she was portrayed in this documentary as she tragically died from alcohol poisoning at age 27, she would've been happy to know it was well received. She was portrayed as a talented young woman who had troubles that she had no control over.
The film followed Amy's journey from childhood right through her life until her final tragic days before she passed away. We see clips from Amy's childhood, recording sessions and live shows all the while learning about her struggles with substance abuse.
Miss Americana - Taylor Swift
America's sweetheart, Taylor Swift, allows a look into her personal life in a way that her music hasn't yet allowed. We see Swift in her truest form, revealing facts that have never been spoken about in public.
The documentary touches on Swift letting go of the need for approval, an eating disorder that the star went through and brief moments of her romantic relationship with Joe Alwyn. Fans of Swift have to add this one to their watch list.
While Tiger Woods has had a somewhat controversial career, he still has many superfans who will never stop following the pro golfer's life and career. This documentary allows them to do just that.
The documentary follows Woods' life and career, scandals and all, up until his near-fatal car crash recently. Even if you're not a sports fan, this documentary will have you hooked.
Whitney: Can I Be Me - Whitney Houston
There isn't a person alive who doesn't know of this musical powerhouse, which is why this documentary was so well received. The documentary follows Houston's life through the good times and the bad.
We see interviews with family and friends as well as footage of the star that has never before been released. It offers an intimate look into the life and death of Whitney Houston. You'll laugh, you'll cry and you'll find new respect for the star.
Another one of America's sweethearts who had her own struggles that she did not reveal until her first public breakdown has once again chronicled her life and struggles in her second documentary.
This documentary takes a deeper dive into Lovato's issues with substance abuse and mental illness. It also depicts how Lovato's career has progressed since her 2018 heroin overdose. This documentary airs as a series, with each episode focusing on a key issue.
The Last Dance - Michael Jordan
Another documentary for the sports fans, this documentary series follows the life and career of Michael Jordan as well as the Chicago Bulls in the 1997/1998 season, when they were gunning for their sixth NBA title.
The series is much like Lovato's documentary in that every episode focuses on one key issue that Michael Jordan or the Chicago Bulls faced during their career. The series is comprised of never before seen footage of the '97/'98 season as well as interviews from players and coaches.