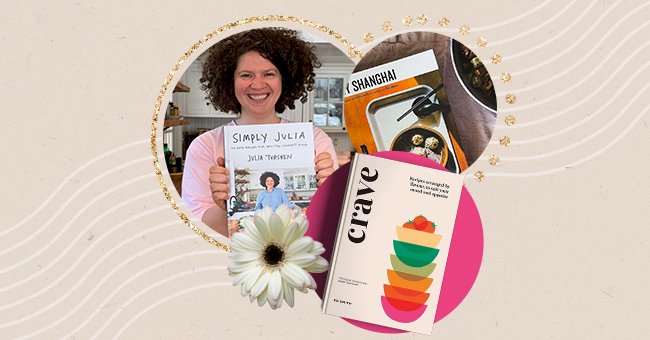 Our Pick: Top 10 Cook Books To Buy In 2021
It's no secret that we have found a lot of comfort in our kitchens this past year. Even as it seemed that the world was wrought with chaos, we shimmied to our kitchens and perhaps dusted off our knowledge of childhood recipes or a recipe we were dying to try but never had the time.
Cookbooks are much more than coffee table embellishments. Finding the right one is the perfect match between our curiosities and setting us down a new path. This year many chefs and foodies released their cookbook in a bid to take you down a journey on their musings, histories, and innovations.
From street food hailing from Shanghai festivals, recipes passed down from years of African American heritage in the Georgian coast to new ways of looking at middle eastern cuisine and mouth-watering vegetarian barbecue. Here are ten cookbooks you must buy in 2021.
Eat Better, Feel Better, Giada De Launrentiis
Celebrity chef Giada De Laurentiis details her experience in changing her relationship with food. As such, she has provided 100 recipes bound to boost your gut health and immunity. The cookbook is a labor of love as De Laurentiis spent ten years crafting the dairy-free, sugar-free, and gluten-free recipes.
Simply Julia, Julia Turshen
Julia Turshen had us at 110 Easy Recipes for Healthy Comfort Food. Quarantine had us spending way too much time at the fridge, and now our jeans are barely holding on. Therefore, why not look at comfort food in a way that is nutritious and still delicious?
My Shanghai, Betty Liu
Betty Liu is a photographer, blogger, and surgical resident whose parents grew up in Shanghai. In the book, she sprinkles in home and street cooking, all hailing from Shanghai. Detailing her trips and the traditions around the dishes, Liu organizes the dishes by season. However, the instructions are not cut and dry, so patience is required because every detail will result in the most delectable dishes.
Cook Real Hawai'i, Sheldon Simeon with Garrett Snyder
Cook Real Hawai'i is an excellent introduction to Hawaiian food. Simeon gives his family history alongside his recipes. However, note that some recipes resemble restaurant-grade cooking; however, others are attuned to home cooking. The flavors on offer are incredible, although get ready to learn some great techniques as well.
It's Always Freezer Season, Ashley Christensen and Kaitlyn Goalen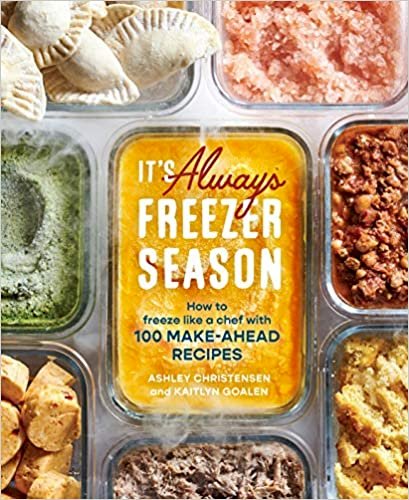 amazon.com
If you are desperately looking for help in the cooking department, this cookbook is your best friend. It's Always Freezer Season is a minefield of practical storage information and shortcuts to help you get the best taste out of your meals and meal prepping tips that will work for the advanced cook to the noobs.
Bress' N' Nyam, Matthew Raiford with Amy Paige Condon
Matthew Raiford traces his history to the Tikar people. The enslaved Gullah Geechee left to die on coastal islands, developed their own culture. By 1870 Raiford's family had acquired 450 acres of land on the Georgia coast. This rich history is the basis of the cuisine that draws its flavors from Africa and the Caribbean. Furthermore, the recipes are organized by the elements: earth, water, fire, wind, nectar, and spirits, all a part of Raiford's heritage.
The Green Barbecue by Rukmini Iyer
Before you reach for the halloumi to acter to the vegans or vegetarians attending your barbecue, you'll want to consult The Green Barbecue. Rukmini Iyer presents plant-based, sizzling recipes to thrill your veg appetites or those of your plant-based family or friends.
Crave by Ed Smith
From spicy to sweet, sour to fresh, rich to fragrant, Crave is here to take the guesswork out of your cravings. Ed Smith will take you along each craving through 100 recipes split by flavor profile.
Chicano Eats, Esteban Castillo
From blog to your coffee table, Chicano Eats is here to expand on Esteban Castillo's love for Mexican-American cuisine and the community. The book goes further than the blog and includes success, fusion dishes like mac and queso fundido, and more presented as a celebration of culture and family.
Falastin, Sami Tamimi, Tara Wigely
For an insightful journey into middle eastern food, Chef Sami Tamimi offers a deeper look at the recipes from his Palestinian heritage and the time he spent cooking in West Jerusalem. Get ready to experience exquisite flavor alongside bright colors with incredible takes on dishes lamb shawarma to delectable tahini rolls.