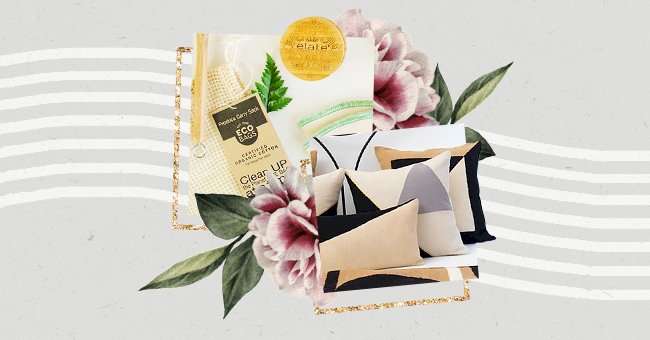 Our Pick: Top 10 Favorite Sustainable Stores To Shop RN
Are you looking for some new, sustainable fashion brands to purchase eco-friendly products? Here are our top 10 online stores.
We know how overwhelming shopping sustainably can be. Because the number of sustainable stores has recently increased, there's a list of details one should pay attention to before buying, like where the items come from, what the product is made out of, and so on.
If you don't have time to do such detailed research or simply don't know how lucky trusted places are doing all the research for us. We've rounded up ten sustainable stores to save you some time.
Cookut
Cookut is an eco-friendly brand famous for its bamboo toothbrushes, cutlery, and cocktail sets. But that isn't all. The brand offers a number of different bathrooms and kitchen appliances, such as barbecue, sushi maker, casserole, water bottles, etc.
Earth Hero
With 170+ eco-friendly brands and carbon-neutral shipping, you can basically find anything you need at Earth Hero. From tech to pet products to clothing, they want to make sustainable living simple and even offer a dedicated zero waste shopping section.
Made Trade
"Beautiful, sustainable, ethically made goods for the modern wardrobe and home", Made Trade offers a wide range of sizes, styles, values, and prices to attend anyone on their sustainable journey. All their products provide at least one (or more) of the following values: vegan, fair-trade, and US-made.
Stella McCartney
One of the pioneers in the sustainable fashion industry, the luxury brand Stella McCartney brings sustainability to high-end products, from vegan and cruelty-free innovative leather made with mushrooms to eco-conscious underwear.
Ten Thousand Villages
Ten Thousand Villages has been offering fair-trade products for 75 years with a marketplace platform with artisans from all over the world. Like Etsy, Ten Thousand Villages works with ethically sourced handcraft products, empowering craft and culture.
Lotuff Leather
Handmade and plant-based goods that last for years it's what Lotuff Leather offers to their customers—using a vegetable tanning process that reduces environmental pollution and allows the tannery to reuse water again, the brand ships worldwide.
Mate The Label
Featured in large online media such as Vogue, Forbes, and Goop, the LA-based company produces everyday cozy apparel. Mate The Label keeps its production local and uses only organic cotton, non-toxic dyes, and ships its goods in eco packaging.
Tonlé
Tonlé is a resale platform for pre-worn clothing and accessories and designs its own collection using fabrics bought at remnant markets in Phnom Penh, in Cambodia that is considered waste, mitigating fashion's impact on the planet.
Umber & Ochre
Like the farm-to-table slow food movement, their material is sourced from fiber to finished fabric, concentrating exclusively on natural fibers and dyes from native plants and minerals. They partner up with specialized crafts in small villages in India.
Azura Bay
Producing ethical underwear, swimwear, and sports apparel, Azura Bay creates comfy and sexy lingerie, bras, PJs, loungewear, and swimwear using eco fabrics and production processes as much as possible.