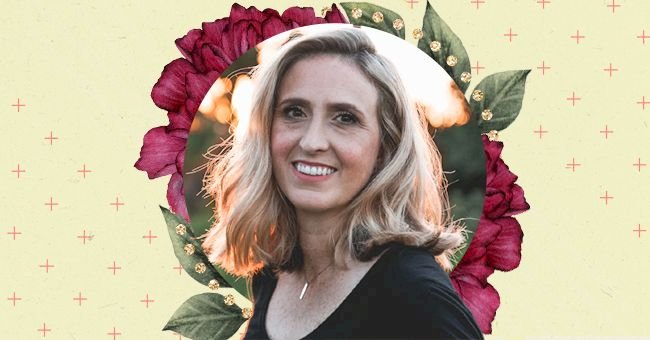 Our Pick: Top 10 Foundations For Mature Skin
Are you over the 40s, and you feel like your favorite foundation isn't doing its work anymore? We brought the best foundations for mature skin that fit all budgets and will keep your skin looking fresh all day long.
As the cosmetic market grows faster than ever, new makeup products and brands are being launched almost daily. With an overwhelming amount of options and information, it seems nearly impossible to find the perfect foundation — especially if you have uneven skin, fine lines, wrinkles, and mature skin.
As we grow older, our skin structure changes — due to hormonal changes, up to a third of dermal collagen is gone a few years after menopause — oil production is reduced, and the foundation you're used to for so long might not be the best fit anymore. Fortunately, if you understand your skin's new texture, you can find the perfect makeup product for your skin.
We've done our research and found the ten best foundations for mature skin to help you with that.
1. Pat McGrath Labs Sublime Skin Foundation
It isn't a surprise that this foundation is considered one of the best for mature skin. The legendary Path McGrath makeup artist developed a long-wearing customizable foundation that builds from sheer to medium coverage with a shade range of 36 shades.
The fluid-like texture sits perfectly in both young and mature skin, with almost perfect coverage, decreasing wrinkles and pores' appearances. It also boosts natural hydration as it has glycerin in its composition, making it the ideal choice for dry skin.
2. Chantecaille Future Skin Foundation
The cruelty-free, vegan-friendly formula is containing mostly botanical ingredients to soothe redness and irritation. This oil-free gel foundation provides adequate coverage, and it's not too heavy.
With 60% of charged water to moisturize the skin, it highlights its natural beauty while covering fine lines, hyperpigmentation, and flaws.
3. L'Oréal Paris True Match Super-Blendable Makeup
With an impressible shade range of 45 shades, this classic drugstore foundation is enriched with hyaluronic acid, vitamin E and pro-vitamin B, and all ages can wear it.
It provides buildable coverage with a natural finish, blending perfectly with the skin without looking heavy—a perfect option to wear daily without hurting your budget. The downside, however, is that it doesn't come with a dropper, so you must use it with a sponge or brush.
4. IT Cosmetics Your Skin But Better CC+ Cream
This award-winning #1 best-seller CC Cream from IT Cosmetics, the full-coverage foundation, is the best option if you're serious about covering imperfections from acne marks and redness, wrinkle, and enlarged pores.
Infused with hydrolyzed collagen, hyaluronic acid, antioxidants, and vitamins, this foundation with SPF 50+ works like a serum. With an average ⅘ ratings on Sephora, this foundation is definitely worth the price.
5. Diorskin Nude Air Serum Foundation
If the price isn't a problem for you, this serum foundation by Dior is worth buying. Its delicate and weightless texture blends perfectly, leaving a matte finish — you might even forget you're wearing makeup!
What makes this foundation so unique is its exclusive anti-aging serum called Oxygen Activ technology — a combination of hyper-oxygenated oil, cranberry oil, vitamins, and minerals.
6. Neutrogena Hydro Boost Hydrating Tint
As the name suggests, this creamy foundation boosts hydration while covering your blemishes. It refreshes dry skin due to hydrating hyaluronic acid in its formula.
But it doesn't sacrifice hydration, though — it offers enough coverage to your complexions with a healthy glow. It's also suitable for daily use, as the formula is oil-free and non-comedogenic.
7. Bobbi Brown Skin Foundation Stick
This Bobbi Brown stick foundation is award-winning and loved by thousands of customers on Sephora. It is formulated with a unique transparent base and with something called "Smart Technology."
This all-in-one formula targets both hydration or oil control, depending on your skin. It has medium coverage and also works as a concealer — great for blemishes and touch-ups. Bobbi Brown offers a short tutorial on their website if you don't know how to use a stick foundation.
8. Charlotte Tilbury Magic Foundation
Charlotte Tilbury has known for its high-quality products and celebrities' favorites makeup products. One of the brand's flagships is this "magic" foundation that offers medium-buildable coverage while moisturizing the skin with Vitamin C, hyaluronic acid, and mushroom extracts.
Its unique formula also reduces fine line appearances, and it's recommended not only to mature skin but also for those with acne scarring and tired skin. According to makeup lovers, it is definitely worth the money!
9. Maybelline Instant Age Rewind Eraser Treatment Makeup
One of our drugstore favorites is this Maybelline anti-ageing foundation, called Age Rewind Erased Treatment — it took Maybelline 7 years of study and research to develop this unique anti-ageing treatment makeup.
It works best for those with large pores with easy application and affordable price, filling fine lines immediately. If you suffer from dark circles or fine lines, this foundation also works a bit like a concealer.
10. Maybelline Fit Me Matte + Poreless Liquid Foundation Makeup
And last but not least, another Maybelline foundation, which is also Amazon's Choice. It is best for normal to oily (and mature) skins and leaves the skin looking poreless with a matte finish.
Good news for those who have acne-prone skin — tested by dermatologists, this formula is oil-free and non-comedogenic; it's all-day wear, so no need for extra layers throughout the day.