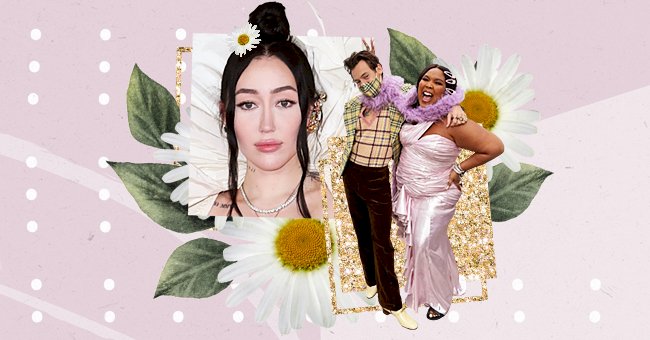 Our Pick: Top 10 Hair Styles From The 2021 Grammys
The stars graced us virtually at the 63rd Grammy award this year. Despite the pandemic, creative souls carried us away from our problems for a little while with electrifying performances and excellent style.
For those on and off the red carpet, we were treated to exceptional hairstyles, which stars were probably itching to show off. We got barrettes, mullets, icy blonde hair, and more. Frankly, we were taking notes for our inspo boards.
From Doja Cat to queen Beyonce herself, we kept a keen eye for hairstyles that rose above the noise and compiled them in no particular ranking. Enough chit-chat, here our top fave hair looks from the 2021 Grammy's.
Megan Thee Stallion and Prom Hair
The 2000s are back with full force, as witnessed on Megan Thee Stallion. The jovial rap star showed up with center-parted hair in a half-up, half-down style. Delicate tendrils framed her face and got us in our 2000s prom feels.
Lizzo and Hair Clips
Barrettes are not going out of fashion any time soon. Lizzo treated us to two show-stopping looks. However, it was her lengthy extensions accessorized with large rhinestone barrettes that caught our eye. It was just as cute and super fun as the musician herself.
Chloe Bailey and Bantu Knots
Chloe Bailey should now henceforth be crowned as the queen of presence. Have a look at this gorgeous hairstyle? Bantu knots crowned her head, and voluminous curly hair graced down her back. She also teased those edges into soft waves—a dream.
Doja Cat and The Mullet
We said mullets are not going out of style anytime soon. Doja cat went glam-punk on the red carpet with this trendy hairstyle. The star had her bangs cropped close and blunt with a shaggy party at the back.
Cynthia Erivo and the Blonde Crop
Cropped hair has never looked cuter, and Cynthia Erivo makes a case for buzz cuts. The actress showed up with platinum blonde hair on a fresh cut, making us wish that summer was already here.
Noah Cyrus and Team Centre Part
Noah Cyrus also was firmly in team center part at the 63rd Grammys (you might be onto something here Gen Z). The star went for height with her shiny top knot and parted her hair in the center with loose tendrils.
Jhené Aiko and the Wateralll Box Braids
Jhené Aiko is always a dream. The star took her otherworldly aesthetic to the max with lengthy box braids that cascaded into waterfall waves. Like Chloe Bailey, the musician also teased her baby hair into soft waves.
Beyonce and the Voluminous Mane
Beyonce became the most awarded woman in Grammy history, and honestly, it was time. The star did not perform at the Grammys but accepted her award with grace and a voluminous, wavy golden mane worthy of her iconic status.
Cardi B and the Pink Pixie Cut
Cardi B delighted viewers with a performance. The star often opts for lengthy extensions but stunned us all with a tight pixie bob in a candy-colored pink. The result was gorgeous, and we would love to see her in this style more.
Phoebe Bridgers and the Icy Platinum Blonde
Lastly, Phoebe Bridgers continued her skeleton aesthetic with icy blonde hair. The musician who did not win still stole our hearts with her icy blonde hair. Bridgers wore her hair, team side part style, topping it off with waves.