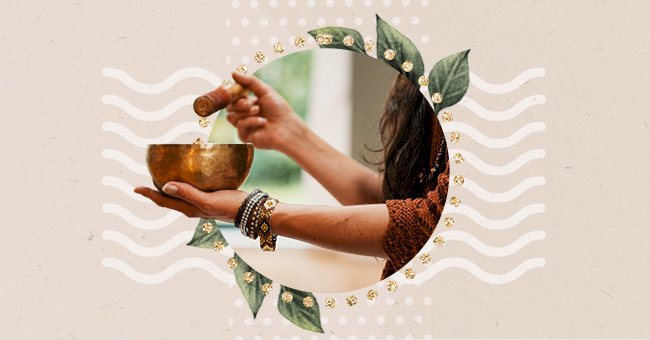 Our Pick: Top 10 Meditation Resources To Try In 2021
Since meditation had become mainstream a few years ago, the number of meditation resources has skyrocketed. We've listed the top ten mediation apps, podcasts and music to help you begin your meditation practice.
Feeling anxious, stressed out and just want to relax a bit? Meditation can be a great tool for you. Daily meditation benefits are many, and they include increased focus, stress relief, and better sleep. We've rounded up the best resources to get you started.
Headspace
Headspace's cute, unique and relaxing (why not?) illustrations have gained a series on Netflix. Celebrities love the app like Emma Watson and Oprah -- it offers meditation music, guided meditation and sleep music.
Cost: $13 monthly with a seven-day free trial, or $70 annually with two-week free trial.
Calm
Calm has been downloaded more than 50 million times, the app offers walking meditations, body scans, masterclasses, and Sleep Stories—one of which comes courtesy of Matthew McConaughey.
Cost: Free seven-day trial; afterwards $15 monthly, $70 annually, or $400 for lifetime use.
Insight Timer
Insight Timer has everything you can ask in a meditation app and it's all free! With more than 30,000 guided sessions, it also offers relaxing music tracks, a section for kids, and therapeutic pep talks from Indian yogi Sadhguru and psychotherapist Anthony DeMello.
Sattva
With more than guided meditations, Sattva comes with chants, relaxing music and mantras. The great thing about Sattva is that you can track your progress. It's also equipped with a heart rate monitor and a mood tracker. How cool is that?
Cost: $199 for lifetime use.
Waking Up
For beginners and experienced meditators alike, the Waking Up app is a guide to understanding the mind, for the purpose of living a better life. Founded by the writer Sam Harris, the app offers several guided meditation types, conversations about meditation and mindfulness and a timer.
10% Happier
"A free introduction to meditation with video lessons that teach the essentials, guided audio meditations that walk you through the practice, and a coach to help you follow through." 10% Happier started as a podcast and turned into an app.
Cost: 7-day free trial, $99 per year after the trial period.
Yellow Brick Cinema
Are you just seeking for a piece of good relaxing background music? The YouTube Channel Yellow Brick Cinema offers lengthy (up to eight hours!) meditation music compositions.
Soothing Relaxing
Beautiful instrumental music 24/7, featuring music composed by Peder B. Helland. This live radio (relaxing piano, guitar, cello, violin, flute music and more) is meant for stress relief, meditation and relaxation.
Relax 24
What about immersing yourself into the ocean waves? Feel on the shore instantly with calming ocean waves for 11 hours. Is there anything more relaxing than that?