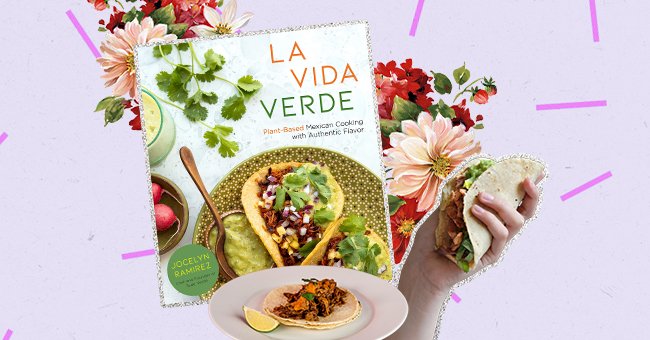 Our Pick: Top 10 Mexican Cook Books Worth Trying
For every level of cook, there's a book filled with Mexican-style food for you to impress your company of loved ones or yourself.
Mexican food is refreshingly vast, with variations of dishes and tastes coming from different regions. While Mexican food is widely popular, many people aren't privy to the specifics of the origins.
As such, it's important that chefs and food enthusiasts of Mexican descent share recipe books that allow them to be more informed while enjoying the taste experience.
'Tu Casa Mi Casa: Mexican Recipes for the Home Cook'
Renowned Mexican chef, Enrique Olvera, shares one hundred recipes alongside mouthwatering photographs of his dishes.
'The Art of Mexican Cooking'
This is a good book for beginners just familiarizing themselves with Mexican cooking. However, with a featured two hundred recipes, even someone with some experience might learn a new trick or two.
'Mexican Everyday'
If you want, you can have Mexican food every day, just as the title suggests. The recipe book by award-winning author and TV chef Rick Bayless features quickly to prepare that you can easily make mid-week or on a tight schedule.
'My Sweet Mexico: Recipes for Authentic Pastries, Breads, Candies, Beverages, and Frozen Treats'
Fany Gerson is an acclaimed pastry chef who, in this book, has shared some of her homeland's signature desserts. This comes after her years spent traveling and tasting different sweet treats.
'The Mexican Slowcooker'
When thinking about Mexican food, slow cooking may not be the first thing to come to mind, but Deborah Schneider wrote a cookbook to prove otherwise.
'La Vida Verde: Plant-Based Mexican Cooking with Authentic Flavor'
Cutting back on meat doesn't cut you out of Mexican food. You can still enjoy some of the best of traditional Mexican cuisine.
'LA. Mexicano'
It's Mexican-done Los Angeles style. LA happens to be very big on Mexican food, so if you're curious about it, this the book to pick up.
'The Mexican Home Kitchen: Traditional Home-Style Recipes That Capture the Flavors and Memories of Mexico'
Homecooks can learn how to make stews, soups, mole sauces, enchiladas from Mely Martínez. The recipes in the book are well explained and easy to follow.
'Viva La Revolucion'
This is the ideal gift to spark joy in the heart of a trend-loving foodie and then gear up to be impressed by the tapas-style dishes.
'Provecho: 100 Vegan Mexican Recipes to Celebrate Culture and Community'
This is a recipe book filled with traditional dishes like tamales and quesadillas, but prepared vegan. But there are also some modern takes to food.