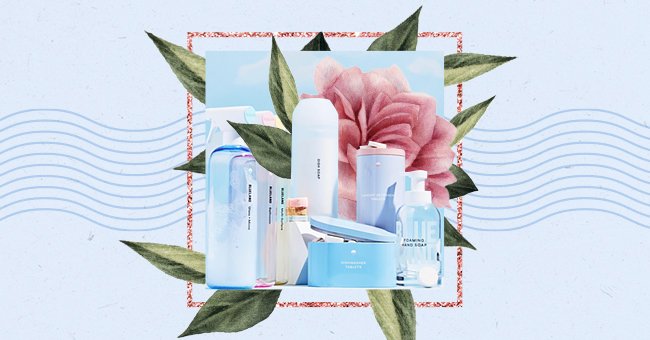 Our Pick: Top 10 Most Valuable Products Of 2021
Buying a new piece of furniture, beauty item, or home appliance is always a gamble. Fortunately, people take the time to review items they buy so we know which purchases are worth the money.
Making a purchase can be challenging because of all the factors that determine the decision to buy. Everyone wants to know that the items they spend money on are worth every single penny.
Although there is no way to know if something is worth it for sure, recommendations are always helpful. As a result, we've listed ten of the most valuable products of 2021, so your next purchase is made easier.
Hatch Restore Sleep Sound Machine
The Hatch Restore Sleep Sound Machine is the perfect bedside accessory for better sleep hygiene. The device acts as a sound machine and alarm clock with a smart light that mimics the sunrise for a gentle refresher.
Parachute Cloud Cotton Robe
We are yet to meet an adult who regretted buying a robe, especially one that is as luxurious as this. The robe is made from premium Turkish cotton and is the perfect combination of light and soft for year-round wear.
Saatva Classic Mattress
As you can tell, we are big fans of investing in your sleep, and what better way to truly invest than a new mattress? This classic mattress by Saatvais a comfortable hybrid innerspring mattress with a 15-year warranty.
Pipette Hand Sanitizer
Nobody needs convincing when it comes to hand sanitizer purchases, but this brand deserves the shout-out. Pipette makes a germ-killing hand sanitizer that doesn't leave hands dry and has child-safe ingredients.
Glow Recipe Papaya Sorbet Cleansing Balm
You will never want to skip out on washing off your makeup with this fantastic cleansing balm. This balm uses naturally derived ingredients to reveal smooth, glowing skin right at the beginning of your skincare routine.
Athena Club Razor Kit
Say goodbye to tedious shaving experiences and say hello to an easy shave courtesy of Athena Club. The brand's razor kit has the sharpest patented blades, a water-based serum, and an ergonomic handle that make shaving smoother than ever.
Thousand Heritage Bike Helmet
More people are considering cycling as their form of transport as a result of increased sustainable living. This bike helmet is one of the highest-rated helmets on the market, with over 1800 five-star reviews on the site.
Milk Bar Birthday Cake
Milk Bar spent three years creating what they considered the perfect childhood memory-inducing birthday cake. The three-tiered cake comes as a 6inch or 10inch dessert and can be frozen for a month without going off.
Erin Condren Layers Life Planner
It's never too late in the year to get a life planner journal because it's never too late to get your life together. The excellent planner includes monthly quotes, sticker sheets, and many more cool additions.
Blueland Cleaning Kit
This eco-friendly cleaning product brand the brand of choice for conscious celebrities like Kim Kardashian. The cleaning kit includes the cleaning products with their refillable bottles to keep.