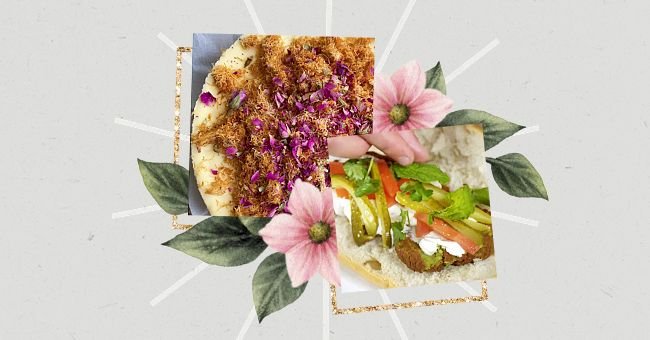 Our Pick: Top 10 Palestinian Dishes Worth Trying
Food is a way to preserve our rich culture and history, and Palestinians have been honoring their traditions through hearty meals. These Palestinian meals are so good you can even rope the kids into helping!
Food brings us together, and it does the same for Palestinians. A lot of the dishes make use of what the land can provide them. After all, it is a desert, and their resources aren't freely available because of the war.
Palestine or Israel might claim some of these dishes, but their origin proves to be from ancient Egypt or even Lebanon. The Palestinians make do with the little ingredients they have access to, and it turns out to be amazing dishes worth trying!
1. Knafeh
Knafeh is a Palestinian dessert that is world-renowned for its sweet and savory cheese pull. Layers of thin pastry, it's drenched in an orange blossom syrup stuffed with Hatay, Urfa, or Antep cheese and garnished with pistachios and dried rose petals.
2. Falafel
We all love this vegan delicacy! In Palestine, they can use fava beans as an alternative to traditional chickpeas, and it's usually mixed with a blend of cumin, chickpeas, coriander, parsley, and onions.
3. Hummus
Hummus is probably one of the most popular spreads, which is made from chickpeas, tahini sesame paste, lemon juice, and garlic. Topped with olive oil produced in Palestine gives it a rich and beautiful flavor you'll be glad to dip your vegetables and flatbread in!
4. Za'atar and Sumac
Za'atar is a fragrant herb, whereas sumac is a ground berry. These are spices used in Palestinian cuisine and create a depth of flavor to the dish. They can be blended with sesame seeds and salt or even used on their own.
5. Ka'ek Al Quds
Ka'ek Al Quds is a traditional bread and a must-have when visiting the city of Jerusalem. These pieces of bread can be enjoyed with your favorite Palestinian dish or even with a spread of Nutella!
6. Sambusek
Sambusek is a traditional Palestinian savory served in the month of Ramadan. These crescent-shaped pastries are filled with meat or cheese and are mixed with za'atar. You can also fill them with your preferred stuffing and enjoy them outside of Ramadan!
7. Fattoush
Fattoush is a salad that accompanies dishes like maqluba. It's light and has fresh flavors from mint and lemon juice, and it keeps the traditional Palestinian flavor of sumac.
8. Molokhia
Molokhia is a kind of bitter leaf that's also known as Egyptian spinach. This popular dish is made by crisping chicken in some spices then adding it to stewed molokhia leaves.
9. Maqluba
Maqluba is a rice dish made with chicken and vegetables, but the unique part of this dish is that it's flipped upside down onto a large tray before serving. The rice has a complementary element of fried almonds that add a bit of crunch to it, and it's served with a side of fattoush.
10. Musakhan
Musakhan is a chicken dish that's made and served with a flatbread called taboon. The key feature of this dish is the sumac fried onions that add depth to the dish's flavor. The taboon is dipped in the broth of the chicken and the onion oil before being topped with the twice-cooked chicken.