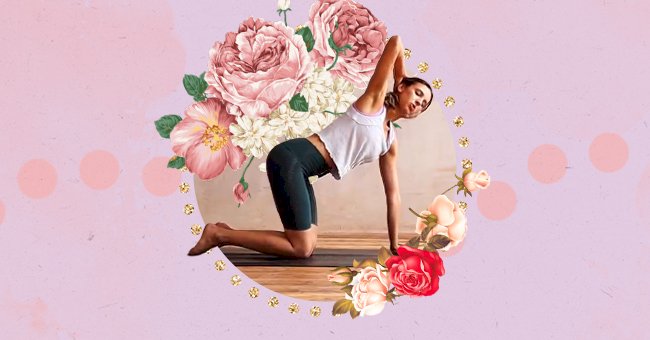 Our Pick: Top 10 Pilates Workout Videos To Use On Youtube
Are you tired of your current fitness plan and want to try something new? Try Pilates — an excellent substitute for HIIT but still give you strength and a strong core.
During periods of lockdown and social distancing, it's a great opportunity for you to try out a new workout plan or implement a new fitness routine. Even if there's all this buzz around at-home yoga practice, there are plenty of other things you can try from home, like Pilates.
Pilates is often overlooked, but when celebrities including Alessandra Ambrosio, Kate Hudson, and Cameron Diaz say they use Pilates to keep in shape, then it's worth paying attention to. That said, we've rounded up the top 10 Pilates workout videos for you.
If you want to sculpt and tone your whole body
Then you should give it a try to this 30-minute workout that will make you feel more energized and stronger! Nicole, from the 'Move with Nicole' YT channel, is a Yoga & Pilates instructor and fitness enthusiast.
Tone your waistline in record time
From the 'Boho Beautiful' YouTube channel, Juliana promises to help you burn some fat around the waistline and tone its muscles.
This toning Pilates class will work your core, abs, and obliques and it's perfect for doing in any small or tight spaces of your home.
Short & gentle for beginners
If you don't have plenty of free time to squeeze a long pilates routine into your day and you're just starting with Pilates, then this class is for you.
Jessica Valant is a physical therapist and Pilates instructor. For those recovering from surgery or an injury —this is the perfect workout for you.
HIIT & Pilates to break a sweat
This Pilates fusion workout is a full-body HIIT that incorporates some Pilates-inspired exercises, focusing on mobility, flexibility, and creating long, lean, toned muscles - and breaking a sweat of course!
Yogalates for Yoga lovers
Using a combination of Pilates exercises and yoga asanas, this class will raise your heart rate, help you tone and strengthen the hamstrings, glutes, abs, obliques, increase your flexibility, and speed up your metabolism. Could there be a better way to start your day?
Full-length 1-hour class if you have plenty of time
Normally, these full-length 1-hour Pilates workouts are only for those certified but Cassey, from 'blogilates' decided to give us this treat on National Pilates day. Enjoy and get ready to sweat!
Pilates for seniors
A very special Pilates event for the 60+ age group. 'The Girl With The Pilates Mat' is a Pilates and Dance instructor and invites beginners and seniors for this workout with exercises for the aches & pains in the joints and spine.
Time to use your stability ball!
Time to dust off your stability ball and get this excellent workout for hamstrings, glutes, core, abs, and upper bodies. Get ready to use more stabilizing muscle than any other exercise as the stability ball makes most of the movements very unstable.
Short and sweet
Ready to lengthen, strengthen, and tone your whole body in just 15-minutes? Get prepared to work your arms, abs, legs, obliques, back, and break a sweat.
Flat belly in 5 minutes
Can a 5-minutes workout build a strong core? According to Sanne and Sami, you can definitely do it! But don't overlook this workout because of its length — some people say these were the "longest 5 minutes of their lives!"