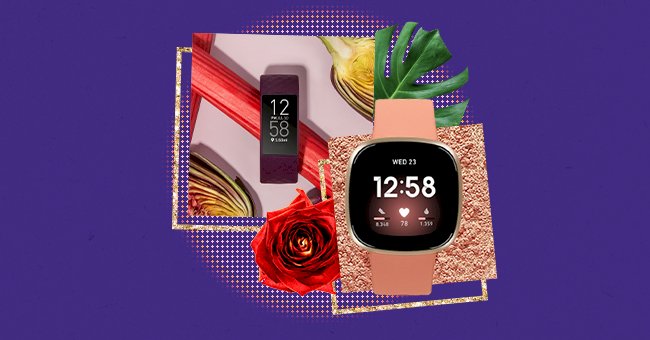 Our Pick: Top 10 Smart Watches On The Market
There is no need to explain that buying a smartwatch is an excellent investment for a sporty person who is constantly exercising. Thanks to the pedometer, heart rate monitor, and other features, the smartwatch can be of great help during workouts.
The smartwatch can also be purchased by those who do not intend to make specific use of it but are simply attracted to having a piece of technology and design on their wrist, able to perform a series of valuable functions in everyday life.
So it's no surprise that wearable technology, especially watches, is becoming increasingly popular and famous. Having an obvious idea of ​​the purpose of the purchase is therefore essential to choose the best smartwatch for your needs, without spending a fortune.
1. Apple Watch Series 6
Apple Watch Series 6 can easily be considered as the best smartwatch on the market. The watch offers unparalleled ease of navigation, excellent apps, various features for personal monitoring health, and features dedicated to sports.
All this concentrated on a product with a design with attention to minor details and high-quality materials. Trust Apple to go over and beyond when delivering
2. Samsung Galaxy Watch 3
Compared to previous generations, this watch sees the rotating bezel's return, which allows you to navigate the various menus with extreme precision and naturalness, always maintaining maximum visibility on the screen. The design is elegant and perfect to be worn on the wrist on multiple occasions.
The AMOLED display is very bright, with excellent visibility even in direct sunlight. Besides, the integrated brightness sensor performs quite well, avoiding the "lighthouse in the night" effect during the night hours. The watch reaches military standards for resistance to extreme weather situations.
3. Fitbit Charge 4
Fitbit Charge 4 presents a series of significant improvements compared to its predecessor, among all the GPS module integration, which makes this smart band truly complete and suitable for those who practice outdoor activities.
The GPS module certainly makes the Fitbit Charge 4 an affordable alternative to more expensive sports wearables. Also, it comes with an altimeter for users who enjoy high altitude sports, which offers an added level of utility.
4. Garmin Forerunner 645 Music
This is the first Garmin sport watch with internal memory to listen to music offline, without having a smartphone or an internet connection. Aesthetically, it is the Forerunner family's evolution, with new materials, a smaller and thinner case, and a full-screen color screen.
And a decidedly elegant line, also thanks to the stainless steel bezel that makes it perfect for any occasion while also making it look more sturdy and prominent.
5. Fitbit Versa 3
There is undoubtedly one of the best smartwatches among the newcomers to Fitbit: Versa 3, the smartwatch with Alexa and Google Assistant (even if the integration with the latter is yet to arrive).
The design is minimal and elegant, which makes it perfect for both outdoor activities and everyday life. Quite comfortable on the wrist and has an anodized aluminum case that is light and resistant. Given its compact size, it is also ideal for women.
6. Samsung Galaxy Watch Active 2
Galaxy Watch Active 2 carefully follows the previous model's details, integrating some top-of-the-range tricks and improvements. A concentrates on design and functionality, making it a complete watch suitable for different occasions, from sport to everyday life.
In terms of features and functionality, the Samsung Galaxy Watch Active 2 does pretty much everything one would want when dealing with a smartwatch. It keeps track of steps and exercises, shows notifications directly from the phone, and, not to be taken for granted, also tells us the time.
7. Apple Watch SE
This smartwatch arrives with watchOS 7, Apple's new operating system for its smartwatches which - among other things - is already almost ready to be updated again with a minor update and various corrections.
Inside watchOS 7, there are several features such as sleep monitoring, thanks to which it is possible to maintain a proper sleep routine and rest better. It also comes with a handwashing assistant, which is perfect for these times.
8. Garmin Vivoactive 4
Again, the smartwatch can be an excellent training companion in your training sessions, both outdoors and in a gym or fitness room. The ideal fitness smartwatch is undoubtedly tiny, light, and with a good number of personalized workouts to choose from: a so-called multisport smartwatch.
Besides, of course, to offer precise tracking of heart activity, calories burned, and other health indicators such as fitness age. Vivoactive 4 is a very light watch with an attractive design, perfect to be worn in the gym and contact with tools and dumbbells.
9. Motorola Moto 360 3rd Generation
It is a beautiful stainless steel watch available in various colors. It comes with leather and silicone straps as well as the charging unit. The easily interchangeable straps make it a chic buy for men and women.
This is a good watch that is comfortable to wear, with good battery life and a decent range of features. It is splash resistant, and you can wear it when you go for a swim. Just swap the leather strap for the silicone strap for an unrivaled water experience.
10. Kate Spade New York Scallop 2
The Kate spade scallop smartwatch is an excellent tech accessory that will surely appeal to fashion lovers. With Kate Spade, a fashion brand, special attention has been paid to the dials. There are already many loaded on the watch, from neutral to more delicate.
A scalloped patterned case and iconic fork details on the pusher give these smartwatches an optimistically feminine look. The device is voice-activated and pairs wirelessly with iPhones and Android phones. Using Google's Wear OS lets you download the Choose Your Look app, track your activities, track your heart rate, make payments, and more.