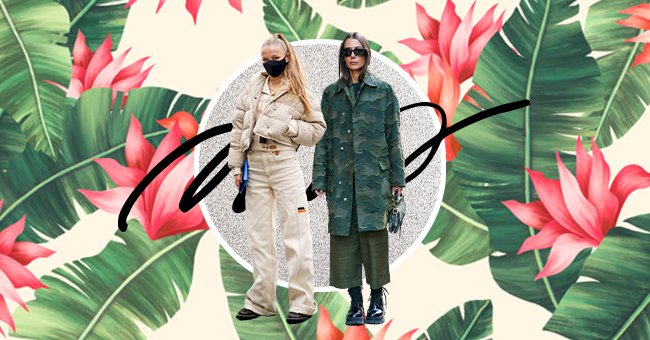 Our Pick: Top 10 Street Style Looks From Paris Fashion Week Fall 2021
Paris Fashion Week brought us some beautiful new style trends that we immediately wanted to emulate. Some fashion week styles are much easier to achieve than others, especially when you're not a runway model.
Street style is the easiest way to bring fashion week into your wardrobe. You can easily find the items you've seen the fashionistas on the streets of Paris wearing at your local stores. You might even have a few in your closet already, and Paris Fashion Week teaches you how to pair them.
These are our top 10 favorite Paris Fashion Week street styles that you can easily replicate.
Mixing Business With Casual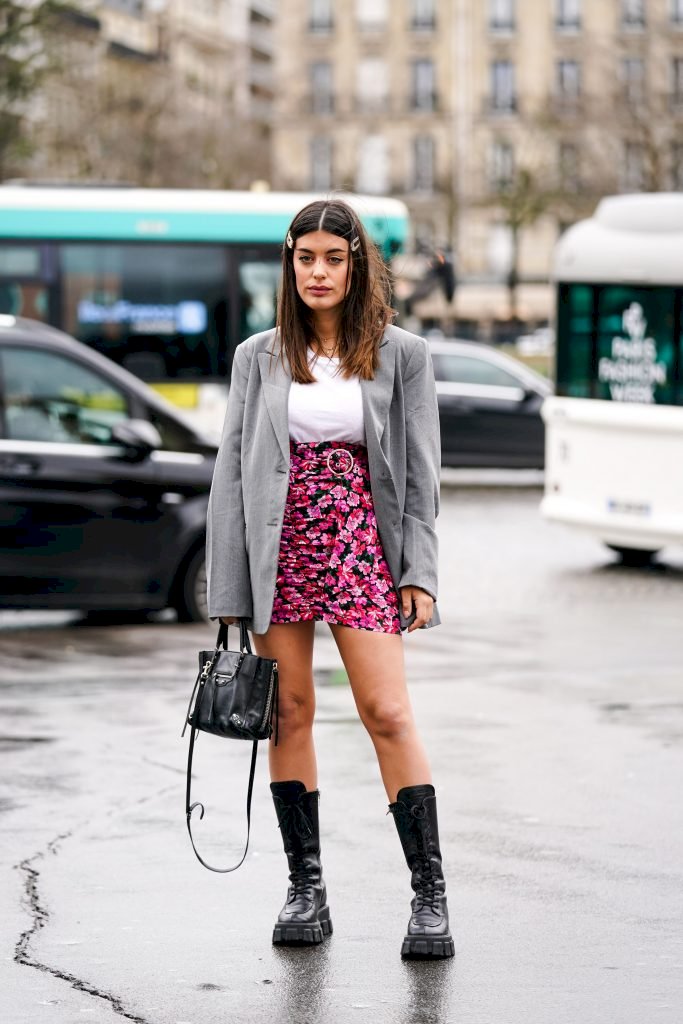 Getty Images
Something unacceptable for a while but is finally making an appearance in street style is mixing business with casual. You can wear this look in multiple ways, wearing bottoms smarter or wearing a blazer with shorts.
This look is perfect for someone who works remotely and needs a way to express some business creativity.
Skirts & Sweaters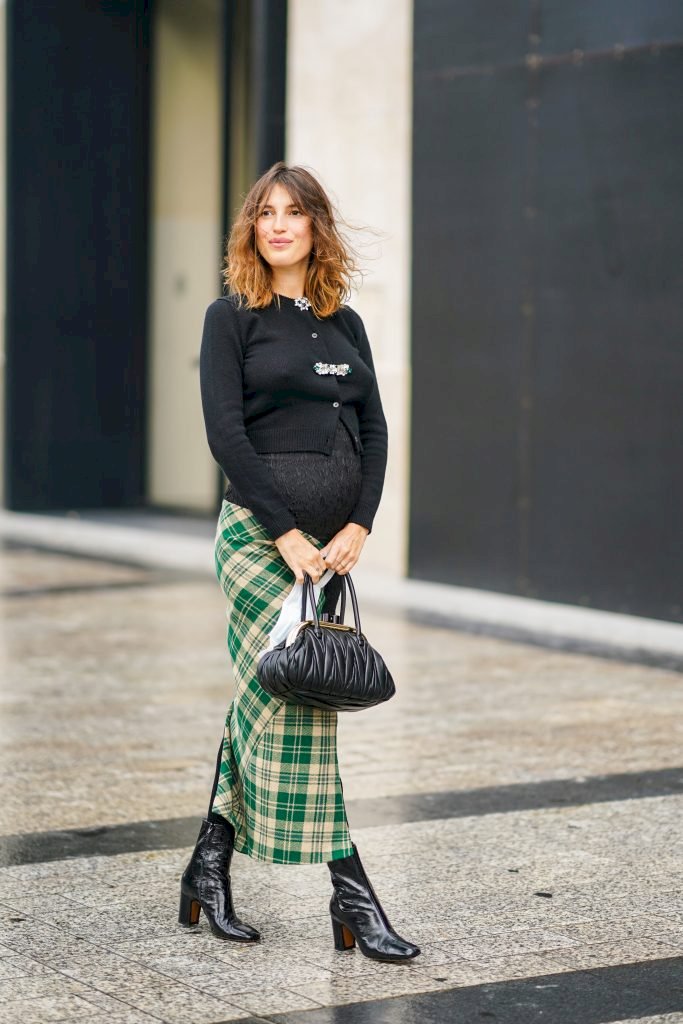 Getty Images
Fall fashion always comprises sweaters, but this trend is a great way to mix some of the summer trends while still warm enough.
You can wear this trend with a mini skirt and long boots or with a maxi skirt. Either way, it's a classy and elegant way to wear the trend. The trend is an effortless way to stay on top of fashion week trends.
Puffer Jackets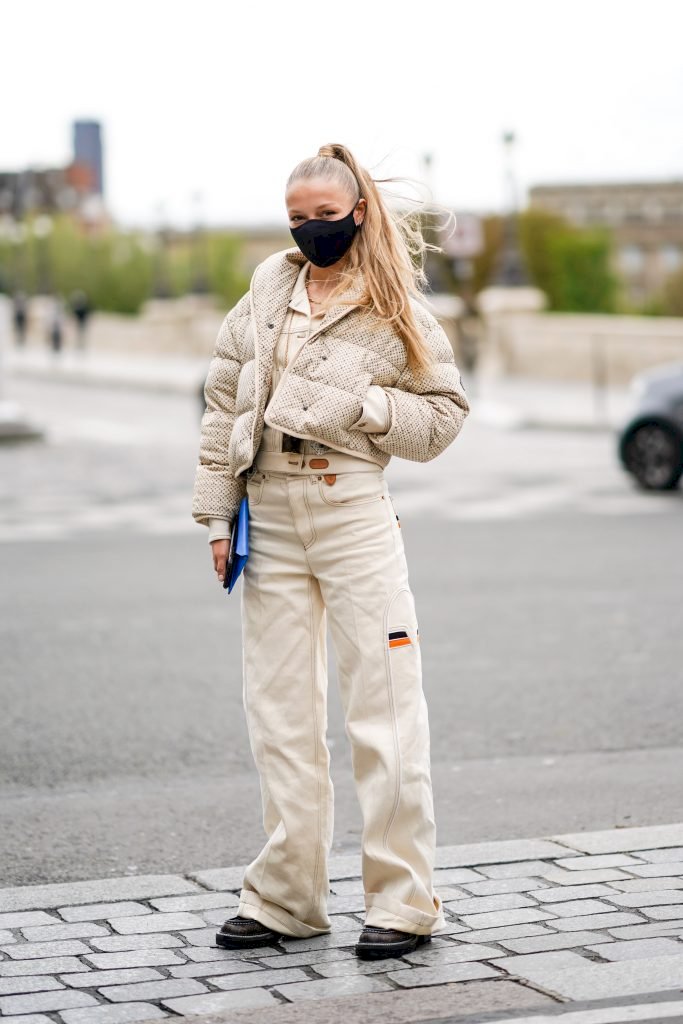 Getty Images
Puffer jackets have been a trend for a long time now, and it doesn't look like they'll be going out of style anytime soon. This look is so versatile and can be worn by every person of every gender.
You can wear a cropped puffer jacket for a more casual look or a coat-type puffer jacket so that it seems more formal.
Leather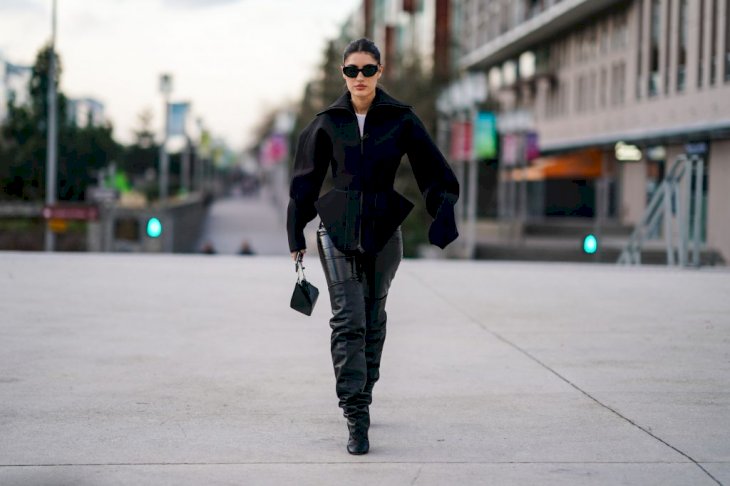 Getty Images
Leather took over Milan Fashion Week and has carried through to Paris Fashion Week. Leather is such a timeless and versatile fabric to wear, which makes it no surprise that it is still in style.
You can wear leather pants or leather jackets, either way, the trend will be followed, and you will look fantastic.
Corsets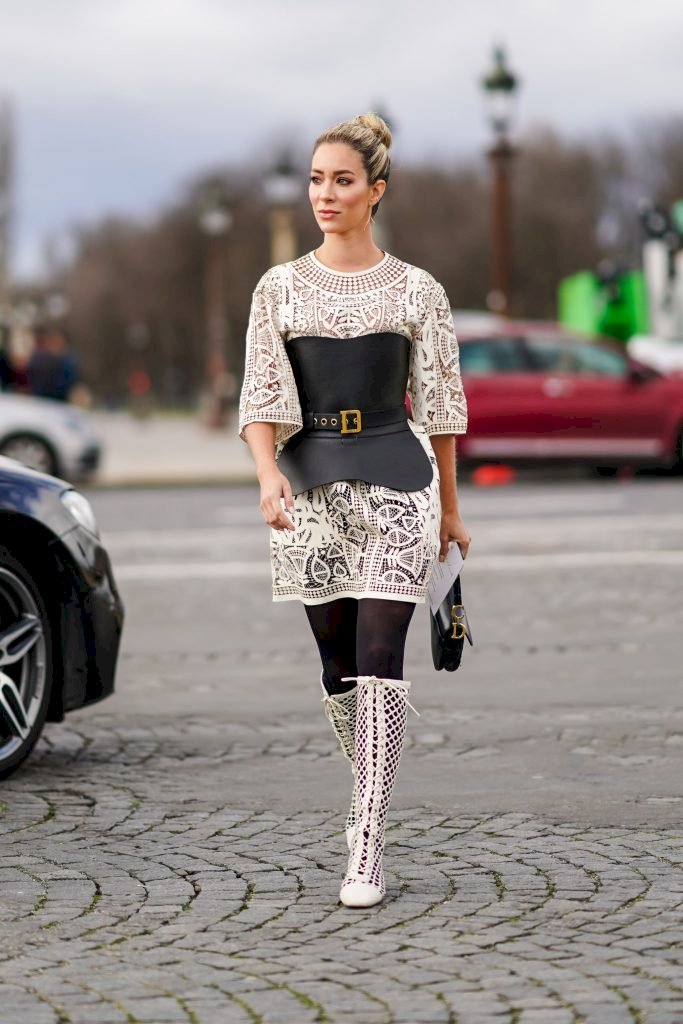 Getty Images
Corsets are a fantastic way to cinch your figure and make your bust look great. Traditionally worn underneath your clothing, this trend made an appearance as outerwear at Paris Fashion Week.
You can wear this trend as a traditional corset or a piece that looks like a corset but isn't necessarily a traditional corset.
Camouflage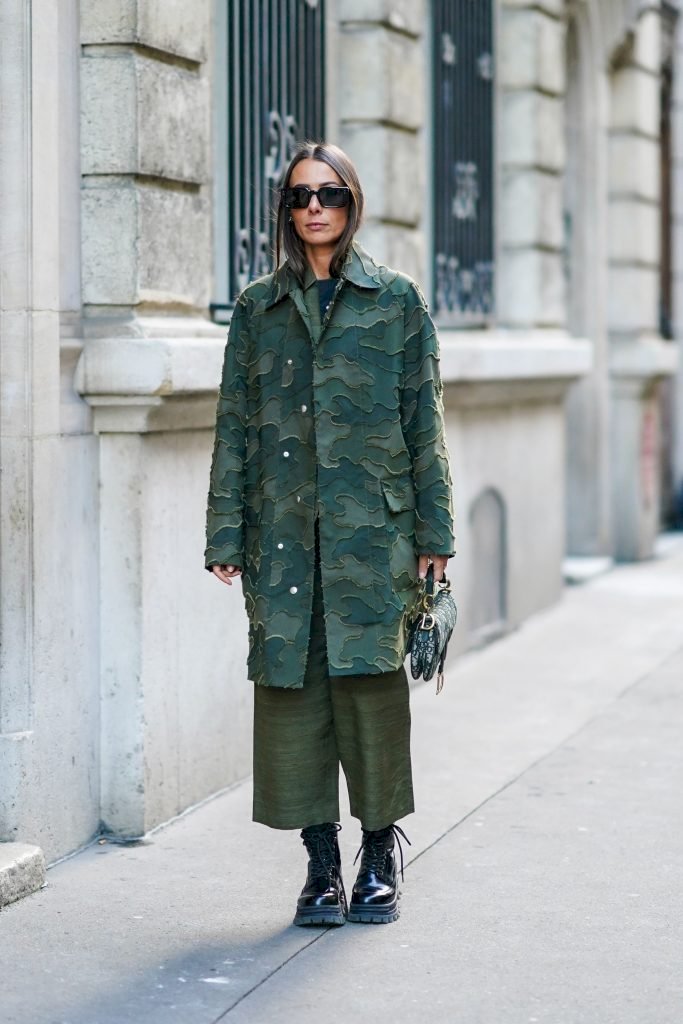 Getty Images
Camo is a trend that goes in and out of style often, and it is back with a vengeance on the streets of Paris Fashion Week.
The trend has taken on a new look that is more distressed. It's a fresh way to wear the look, and we're excited to try this trend out. If you don't have distressed camo in your closet, you can wear any camo item you have to keep up with this trend.
Graphic Jackets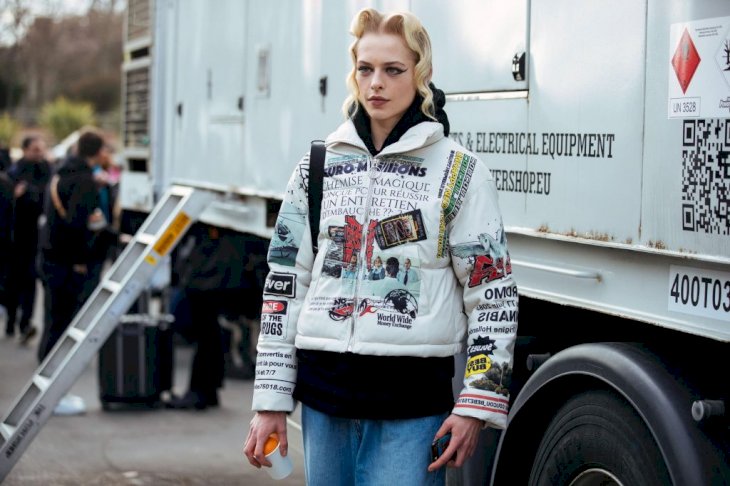 Getty Images
Another look that we saw in Milan Fashion Week, graphic jackets seem to be taking the fashion world by storm, and we are here for it!
You can pair your jacket with a monotone outfit to keep it toned down, or go all out with patterned details in your outfits to catch some attention. This is a trend that we're super excited about trying.
Denim on Florals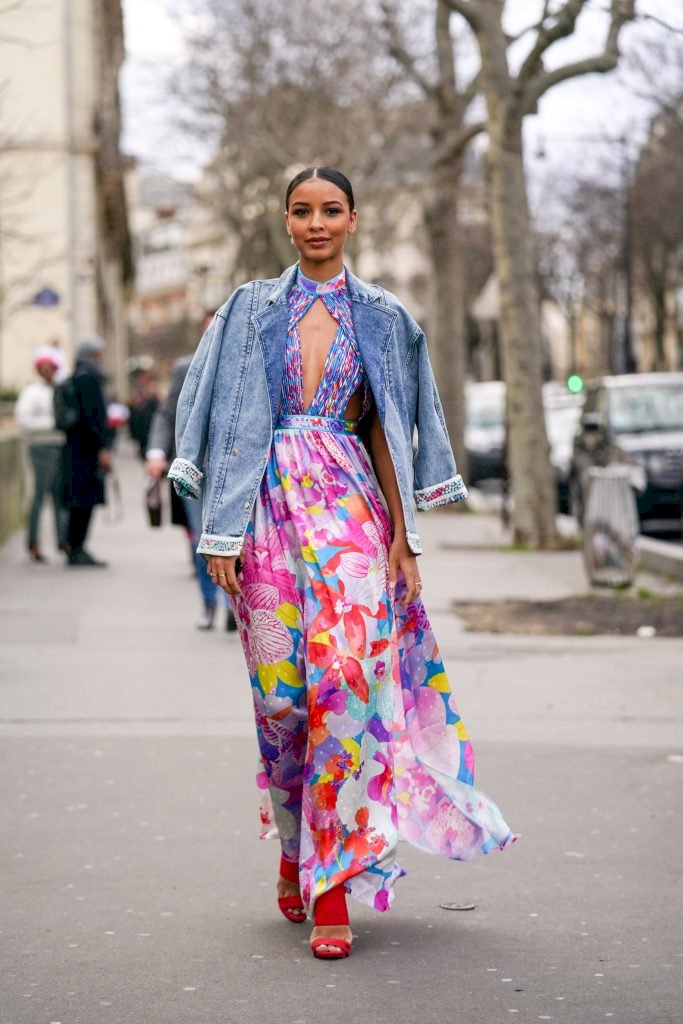 Getty Images
Denim on florals is such a classically effortless look. It's a chic way to wear streetwear in a way that could convert into a more formal look simply by removing the denim.
The best way to wear this trend to make it more formal is to wear a floral dress with a denim jacket. That way, you can take off that jacket and pair the look with a pair of heels if you need to transition from day to night.
Bold Shoulders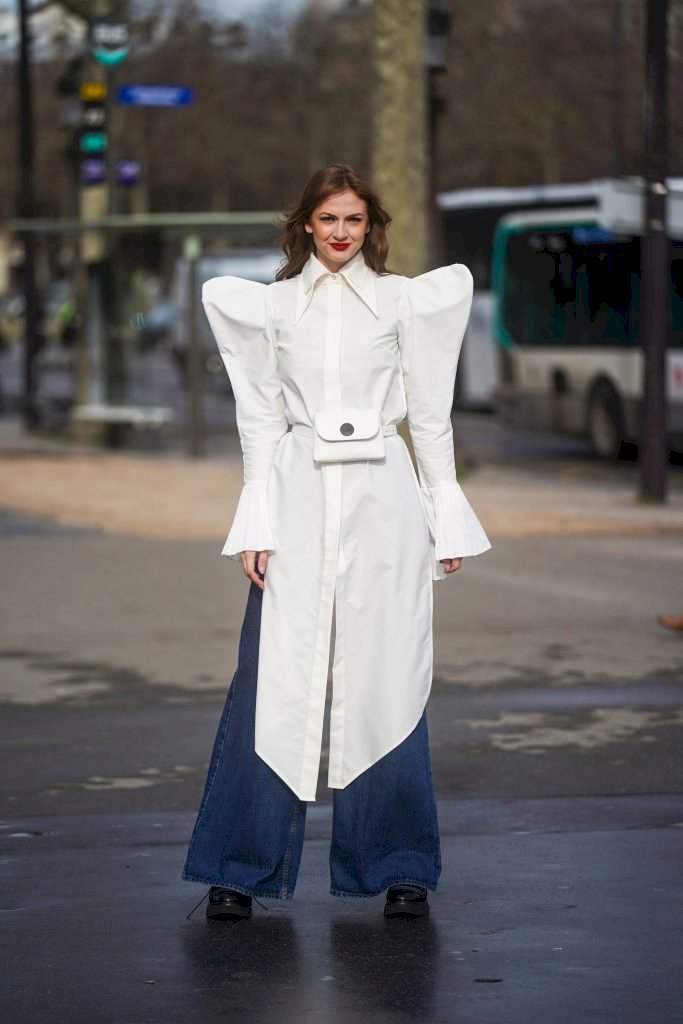 Getty Images
Milan Fashion Week also had some shoulder action, but Paris Fashion Week took them to a new level.
Bold shoulders have traditionally been seen in a more formal, even businesslike setting, but they're making their way into street style during Paris Fashion Week. We love this trend because you can wear it more formally with a good pair of pants or shorts for an edgier street look.
Graphic Hair Clips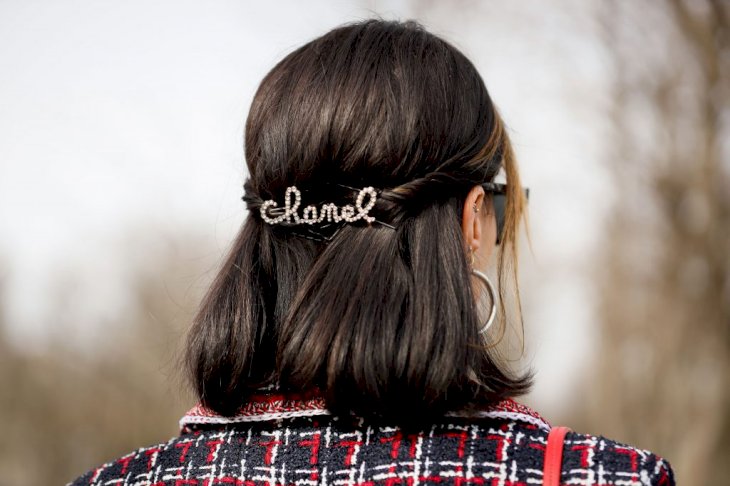 Getty Images
One of our favorite trends from Paris Fashion Week is possibly the smallest one. A hair clip being one of the most exciting features on Paris Fashion Week's streets seems unlikely, but 2021 has done it.
Graphic hair clips are a cute way to add some sass to your outfit without being too over the top. It's a subtle accessory that will be used in an unlikely place, and we love it!