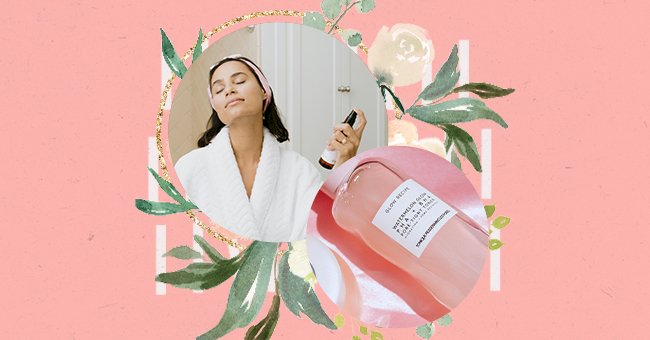 Our Pick: Top 10 Toners For Acne Prone Skin
You do not need us to tell you about acne-prone skin. Only those who suffer from acneic skin know the hassle it is to stop breakouts, control dryness and grease simultaneously. However, we can tell you that trying to rid your breakouts with harsh alcohol-based ingredients isn't doing you any favors.
While these products can momentarily dry out your breakouts and grease, it won't be long until you begin to produce more breakouts and more oil than before. Drying out your skin compromises your skin barrier. Put simply, your skin will feel like it has less oil and will produce even more, and thus the vicious cycle continues.
Blotting paper and powders can only go so far. The critical ingredient that will completely transform your acne-prone skin is a toner. They are more than just a gimmick. These days many focus on anti-bacterial, exfoliating, soothing, and hydrating properties to treat each concern of your acne skin. Here are ten of our go-to toners perfect for acneic skin.
Caudalie Vinopure Natural Salicylic Acid Pore Minimizing Toner
Salicylic acid is best for acne-prone skin, and it so happens to be the main ingredient in this toner from Caudalie. Think of this toner as a super purge. It draws out blackheads, oil buildup, bacteria, and dead skin cells to fight breakouts. It also includes soothing ingredients like rose and grapeseed water to soothe the inflammation.
Glow Recipe Watermelon Glow PHA +BHA Pore-Tight Toner
Having a toner that gently exfoliates will buff away impurities bound to clog your pores. This toner does precisely that through the inclusion of polyhydroxy acids. Moreover, the watermelon extract will calm your inflammations while delivering essential amino acids and vitamins to acne-prone skin.
Isla Beauty Tone Balance Elixir
Heal your acne blemishes with this balancing toner from Isla Beauty. The Tone Balancing Elixir uses witch hazel to battle oil buildup. Moreover, as acne skin switches between dry and oily, this toner includes aloe leaf juice and glycerin to hydrate and protect against irritants.
Farmacy Deep Sweep 2% BHA Pore Cleaning Toner
It's is not uncommon to also balance and smooth your skin's texture when you have acne-prone skin. This toner contains 2% salicylic acid to exfoliate and polish your skin. It also includes papaya enzymes that provide clarifying properties to leave your skin clean and balanced.
Ole Henriksen Dark Spot Toner
Healed acne spots can often leave dark marks and an uneven skin texture. Therefore, aside from its potent ability to mattify oily skin, this toner contains an AHA (alpha-hydroxy acids) blend that effectively targets the concerns mentioned above.
InstaNatural Age Defying & Skin Clearing Toner
Acne-prone skin is quite sensitive. However, this toner is more geared towards those on the sensitive side. For those in desperate need to calm your skin, note that this toner includes a powerful soothing blend of squalane, green tea extract, and organic aloe that soothes and hydrates. To vacuum your pores, this toner contains niacinamide and salicylic acid to do the job.
CosRX Full Fit Propolis Synergy Toner
A lot of things cause acne, but most times, the cause is bacteria. In comes CosRX with their signature K-Beauty innovation which taps into the power of black bee propolis extract. The ingredient includes anti-bacterial and antioxidant properties, which fight breakout and deliver a fresh glow (not oily) for healthy, supple skin.
Milk Makeup Matcha Toner
Most products on this list include liquid products. However, this toner from Milk Makeup is a gel-based stick that is perfect for travel. Moreover, the matcha is detoxifying and purifies pores while the Kombucha and witch hazel absorb excess oil.
Then I Met You Birch Milk Refining Toner
This toner taps into the power of combining AHAs and PHAs to deliver soft, smooth skin. It brightens and minimizes pores while gently exfoliating dead skin. Furthermore, it contains squalane and marshmallow root extract to soothe irritation.
Acwell Licorice Toner
Finally, is another K-Beauty gem. Licorice is s great cosmetic ingredient known for its calming properties. It makes an appearance in this toner as licorice water, alongside peony extract and green tea. The slightly acidic Ph will ward off bacteria and rebalance the skin after cleansing. Note, this toner has a waitlist, so get on before it sells out again.