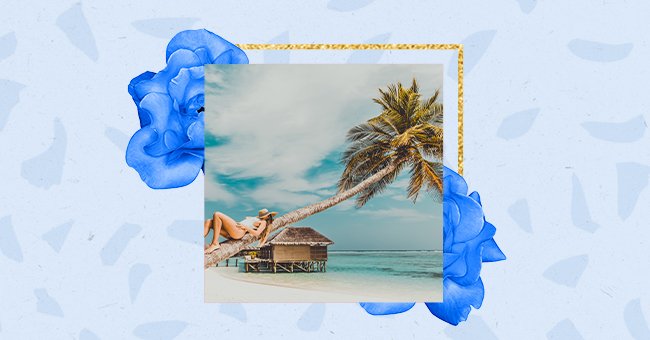 Our Pick: Top 10 Tropica Island Worth Visiting
Time to pack and plan your escape to paradise. What could be better than pristine beaches, palm trees, and the sun shining for you?
Tropical islands are the perfect peaceful escape from the hectic daily life and retreat for both body and mind. I spent 10 months living on a tropical island in Thailand; it remains one of the most remarkable times of my life.
I'm a beach lover, and that's my go-to place to recharge my batteries. If you're like me, I bet you'll enjoy one of these island resorts. Here's our pick.
The Maldives
The Maldives is a chain of 1,000 islands, but only 200 of them are inhabited, located in the middle of the Indian Ocean. Composed of 26 atolls and over 1,100 coral islands, the crystal aquamarine waters will make you instantly fall in love. The Maldives are excellent for diving, snorkeling, and exploring marine life in many ways.
Fiji
Another paradise on Earth is the Fiji islands. Think of a postal card with luminous clear waters lapping upon the dazzling white shores, a place all avid beach lovers would die to go.
With a total of 322 islands(but less than a third are inhabited) in the north of New Zealand, Fiji is considered one of the most beautiful and incredible destinations in the world.
Seychelles
Untouched paradise in the middle of the Indian Ocean and northeast of Madagascar, Seychelles isn't a common destination like the above listed, but it doesn't mean it isn't worth visiting; it's quite the opposite.
The relatively unspoiled archipelago of 115 coral and granite islands features riching fishing seas, UNESCO-listed jungles, and jaw-dropping beaches.
Gili Islands
Indonesia is more than Bali. If you're planning to head to the region, make sure to include Gilli Islands on your checklist. Gili is composed of three small islands, Gili Trawangan, Gili Meno, and Gili Air. Each one of them has different vibes, like party, romance, and chill, respectively. So which Gili island is best for you?
Santorini, Greece
The white cubical house made of local stones located on the high coastline of Greece provides a breathtaking scenario. And that's what makes thousands of tourists travel all the way to Santorini every year.
Curaçao
Forbes elected Curaçao and its 36 stunning beaches a must-visit destination. The title wasn't earned by chance — this Dutch-owned island seated in the Caribbean sea has a unique, endless summer vibe that serves all types of tourists. From party people to romantic couples.
The Perhentian Islands
The Perhentian Island is a secluded place and perfect destination for those seeking a time to relax and lay down on a hammock all day long. Unfortunately (or fortunately?), there's not much to do here, and the internet connection is poor, so pack loads of books and try a digital detox.
The Bahamas
Find your Caribbean dream hideaway in The Bahamas. You can find anything you need there — entertainment, duty-free shops, water sports, diving; you name it. And if you just want to bask on sublime white sand beaches, you can have that too!
Barbados
Another Caribbean dreamland is Barbados. Surf spot, fantastic beaches, and vivid nightlife. Take time to rest on its pristine beaches during the day and at night, head to the capital, Bridgetown, and enjoy excellent (and cheap!) local food.
The Galápagos Islands
In the Galápagos Islands, you'll find unique opportunities to explore wildlife as you've never seen before. The islands seat a thousand kilometers off the Ecuador coastline. Unfortunately, the ecosystem has been dramatically devastated, so visit it while you can!