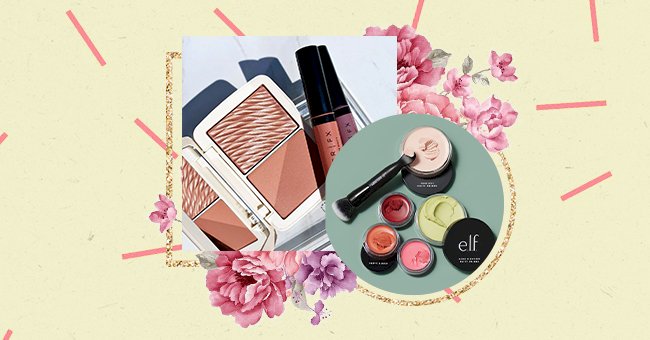 Our Pick: Top 10 Vegan Makeup Brands Worth Buying
The vegan beauty industry has evolved to the point that it can be overwhelming to find the right one for you. But we're here to help! This our top 10 vegan-friendly makeup brands.
Maybe you're a newbie vegan or want to opt for brands that don't test in animals. Unfortunately, many animal ingredients are hidden in the ingredients label, and it's pretty challenging to spot.
That said, we've rounded up the top ten trusted vegan-friendly and cruelty-free makeup brands -- maybe some of them you didn't know were vegan.
Cover FX
Created by a former chief chemist at MAC cosmetics, that offers clean products that are also good for your skin. They prioritize quality and don't go for ingredients that compromise the environment nor your skin's health -- they are free of parabens, mineral oil, talc, and fragrance.
Juicy Beauty
Juicy Beauty won a PETA award for the Courage in Commerce for pulling away from the Chinese market -- known for animal testing.
The brand took a step further and claimed to monitor all their supply chain to ensure no animal testing was involved in any process. Instead, they use plant-based ingredients on their formulation.
E.l.f. Cosmetics
E.l.f. 's been around for a while, and it's a reference for vegan-friendly beauty. They don't compromise quality over price, and the price tag doesn't go beyond 25 bucks -- ranging from $1 to $24. Their skincare and beauty products are free from a range of chemicals such as parabens, nonylphenol, and sulfate.
KVD Vegan Beauty
KVD Vegan Beauty, former Kat Von D Beauty was founded by the tattoo artist Kat Von D, who sold her shares in 2020. The brand was established in 2010 and is proud to affirm for "having no animal by-products and not tested on animals."
Vesca Beauty
The newbie vegan brand entered the market carrying the banner of inclusivity, offering a variety of shades. "Their dedication to inclusiveness and diversity has been amazing since day 1," said the makeup beauty influencer.
Smith & Cult
If you're looking for high-quality nail polish that is also cruelty-free Smith & Cult is your brand. Testing animals go completely against their values. "We believe that any kind of testing on animals brings them unnecessary harm," says a spokesperson.
Lime Crime
The pastel hues are a brand's identity as in their website; they shared a manifesto that the world needs more color, more fun, and more creativity. They are certified by both Leaping Bunny and PETA and offer 100% vegan and cruelty-free products.
Ilia Beauty
Like Lime Crime, Ilia Beauty holds a Leaping Bunny Certification for being a cruelty-free brand. And even though they aren't entirely vegan, except for a few beeswax products, they claim to source only from organic farmers.
Milk Makeup
Milk Makeup has been committed to not using animal by-products and not testing animals since they entered the beauty market. Their sleek and minimalistic packaging and high-quality products have been featured in many media, and they won several beauty awards.
Tower 28 Beauty
"A clear brand designed for sensitive skin," Tower 28 offers products with clean ingredients non-irritating to the skin and all tested by dermatologists. In addition, the female-founded LA-based brand is 100% vegan and cruelty-free.