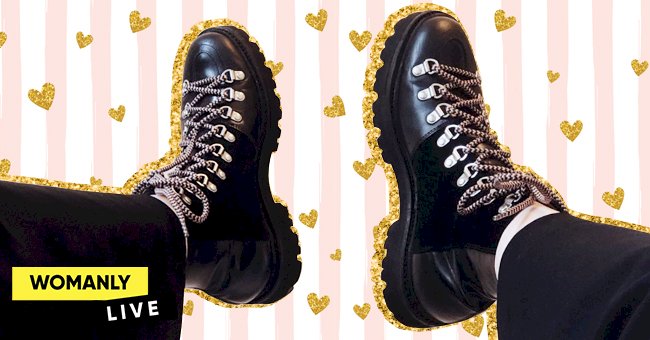 Our Pick: Top 10 Walking Boots To Try
Good shoes are essential. Choosing the right pair of hiking shoes or boots can mean the difference between a party of fun and hours of martyrdom. To help you choose the one that will be ideal for your getaways, here are some tips.
Are you going to walk in town, on well-groomed or rough trails? Will there be steep slopes, rocks? Do you plan to only hike for one day or less? The type of shoe recommended for a person who makes day hikes on well-groomed trails is not the same as taking part in long walks and carrying a heavy backpack.
There are three types of shoes or boots: light hiking shoes suitable for walks in urban parks and for hiking on well-groomed or slightly uneven trails, short hiking boots ideal for mountain excursions on rugged trails, and long hiking boots that meet the needs of people who go on an expedition with a heavy backpack for several days, or trekking in high mountains.
1. Sorel Kinetic Sport Bootie
Even if you want to take long walks in the winter, these boots have got you covered. You can take on the chill and slush with fully waterproof construction and insulation. The footbed and microfleece lining will keep your feet cozy and warm.
2. Jimmy Choo Eshe Fur Shearling
The hiking utility boots are an epitome of chic style and comfort and feature a padded, natural shearling collar enhanced by stitching details. Developed on a chunky sole and feature eye-catching metal hooks, these boots are stylish, functional, and practical.
3. Grenson Nanette 2.0
Influenced by old-school hiking styles - creative director Tim Little searched high and low for vintage pairs to use as inspiration. Now a brand best-seller, they've been worn by everyone from Laura Jackson to Hailey Bieber.
They're made from supple leather and suede and detailed with silver eyelets and two-tone laces. The thick commando soles are much lighter than they look, making them comfortable enough to wear all day long.
4. Jimmy Choo Eshe Leather
These Jimmy Choo's Eshe leather boots are such a chic take on the season's covetable hiking styles. They've been made in Italy from supple leather with comfortable quilted cuffs and a lace-up front. The chunky rubber soles provide plenty of grip on slippery surfaces.
5. Grenson Nanette Knee High
Grenson's 'Nanette High' knee boots are modeled on traditional hiking styles, making them both a practical and stylish option for the colder months. They've been crafted from soft black leather with gripped rubber soles that ensure you're well equipped to take on the elements.
6. Dune London Poplin
The Poplin ankle boots from Dune London are the winter season's warmer. They sit on a chunky cleated sole with a zip fastening and pull tab. The fur tongue and lace-up detail featured are sure to keep you warm.
7. Merrell Moab 2
Up and down mountainsides, over and across every terrain. Keep your feet in the clouds in the Merrell Moab. This is an eco-friendly waterproof boot that offers you an experience with out-of-the-box comfort in hiking shoes.
8. Grenson Bridget
The Grenson Bridget is a simple, hiking-inspired boot with minimal detailing. The boot has padding for comfort while featuring cross-over lacing and lightweight commando sole while being made from smooth grain leather with a tonal welt and sole, plus it features reflective lacing.
9. Merrell Antora 2
This confidence-boosting traction and stylish pair will go where sneakers can't and will have you feeling your best on every trail. With traditional lace closure, synthetic heel counter for security, and breathable mesh lining, this is one of the best affordable walking boots you can find.
10. Sorel Lennox
These waterproof hiker boots keep you super dry no matter the weather due to their waterproof full-grain leather. The traction sole is comfortable, and you can wear it all week long.