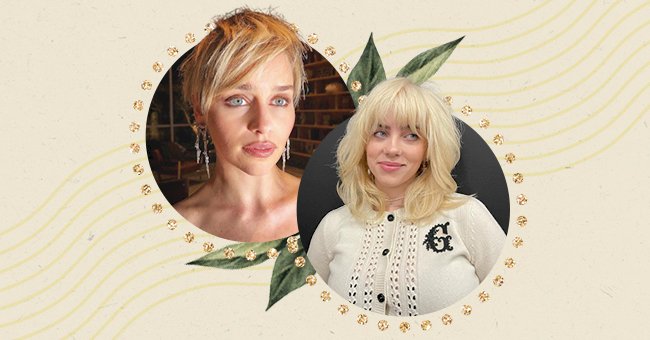 Our Pick: Top 15 Celeb Hair Transformations
We use our favorite celebs as inspiration for many things, from makeup to outfits and products that we should buy. For this reason, we watch them closely whenever they make a change to their appearance.
Sometimes they make transformations to their appearance that we don't love or agree with, but most of the time, as soon as our favorite celeb makes a change, we want to do the same thing to try and emulate them.
We decided that we'd take a look at the best celeb hair transformations.
Shakira
We all know and love Shakira's long blonde hair, but she recently switched her goldilocks out for a much more fiery hairdo. The singer dyed her hair a bright shade of red and debuted it on her Instagram stories earlier this year.
Selena Gomez
Selena Gomez has always had deep brown hair, and we have loved it on her. While she had styled it in many ways, she has never really moved away from her natural color until recently. Gomez now has platinum blonde hair, and it looks incredible on her.
Billie Eilish
For a long while, we knew Billie Eilish as the girl with the green and black hair, but she surprised us all when she debuted a blonde hairdo after having hidden it under a wig for a while. Her new hair can be seen in her teaser video for her new song.
Taraji P. Henderson
Taraji P. Henderson has always been playful with her hair. It has never been one color for too long, and she is constantly switching up styles and lengths, so it was no surprise when she debuted a curly purple 'do earlier this year.
Kaia Gerber
Kaia Gerber went platinum blonde but shortly after decided that even that transformation wasn't enough and she would like it if her hair was pink. She documented the entire transformation on her IGTV, and she looks great!
Chrissy Teigen
Chrissy Teigen is no stranger to hair transformations. She tends to change up her hairstyle regularly and has always looked incredible, but she has recently debuted long pink hair that will be the perfect summer style.
Ciara
Ciara has always had beautiful hair, no matter the style and color that she has on her hair, but recently she has shown photos of herself on Instagram wearing sleek black hair with two light brown streaks in the front to frame her face.
Ariel Winter
We all know and love Ariel Winter's hair as the long dark locks that we saw for ten seasons on 'Modern Family,' but once the show wrapped, Winter made a change. She dyed her hair platinum blonde, and it looked amazing on her.
Kim Kardashian West
Kim Kardashian West has had so many hairstyles over the years that we have lost count, but our favorite was her red wig with black roots. The look was fiery and fierce, just like the star herself, and it was a fun change to her usual dark brown locks.
Emily Ratajkowksi
It seems like the platinum blonde trend has taken over all of Hollywood, and Emily Ratajkowksi did not escape it. She went from her usual dark hair to platinum blonde curls, and we must say, the trend suits her beautifully.
Hilary Duff
Hilary Duff has had a big year this year, saying goodbye to 'Younger' and saying hello to her new baby and a new TV series, but in the midst of all of this, she found time to change her hair color. She went from blonde to blue hair but soon went back to blonde.
Emilia Clarke
After wrapping filming on 'Game of Thrones, Emilia Clarke decided that she would go for a drastic change and dye her hair platinum blonde. However, it soon started to ruin her hair, and she decided that she would instead go for a pixie cut to save it.
Sandra Bullock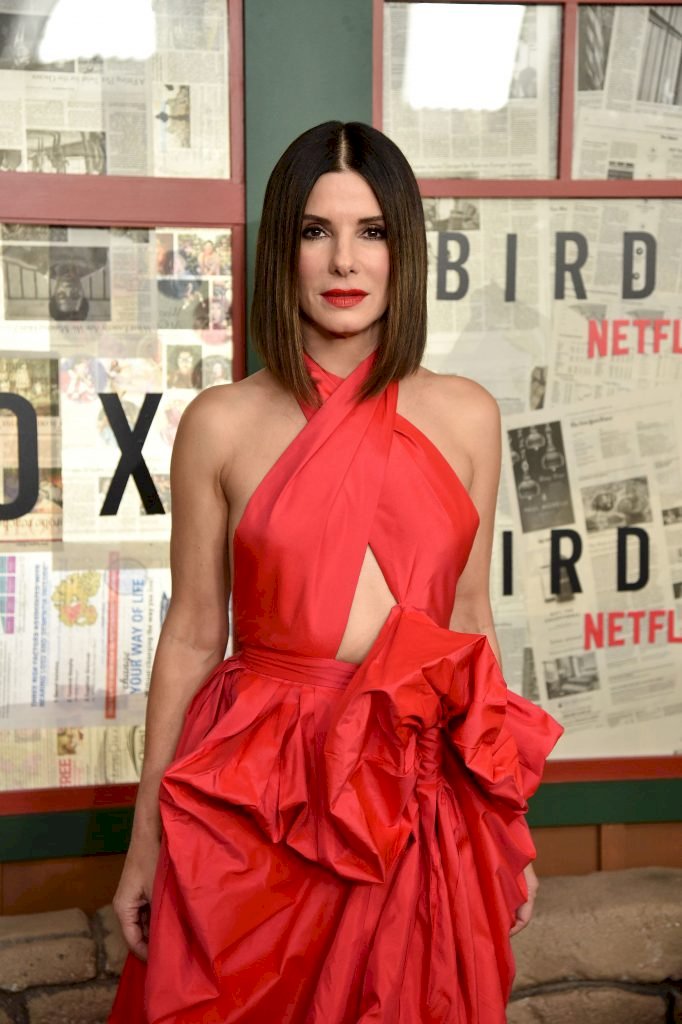 GettyImages
Sandra Bullock is a star that is known for her consistency. She is a consistently excellent actress, a consistently lovely human, and she keeps her looks pretty consistent too. However, she did chop her long hair into a shoulder-length 'do that was gorgeous.
Danielle Brooks
We are used to seeing Danielle Brooks with a mane of her surrounding her face. She has long, healthy hair that is the envy of everybody, but she decided that she would make a change and cut it all off. She ended up with a short hairdo that was so pretty on her.
Leighton Meester
We are used to seeing Leighton Meester with long brown curls with a touch of blonde here and there as highlights, but Meester decided that she needed a change. Meester also jumped on the platinum blonde trend, and it looked gorgeous on her, softening her features and making her face glow.