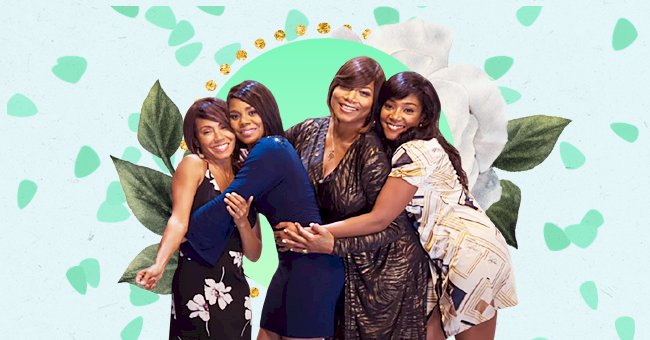 Our Pick: Top 20 Feel-Good Movies To Watch Now
We had all had those days when we were late for work, spilled the coffee, and forgot the notes for the meeting. Those are the days when all you want to do is curl up on the couch with a good movie.
Obviously, you're not going to watch a horror movie or something that would make you bawl your eyes out. This situation needs a feel-good film—one to remind you that the world isn't a terrible place.
We have compiled a list of 20 of the most feel-good movies of all time, so next time you have a bad day, you can grab a couple of these and relax.
The Devil Wears Prada
There's nothing like a movie about fashion and success to make you feel good. "The Devil Wears Prada" is one of our favorite star-studded feel-good films to curl up with when we're having a bad day.
Up
Although this movie starts quite sad and melancholy, the film's storyline and ending make it the perfect feel-good movie. It will carry you through your bad day and into a brighter one.
The Emperor's New Groove
A movie about an opinionated, privileged royal being knocked down to size? We love an incredible, humbling moment, and this adorable animation gives us just that while being hilarious—the perfect movie to watch as a family.
School of Rock
If you're a music lover, this is the movie for you. There is nothing better than a bit of seriousness, a bit of music, and a bit of comedy rolled into one storyline. "School of Rock" is the perfect pick-me-up movie.
Rat Race
A star-studded cast of comedians all competing against each other to win a race that has no rules? That sounds like the perfect fee;-good movie to us. This movie will have you giggling until you forget what you were upset about.
Babe
Talking animals will always act as a pick-me-up. Who wouldn't want to know what is going on in animal's minds? "Babe" is the perfect movie to understand what's going on in the minds of animals as we would like to see it.
Crazy Rich Asians
One word; representation. Aside from this movie being possibly one of the best movies ever made, we love the fact that there is a representation of the Asian community in film. This movie is the perfect dramedy to lift your mood on a bad day.
Elf
We've never seen a Christmas movie that we didn't like. Christmas movies are the perfect way to lift your mood on a bad day and make sure that you turn the TV off feeling happy and fulfilled.
The Parent Trap
A young Lindsay Lohan times two in idyllic settings causing trouble? Yes, please! This dynamic duo is the perfect pair to make you feel good even if you've had the worst day possible. Lindsay Lohan in cahoots with herself seems ridiculous, but it works!
The Birdcage
Robin Williams can do no wrong. Any movie containing the actor is the perfect movie to get a good giggle in. This movie is filled with poignant messages about the LGBTQ+ community as well, which we love!
The 40-Year-Old Virgin
If Netflix has reignited your love for Steve Carrel with "The Office," you'll probably want to check out a few more of his movies. This is the perfect movie to start with as it is light-hearted and cute as well as hysterically funny.
Jerry Maguire
An unlikely love story and a fledgling business built from the ground up is the perfect recipe for a feel-good film to lift your spirits after a terrible day. The movie has some low points, but the ultimate happy ending is what we'll stick around for.
The Princess Diaries
Everybody knows that it doesn't get better than watching "The Princess Diaries" after a bad day. Seeing someone struggling with day-to-day life becoming the best version of themselves with the help and support of their loved ones is sure to put a smile on your face.
Mrs. Doubtfire
Did we mention Robin Williams can do no wrong? Well, in case you weren't convinced about that fact by "The Birdcage," "Mrs. Doubtfire" should surely sway you. This is another one of Williams' comedies that will have you smiling long after the movie has ended.
27 Dresses
If you're the girl that is always the bridesmaid and never the bride, this movie is for you. Based on the exact premise of never attending her wedding and then finally meeting the perfect man, this movie will convince you that love does exist.
Ferris Bueller's Day Off
A teenager skipping school so that he can make the most of a beautiful day seems like something we all wanted to do as teenagers, so this film allows us to live our dreams vicariously.
13 Going On 30
There's nothing like a good time travel movie. Not in a "Back To The Future" kind of way, but in a this-is-what-life-looks-like-20-years-from-now way. The perfect feel-good film for the days when you want to escape your world for a bit.
Legally Blonde
A movie about a woman overcoming all odds to become something that nobody thought she could do might be exactly what you need to be reminded of your potential. This movie makes us feel like we can take on the world.
Bridesmaids
A personal favorite, "Bridesmaids," is the kind of movie that you can watch over and over again and never get tired of. It's the perfect movie to watch on your own or with friends and have a good laugh.
Girl's Trip
This movie will have you sending messages on the group text about a trip to Vegas for you and the girls. A hysterically funny film about everything that can and does go wrong on a girl's weekend. The message of sisterhood and love in this movie makes us feel warm and fuzzy.