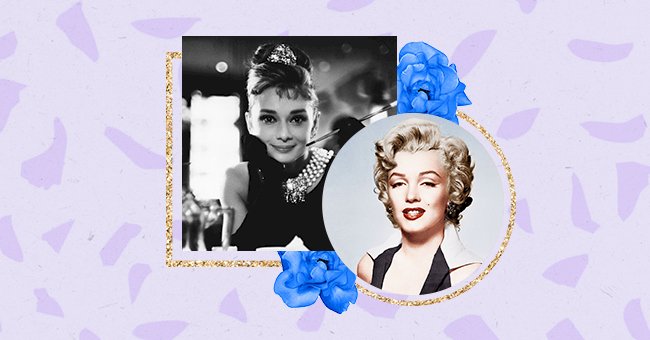 Our Pick: Top 20 Style Moments In TV And Film
When we're not watching our favorite celebrities walk up and down a red carpet, we are watching them on television or in films. We draw a lot of our fashion inspiration from our favorite stars on TV and in cinema.
Because of this, we have decided that there are so many iconic style moments that simply cannot go unseen. There are moments that we have forgotten about and some that are forever in our memory banks.
This is a list of the twenty best style moments in film and television through the ages.
Audrey Hepburn in "Breakfast At Tiffany's"
Audrey Hepburn has always been a style icon, and this black dress and sleek updo in "Breakfast At Tiffany's" is the perfect example of why. The actress looked exquisite in this elegant look. We wish there were more places we could go dressed like this.
Marilyn Monroe in "The Seven Year Itch"
Do you know that iconic Marilyn Monroe moment in the white dress? That outfit is actually from a movie called "The Seven Year Itch". You could dress up or down in this dress, but it is a simple look to recreate, and we can't wait to try it.
Grace Kelly in "To Catch A Thief"
An exciting fact about this gorgeous blue dress is that it was one of Grace Kelly's own. It matched her character in the movie ideally, and it is a style moment that we would love to recreate with our own little blue dress.
Jane Fonda in "Barberella"
There is nothing that Jane Fonda wears that she doesn't look good in, even futuristic costumes. While this outfit is not one that we could recreate unless it were for a Halloween party, it is an iconic costume that will live in our minds forever.
Olivia Newton-John in "Grease"
Olivia Newton-John's coming of age moment in the final scene of "Grease" had so many young boys swooning and young girls wishing that they could find those leather pants. The look is edgy and has remained stylish until today. It is a look that we have recreated at one time or another.
Jennifer Beal in "Flashdance"
This off-the-shoulder jersey over Beal's leotard is one of the most iconic style moments in the film simply because of how effortlessly stunning it is. There is something to be said for slouchy style.
Uma Thurman in "Pulp Fiction"
You can't go wrong with a classic black-on-black outfit. Pair it with a black bob and dark lipstick, and you have a style moment that has been in style since it came out and will be in style for many years to come.
Julia Roberts in "Pretty Woman"
You were probably thinking of the red dress. While that is an exquisite dress, the look that we love is the white and blue dress with Richard Gere's button-up shirt over it. An unconventional look, but an effortlessly beautiful one.
Diana Ross in "Mahogany"
There are so many iconic style moments in this film, but our favorite is the all purple moment. The ensemble is so beautiful, and the color is just gorgeous on Diana Ross. It is not an outfit that you could easily recreate, but it is one to admire.
Alicia Silverstone in "Clueless"
Another film with so many iconic style moments, but our favorite by far is Alicia Silverstone in this "totally important designer" dress. The black feathers make the outfit so much fancier, and the suede shoes are an excellent match for the dress.
Kate Hudson in "Almost Famous"
A corduroy coat will probably not make a comeback on a significant scale anytime soon, but we love this "Almost Famous" moment. This coat says, "I'm fabulous, and I don't care if you notice."
Nicole Kidman in "Moulin Rouge"
Once again, you were probably thinking of the red dress. We love a good red dress, but they have become quite predictable. For this reason, we've chosen Nicole Kidman's final outfit in "Moulin Rouge".
Kiera Knightly in "Atonement"
This green dress was so effortless and sleek that it became an iconic style moment almost overnight. Mention the name of the movie, and everyone's minds immediately went to this dress. Only Kiera Knightly could make a shapeless dress look this amazing.
Sarah Jessica Parker in "Sex And The City"
Of all the iconic style moments in this film, this oversized flower dress is our favorite. It is so fabulous and chic that every woman who saw it wanted to be SJP. This is probably not a look that you can recreate in day-to-day life, but perhaps you could try it if you have a country club lunch.
Anne Hathaway in "The Devil Wears Prada"
"The Chanel boots?" yes, the Chanel boots! This look was a huge turning point in the movie, and we love it! The look is so edgy and confident and, best of all, easy to recreate. This look is perfect for a night out with the girls.
Naomi Watts in "King Kong"
A simple white sheath dress has never looked this good. Despite being saved by a giant gorilla, Watts looked gorgeous in this outfit. Like the Marilyn moment, this white dress is something that you could recreate.
Angela Basset in "Black Panther"
The queen, the mother, the icon. Angela Basset in "Black Panther" gave us so many iconic looks throughout the film, but this all-black look is our favorite. The look is so powerful and confident that we can't help but stare in awe.
Jennifer Lawrence in "American Hustle"
What is it about a white dress that turns heads? We love Jennifer Lawrence in this white dress in "American Hustle". The hairstyle takes the outfit to a different level of sophistication that we would love to recreate.
Jodie Turner-Smith in "Queen and Slim"
Every woman should be proud of her tiger stripes, but these are on a different level. Jodie Turner-Smith in "Queen and Slim" is a major vibe, and we have been searching for tiger print outfits ever since we saw this one.
Gemma Chan in "Crazy Rich Asians"
Gemma Chan is a style icon in this film, and we are here to say that this halter neck dress is the best outfit that she has worn. It is classic, it is chic, and it is intensely stylish. Not a dress that you could find anywhere, but certainly one you can't help but stare at.