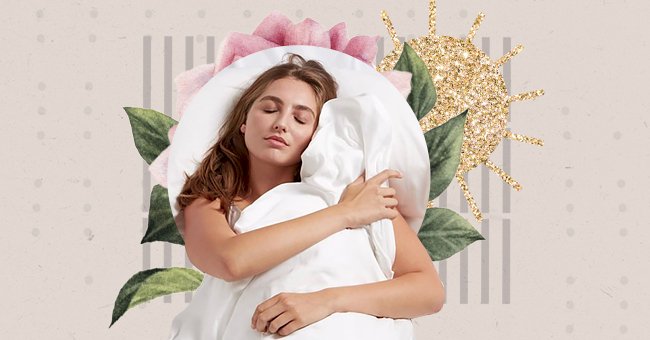 Our Pick: Top 5 Cooling Weighted Blankets To Buy
Technology to keep you cool in the summer has swooped in to save the day, and now you don't have to spend your summers overheating while trying to find comfort in your weighted blanket! Thank you science!
Weighted blankets are weighed down by pellets or tiny glass beads and are great for providing comfort. The weight gives you a sensation that is similar to being hugged. The pressure can also help those who suffer from pain, insomnia and assists with feelings of stress and anxiety.
If you think that the weight means this blanket is hot, you are sorely mistaken! These blankets have been specially designed to keep you cool, which is excellent for the summer. Now that you don't have to pick between comfort but overheating, or staying cool but sad! Here are the top five cooling weighted blankets.
1 Luna Weighted Blanket
If you're about sustainability, Luna has it! This weighted blanket is made from organic cotton, and the glass beads are distributed evenly so you won't have to shake it around after every use. It also comes in various colors and is large enough to cover a queen-size bed; you will not have any issues falling asleep with this comfy blanket! You can buy it on Amazon for $76.99
2 YnM Weighted Blanket
Made with seven layers of fabric, this blanket is designed to keep your body temperature regulated. Its weighted technology molds your body's shape and keeps you comfortable while you sleep. The blanket has a range of weights to pick from, from 7 to 35 pounds, and is available in sizes for a single person or fit for a King! You can buy it on Amazon from $49.90
3 Degrees of Comfort Weighted Blanket
An excellent option for kids! Yes, even your little ones can find comfort under these weighted blankets, with a range of weights from 5 to 8 pounds! It's also temperature regulated and comes with two duvet covers, one for summer and another for winter, swap out the duvet covers for an easy wash! You can find it on Amazon for $79.99
4 Ourea Weighted Blanket
These blankets are great for human heaters who have trouble falling asleep! Made from organic Egyptian Cotton, these blankets promise to keep you cool but comforted all year long! You can find a queen size blanket on Amazon for $59.99
5 Purple + Gravity Weighted Blanket
This blanket is considered the best washable weighted blanket. It has a machine washable cover and promises to keep you cool come summer, so bring on that 80-degree weather! You can find it on purple.com for $239