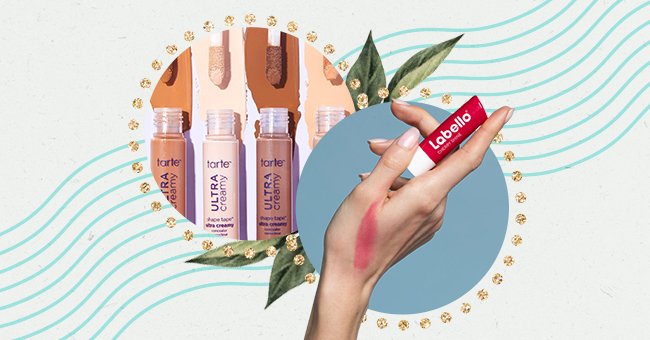 Our Pick: Top 5 Makeup Products For Men
In recent years many male beauty influencers and makeup artists have begun becoming more popular. Makeup used to be seen as something that was strictly for women, but with the world-changing in the way it is, all of that is changing.
However, there is not much information on what types of makeup are best suited to men and how to correctly use those products. Many men who want to start using makeup have no idea where to start.
Fear not; we are here to tell you all of the best makeup products for men.
Concealer
When starting with makeup, it is vital to spot conceal. Doing this will allow you to have a flawless finish without applying foundation to the face before you are ready.
Find a concealer that matches your skin color and apply it to any problem areas that bother you, such as under-eye discoloration or the odd zit. Blend it in with your fingers or a beauty sponge until you cannot see any concealer on your skin.
Bronzer
Once you have applied your concealer, you might feel like your face is a little flat, and this is where your bronzer will come in. bronzer brings some color and dimension to your face while sculpting it.
Apply your bronzer to the top of your forehead, your cheekbones, and your jawline. Blend it out entirely to ensure that it is seamless, and then stand back and admire your work and your chiseled face.
Tinted Sunscreen
Wearing a foundation can be daunting at first, and you wouldn't want it to feel like you weren't you, but wearing a tinted sunscreen will allow you to have the benefits of the foundation without the commitment.
Sunscreen is essential at all times, and applying one that also brings some color and dimension to your face is a bonus. Applying tinted sunscreen should be done before you apply any concealer or bronzer.
Brow Gel
While men usually have much fuller brows than women, there are natural gaps in everybody's brows. Unfortunately, we can't all have perfect eyebrows without having any makeup on.
For this reason, it is a good idea to keep a brow gel on hand. You can buy a clear brow gel that will smooth your brows out, or you could buy a colored eyebrow gel that will not only smooth your brows but will also add color to any gaps you may have.
Lip Balm
A quick way to elevate any makeup look is to have perfect lips. You should take care of your lips at all times to ensure that you can always look flawless. There is nothing worse than a makeup look with cracked lips.
You can use whichever lip balm suits you, but if you want a pop of color, you should try and find a tinted lip balm or a lip stain to apply before applying your lip balm. Doing this will give you healthy but colorful lips.