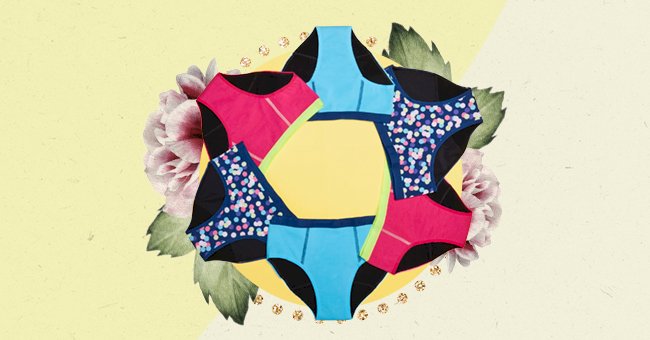 Our Pick: Top 7 Best Period Underwear Brands To Shop
Period underwear is an excellent option for those who are tired of leaks and uncomfortable tampons, so they could be the solution that you've been looking for.
The latest period panties will make you forget about the old days of leaking pads and tampons. With a range of absorbent underwear on the market, there's a number of factors to take into consideration before you purchase your first one.
Period panties are just like regular underwear, they come with an extra layer of fabric that works as a pad and absorbs menstruation. Their benefits are that they're designed to feel comfortable for more extended periods and to dry quickly. If you don't know which brand you should choose from, we've rounded up the seven best-period underwear brands.
Thinx
Thinx is one of the pioneers on period panties and it uses a unique technology to develop expertly designed underwear for periods and bladder leaks for everybody at every stage of life.
The brand also works a program that offers education and busts shame around bodies. From organic cotton briefs to high-waist panties, there's a style for everyone.
Knix
After Joanna Griffiths found the issues women face after childbirth, she decided to develop an innovative proof-leaking underwear line. The brand also offers wire-free bras, sleepwear, swimwear, activewear and etc. Knix recently launched five nude shades so you can wear white during your period!
Aisle
Aisle first changed the game of modern reusable period products in the '90s and has been doing an excellent job since then. Now, with several products focused on making our lives during periods easier, they have boxer shorts, liners, pads, and menstruation cups.
Dear Kates
Dear Kates is a high-tech period apparel brand and they have an exclusive three-layer absorbent fabric that is also breathable. Their linings hold up to two tampons' worth and their products are free from plastic. They offer different types of cuts, from thongs to bikini-type.
Ruby Love
Black and female-owned, Ruby Love offers a wide range of colors, bundles and products like period swimwear, period sleepwear and the first period kit for teens who's got their first menstruation. All their products come with absorbent leak-guard protection.
Saalt
Famous for their cups, Saalt also has high-ending period underwear among their products — including a thong, a bikini, and high-waist briefs. The Elemental Mesh Hipster is the brand's flagship thanks to breathable sheer mesh, a soft and stretchy waistband that moves with you naturally.
Modibodi
If your period comes so strong that sometimes you need to cancel your fitness training or yoga class, now you don't need to worry anymore. Modibodi offers period underwear that is made for gym time. It also protects you from sweat with light to moderate absorption (up to two tampons).