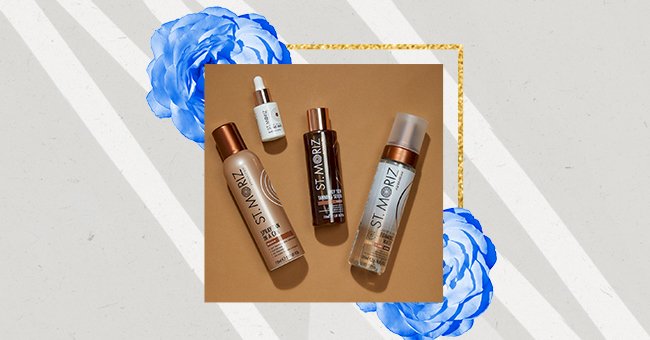 Our Pick: Top 7 Best Self-Tanners For a Bronze Skin
In the Northern Hemisphere, the spring season starts on March 20 and even if we gradually get longer and slightly warmer days, it doesn't seem like we're going to be escaping to a weekend trip to the shore any time soon.
The lockdown caught us completely off guard and we probably have to rethink how the vacation will look like this year. However, "staycation" doesn't mean we can't have gorgeously bronze skin.
The market is now flooded with sophisticated self-tan formulas that are easy to apply at home and offer good results. Let's have a look at the best self-tanner to shop now.
St Tropez Self Tan Purity Vitamins Mist
This self-tan product from St Tropez contains a unique formula called Sunshine Complex technology that recreates Vitamin D effects of sunshine, brightening and protective skin.
It protects, hydrates, and refreshes the skin with natural skincare ingredients, vegan friendly and cruelty-free. The best part is the smell: the fragrance was specifically created to improve our mood and it doesn't smell like fake tan.
Isle of Paradise Self-Tanning Butter
With a request of over 5k people, the Isle of Paradise developed a special formula that glows while gradually tanning the skin.
The illuminating formula hydrates & nourishes with a natural blend of coconut, eucalyptus & peppermint oils. Featuring green color-correcting actives to cancel redness on the skin.
St. Moriz Professional Self-Tanning Mousse
A lightweight formula with added Olive Milk and Vitamin E will leave skin moisturized with a luxurious luminous finish that suits all skin types.
The Color Correcting Mousse adds warmth to fair skin. This automatically gives the skin a natural-looking sun-kissed glow.
Brazilliance 2HR Express Deep Foaming Self-Tanner
A quick & easy way to get the deep, natural-looking color we crave in just 2 hours. It's vegan, hypoallergenic and alcohol-free.
It is also infused with highly hydrating and eco-friendly ingredients. This includes aloe, coconut, jojoba, avocado, and vitamin C.
The Face Illuminating Self-Tan Drops
The so-called 'Tailor-Made Tanning', Tan-Luxe is 100% customizable self-tanning product. With skin boosting and smoothing properties of Raspberry Seed Oil, Vitamin E and Aloe Vera.
It works together with your skincare products. Once mixed into your moisturizer, serum or face oil it transforms it into a bespoke self tan.
Coco & Eve Sunny Honey Bali Bronzing Foam
Another tailor-made self-tan product, this one has anti-cellulite and anti-aging properties in a tropical mango and guava scent.
It's made with natural products and it counteracts orange tones to keep things positively golden. Beloved by its customers, this self-tan has 4.7 out of 5-star reviews!
Skincare Alpha Beta Gradual Glow Pad Self-Tanner for Face
These mini-dosed towelettes might look small, but they pack high doses of exfoliating alpha-beta ingredients that have major anti-aging benefits. It provides a radiant, sunkissed glow year-round.
Besides that, it comes with a skincare product's benefits: it tightens pores, eliminates blackheads, and helps fade existing sunspots for an even glow.