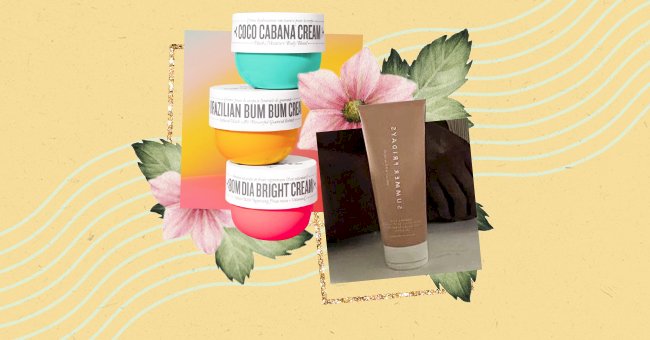 Our Pick: Top 7 Body Lotions of 2021
Moisturizing the skin is one of the essential steps in a skincare routine. But we aren't only talking about the facial skin — giving proper attention and hydrating the rest of the body is equally important.
The skin is the biggest organ of the body, and it absolutely needs moisturizing. It's still an organ; thus it needs water. To get the work done, it's simple as using the suitable body lotion for your skin type.
From improving the skin's elasticity to natural lotions that bring water back to dry skin, we've rounded up seven body lotions you should try.
Kiehls Creme de Crops
Kiehls brings on its unique formula a blend of cocoa butter and beta-carotene. This lotion has gathered many fans since it was debuted, and it promises to leave skin soft and smooth and also it moisturizes all types of skin but particularly dry ones.
CeraVe Daily Moisturizing Lotion
One of the best drugstore body lotions, this CeraVe lotion is recommended for normal to dry skin. Hyaluronic acid and ceramide are in their composition, and they help restore and maintain the skin's protective barrier. The product is oil-free and lightweight.
Cocokind Sake Body Lotion
Sake isn't only to drink, but it's also an excellent resource for moisturizing the skin. The fermented rice beverage brings enzymes and microbiome-friendly prebiotic sugars to hydrate the skin. Other ingredients added to the formula are shea butter and sunflower oil.
Sol de Janeiro Braziliam Bum Bum Cream
Do you want to know the Brazilian beauty secret? You can start by purchasing this award-winning Sol de Janeiro's lotion. Packed with natural and highly hydrating extracts such as açaí oil, cupuaçu butter and guaraná extracts to soften the skin.
Curél Hydra Therapy Moisturizer
The Japanese brand Curél is specialized in developing high-quality products with accessible prices. Their Hydra Therapy Moisturizer has a water-activated formula that penetrates deep into the skin's surface and its deeper layers bringing hydration to the driest skins.
Dr. Barbara Sturm Anti-aging Body Cream
If price isn't the issue for you, you should consider buying this Dr. Barbara Sturm's lotion. To say this the most luxurious body creams available on the market, we aren't exaggerating.
With an enriched ingredient list of lactic acid, vitamin C, and glacier water, feel your skin smoother after just one application.
Summer Fridays Skin Nourishing Body Lotion
Packed with plant-derived butters such as cocoa and shea and oils (including grapeseed, argan, and rosehip) in a vegan-friendly and cruelty-free formula, this lotion is non-greasy, and it promises to leave the skin hydrated all day long.