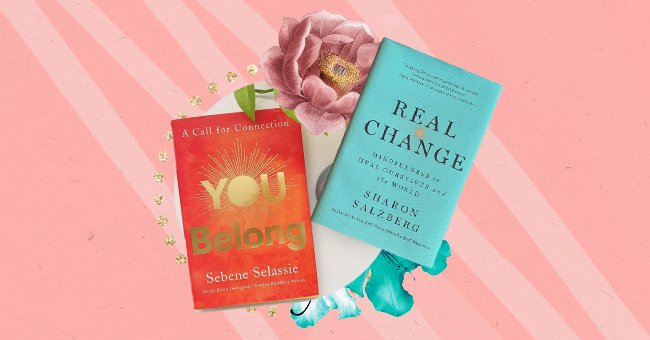 Our Pick: Top 7 Mindfulness Books To Read This Year
New to mindfulness? The best way to dive deep into the practice of both mindfulness and meditation is through knowledge.
During the turbulent year of 2020, the search for practices like mindfulness and meditation has gone through the roof. Apps, podcasts, YouTube videos, and many books are available for those who don't have time to go to the Himalayas and immerse themselves into meditation and mindfulness.
If you're looking for ways to implement any of these techniques in your daily life, we've brought the top 7 mindfulness books you should read this year.
Humankind: A Powerful History
From New York Times bestselling author of 'Utopia for Realists', Rutger Bregman analysis the human ability to thrive during hard times and crisis.
He offers a new perspective on the past 200,000 years of human history, setting out to prove that kindness and cooperation have been the main factors for our planet Earth's success.
Don't Tell Me To Relax
From politics, climate change, and the economy to racism, sexism, and many other things that make us stressed and overwhelmed.
With the rise of mindfulness and spirituality in recent years, Ralph De La Rosa discusses the various approaches to a healthier and stress-free life using mindfulness techniques.
Real Change
Sharon Salzberg is one of the most beloved teachers and authors of the mindfulness field — she's the author of few best-selling books like Real Happiness and Love Your Enemies.
In Real Change, she shares her knowledge and considerable wisdom about mindfulness and how we can live and be more in the present moment.
You Belong
Navigating among science, spirituality, art, Buddhism, and ancient Indigenous wisdom, Sebene Selassie, a meditation teacher, and author, shares her life story as a long-time meditator and cancer survivor.
She says we belong to love and "the only thing human beings who breathe a breath have in common are birth, death, and belonging."
Clean Mind, Clean Body: A 28-Day Plan for Physical, Mental, and Spiritual Self-Care
The health reset you need with a 28-day full-body (and mind) detox will transform your life and help you build healthy habits.
With spiritual, body and mind cleanse, the wellness expert Tara Stiles shares her four-week detox that can be done from the comfort of your own home.
Don't Hate, Meditate!
In this book, Meghan Monahan explores the five spiritual mindsets that are keys to a happier life. They are presence, acceptance, intention, non-judgment, and trust.
In a fresh and friendly tone, Meghan offers easy and themed meditations and quizzes to help the reader look within and learn more about who they are.
Breath: The New Science of a Lost Art
Journalist James Nestor travels the world to figure out the science behind ancient breathing practices like Pranayama, Sudarshan Kriya, and Tummo.
Nestor dives deep into medical texts and recent cutting-edge studies in pulmonology to figure out that no matter how healthy you eat or how much you exercise, none of it matters if you're not breathing correctly.