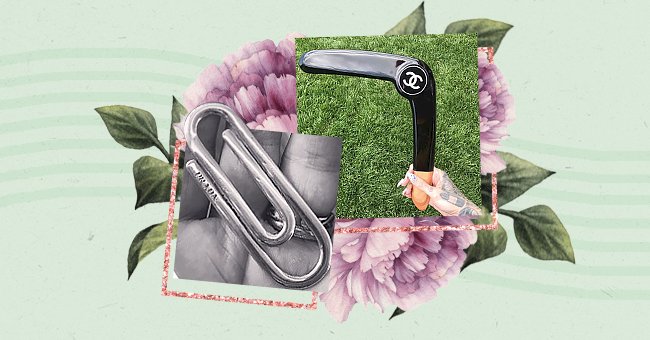 Our Pick: Top 7 Random & Strange Designer Items Ever Sold
Because of social media, fashion trends seem to be more transient than ever before, and designers sometimes push the envelop and come with some weird items.
Luxury fashion brands are unusual items to the average Joe and to be honest, something most of us could never find a use for. But sometimes, some luxury brands come with, let's say, peculiar items that challenge the parallel between high prices and product utility, leaving us to wonder "why?"
From Luis Vuitton's version of Apple's AirPod to Prada's paper money clip, let's check ten times designers trolled us (and were trolled back) with their "unique" inventions.
Gucci's Flashtrek Embellished Sneakers
Let's be honest. Do you really find these pair of sneakers pretty? If yes, would you pay nearly $10,000 for them?
The Gucci Flashtrek are not only ridiculously pricey, but they're heavy just like hiking shoes. I bet they won't be trendy in six months from now.
Prada Paper Money Clip
This little office accessory wreaked havoc when it first launched in mid-2017. The sterling-silver paper clip can cost $185 on Prada's website.
But people on Twitter don't seem to be impressed. One user Tweeted: "$185 for a paperclip? This thing better is able to hold my life together".
Louis Vuitton Wireless Headphones
Louis Vuitton is famous for its weird and sometimes ridiculous items. The French fashion house has recently launched its headphone luxury version.
They cost nearly $1,000 that you could get six AirPods for the same amount of money with much better sound quality.
Chanel Boomerang
This $1,500 boomerang is part of their "luxury sports collection" and was accused of aboriginal cultural appropriation that raised eyebrows all over the internet. One Twitter user even posted her thoughts:
When I think about Aboriginal culture, I think @Chanel.

Twitter User
Dolce & Gabbana's Hand-painted Fridge
Local Sicilian artists have created the $34,000 hand-painted fridges collection under Domenico Dolce and Stefano Gabbana's personal direction. Later on, the Italian designers have decided to debut a DG kitchen line.
"And even though our companies are in different sectors, there are still similarities, like a passion for creativity and innovation, attention to quality and details, and, of course, a love of Italy and Italian-made products."

Stefano Gabbana and Domenico Dolce
Tiffany & Co Tin Can
Have you seen the Tiffany & Co. $1000 "tin can"? Made of sterling silver, and vermeil, at around $1,000 this may be the priciest tin can on the market.
What about Tiffany's $10,000 bird's nest or $425 protractor? The "everyday line objects" was "born out of the notion that beautiful things should not be limited to special occasions," said the brand.
Cartier Strawberry Basket
Fancy this Cartier gilt silver basket adorned with enamel decorated strawberries? Be ready to spend at least $3,000 on this small gift.
In addition to jewels, the French house designs other objects too. From home tray, ashtrays, and cigarette case made of precious metals.