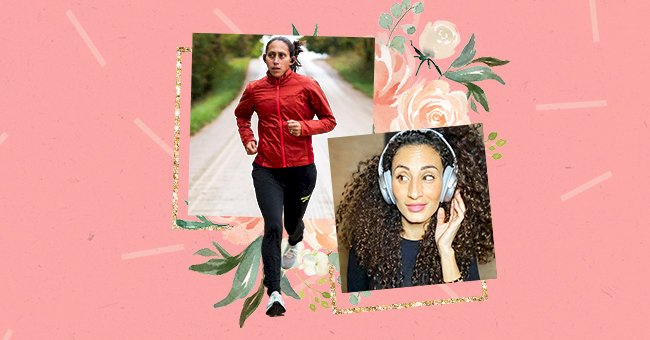 Our Pick: Top 7 Running Headphones Worth The Investment
If you can't wait to get back to your fitness routine at the gym and search for headphones that won't slip while you're in your workout peak, we're here to save you up some research time.
We need more than a pair of shoes or comfy fitness apparel to get motivated for running. Music is the real deal — that's what boosts our energy and keeps us in the zone. That's why choosing the perfect headphones can make a difference.
Is there something more annoying than slipping headphones while you're running or doing your workout? We don't want that happening to you, so we've rounded up the seven best running headphones worth the investment.
Bose 700 Over-Ear Wireless Headphones
Bose is the brand known for its high-quality products — they're the Apple for headphones. If you're searching for the highest quality of sound, don't hesitate and grab these (or honestly, any other one from the brand).
Critically acclaimed for their powerful noise-canceling, astonishing sound, and unrivaled voice pickup, these guys are definitely worth the investment.
JBL Endurance Run In-Ear Wireless Sport Headphones
The best headphones on a budget, if you're looking for a bargain, this JBL is a good bet and you don't need to sacrifice price over quality. They're sweatproof and can be adapted to be in-ear or behind-the-ear and have up to six hours of wireless playback.
Under Armour True Wireless Flash Earbuds
Under Armour and JBL developed these wireless running headphones with an economical battery life that lasts several days. These UA headphones are ergonomic and they come with smart noise technology that interchange outside noises and audio with just a tap.
Sony WF-1000XM3 Noise Cancelling True Wireless Bluetooth In-Ear Headphones
Sony's new wireless headphones come with noise cancelation in a compact and stylish way. They feature adaptive sound control, which means they automatically adapt the sound according to your environment. The battery can last up to 24 hours.
Jaybird Vista True Wireless Earbuds
These Jaybird headphones are one of the best fitness earbuds. The brand focuses on developing the best fitness gadgets and this is their latest creation. They offer water and sweat resistance, high-quality audio, as well as being dustproof and shockproof.
Sennheiser CX Sport wireless earphones
If the most crucial aspect of choosing the best running headphones for you is the audio quality, these wireless earbuds from Sennheiser will do their work perfectly well. They fit comfortably, with a battery life of six hours; these earbuds are also water and sweat-resistant.
Bose SoundSport Wireless Headphones
These lightweight earbuds were developed to stay secure and comfortable in your ears while you break a sweat. The Bose quality sound won't disappoint you. These headphones are water and sweat proof and you can choose an extra feature for $50 more, a heart rate monitor.