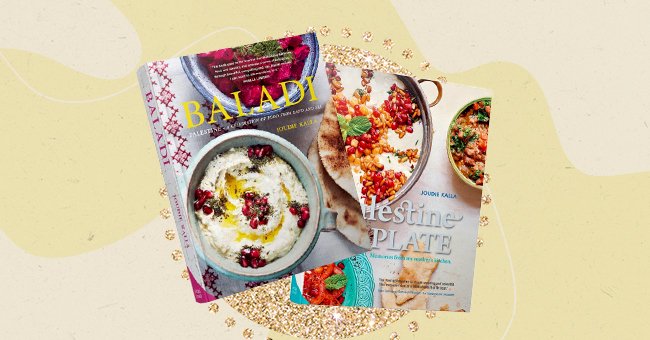 Our Pick: Top 7 Vegan-Friendly Palestinian Cook Books To Buy
Have a memorable experience traveling to Palestine with these delicious vegan-friendly recipes.
Palestine is a complex territory in the Middle East but yet beautiful in so many ways. Their cuisine is the best, and I could eat it every day without getting sick of it.
Palestinian is a vegan paradise for plant-based eaters, and I must admit it was one of the best experiences for a wanderlust foodie like me. If you wish to add some yummy vegan recipes to your repertoire, here are seven cookbooks.
Palestine on a Plate: Memories from My Mother's Kitchen
Palestine on a Plate is a complete tour of Palestinian culture and cuisine. The author Joudie Kalla, a chef with more than 15 years of experience, shares the most traditional Palestinian recipes used by her mother and grandmother.
She runs the popular restaurant Baity Kitchen, which sells popular snacks and hosts Palestinian-themed dinners for Jamie Oliver's Fifteen charity.
The Palestinian Table
Winner of the 2018 Guild of Food Writers First Book Award and nominated for the 2018 James Beard Foundation Cookbook Award, The Palestinian Table is a classic and essential book for those looking for delicious and easy-to-follow Palestinian recipes.
Zaitoun: Recipes from the Palestinian Kitchen
Zaitoun: Recipes and Stories from the Palestinian Kitchen is a celebration of Middle Eastern food, mainly Palestinian, that is now being recognized worldwide. The New Yorker, Guardian, BookRiot, and other media considered the Zaitoun the year's best cookbook.
Baladi: A Celebration of Food from Land and Sea
The follow-up from the bestselling cookbook Palestine on a Plate, Joudie Kalla, gives us a rare glimpse into Palestinian cuisine and tells the stories behind each dish. She also focuses on promoting healthy eating through fresh and natural ingredients.
Falastin: A Cookbook
Sami Tamimi is a Palestinian chef, author, restaurateur, food consultant, and a James Beard Award winner. Falastin won several awards, and it was considered one of the best cookbooks of 2020. In this book, Tamimi travels through the lineage and evolution of his country's cuisine throughout 120 recipes.
Divine Food: Israeli and Palestinian Food Culture and Recipes
Including a collection of recipes from local markets, the hip restaurants of Tel Aviv, and Arab traditions, Divine Food will take you on a foodie journey into Israeli and Palestinian cuisine and its local varieties with a wide range of delicious recipes.
Jerusalem: A Cookbook
Co-authored by the super chefs Yotam Ottolenghi and Sami Tamimi — both born in Jerusalem in the same year — Jerusalem: A Cookbook is a collection of 120 recipes that it's a culinary's journey from vegetable dishes to sweet, rich desserts.