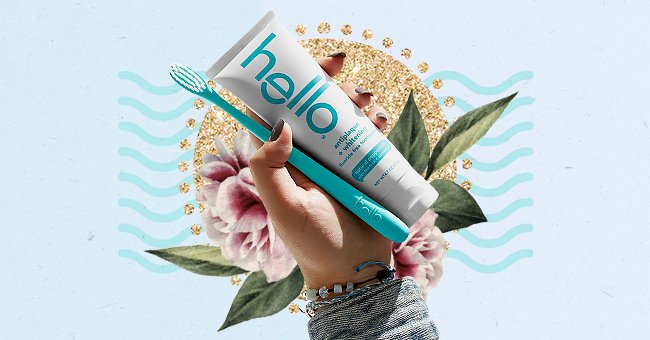 Our Pick: Top 7 Whitening Toothpastes Recommended By Dentists
To remove surface stains and give your teeth the whitening look they deserve, you don't need a whole whitening kit. In some cases, a specific toothpaste may already be enough.
Whitening toothpaste is a good DIY at-home measure that may assist you in removing subtle stains and decrease yellowness. But let's make it clear that they don't operate miracles.
Moreover, these kinds of toothpaste can be a complement to a whitening treatment. So don't expect a dramatic change like a professional in-office treatment would. That said, if you'd like to give them a shot, we've rounded up the top 7 whitening toothpastes.
Hello Naturally Whitening Fluoride Toothpaste
Hello's Naturally Whitening Fluoride Toothpaste earned the American Dental Association (or ADA) Seal of Acceptance is an excellent OTC option. The product is formulated with 0.76-percent fluoride, tea tree oil, peppermint, and coconut oil.
Opalescence Whitening Toothpaste
It's often not recommended to start a whitening procedure with sensitive teeth. But Opalescence offers a solution for that. Besides helping to remove subtle stains, the toothpaste was formulated to reduce tooth sensitivity as well.
Hello Oral Care Activated Charcoal Teeth Whitening Toothpaste
Activated charcoal is everywhere, and if you're reading this article, you probably heard about it. There are some claims that it removes impurities from the teeth, but more studies are needed.
But if you want to partake in this trend, this Hello Oral Care's option is cruelty-free, and it doesn't contain harsh chemicals such as peroxide and sulfates.
Native Whitening Toothpaste with Fluoride
Native's Whitening Toothpaste comes with 0.243 percent sodium fluoride and hydrated silica, an abrasive used to remove stains. Other ingredients such as xylitol and glycerin remove bacteria that cause cavities.
Bite Fresh Mint Toothpaste Bits
Bite brings innovation and sustainability to the market by bringing the first and only toothpaste tablet ever to be certified palm oil-free. The toothpaste tablets are highly eco-conscious as well -- they use recycled glass jars. The ingredients list features xylitol and erythritol, and nano-hydroxyapatite.
David's Premium Natural Toothpaste
David's Premium Natural Toothpaste is a fluoride-free product that prevents bad breath, tooth decay, and gum disease while whitening your teeth. The formula contains mostly natural ingredients such as baking soda, xylitol, and peppermint oil, and it's also SLS-free.
Marvis Whitening Mint Toothpaste
The Italian brand Marvis will leave you with a fresh and minty breath. Its formula is peroxide-free and uses silica instead. The toothpaste protects teeth while brightening and helps prevent tartar, decay, and plaque.