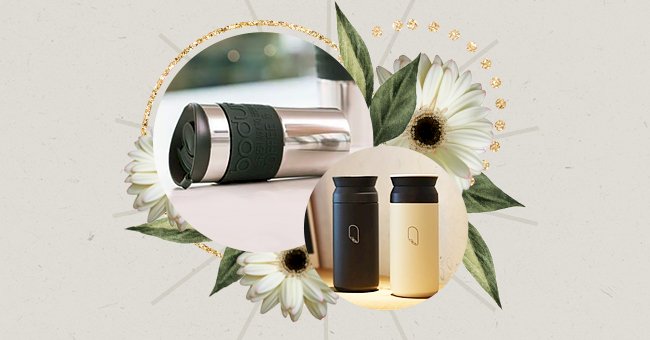 Our Pick: Top 8 Reusable & Sustainable Coffee Cups
In commemoration of world earth day, right now is probably a good time to incorporate sustainable practices into your life. Remember, it's the little contributions that make the world a more sustainable place.
For an avid coffee lover, consider switching to sustainable coffee mugs that you can carry along with you to the coffee shops. Standard coffee cups contain plastic lining within the paper material, making it difficult to process and recycle.
Thus, enlarge your eco-footprint by making the switch. Not only will your coffee taste better due to the sustainable material, but it will stay warmer for longer. Therefore, join the wagon with these eight best reusable coffee cups for a more sustainable life.
KeepCup 12oz Reusable Coffee Cup
There is nothing worse than giving a barista a mug that is too big to fit into the espresso machine. Luckily, that's where KeepCup comes in. These cups are best for making delicious lattes, cortados, and cappuccinos and are also super easy to rinse.
W&P Porter Mug 12oz - Terrazzo Blush
This mug's design is one of the most stylish in the market. It's super comfortable to hold, thanks to its beautiful matte silicone design. The mug also comes with a push-on lid with a seal that will keep your coffee warmer for longer.
Stojo 12 oz Cup
These cup's collapsible design is a bonus for those who live in tiny homes and are trying to save space. Furthermore, the cup is available in several fun pastel colors and comes with a reusable straw that is great for minimizing lipstick marks.
Frank Green Ceramic Reusable Cup
If you have butterfingers, you need this fantastic spill-proof mug. Unlike other tumblers, this cup is designed with BPA-free thermoplastic that is great for the environment. Also, since it's dishwasher safe, feel free to toss it in the washer on a lazy day.
SoL Cups
This cup is designed with heavy-duty glass that can pop in and out of your bag but isn't strong enough to throw at a wall. The glass is odor-proof, leaving your coffee tasting fresh with every brew.
Miir Travel Tumbler
If you're a lover of minimalist design, this super sleek tumbler is for you. This tumbler is excellent at retaining heat and cold temperatures easily. Also, it is leakproof, which is a bonus for those who constantly toss their tumblers one or two times.
Bodum Travel Mug
We love this mug for its hinged mouthpiece plug that will keep your coffee going straight into your mouth instead of dripping down your face. Also, it's designed with a double insulated wall that will keep your favorite coffee tasting hot for hours.
Kinto Travel Tumbler
Designed by a Japanese brand, these tumblers are not only sustainable but easy to clean too. They come in a simple design and are super functional, too, since they keep your coffee hot or cold for hours on end.