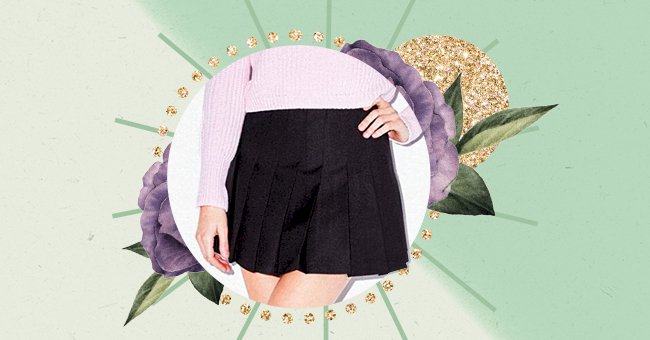 Our Pick: Top 8 Tennis Skirts To Try This Season
You can't go wrong buying a cute little tennis skirt to pair with your outfit. Athleisure clothing is so popular right now, and jumping on the trend is easy in a tennis skirt. You don't even have to step foot on a court to warrant wearing a tennis skirt anymore.
However, if you've only ever worn or seen tennis skirts on the tennis court, then you probably don't even know where to begin looking for tennis skirts that you can wear casually. It can be daunting, but once you get the hang of it, your outfits will be super cute!
Here are our top 8 favorite tennis skirts that you can use to hop on this trend.
TorySport Twill Pleated Skirt
A retro skirt is excellent for people who are just starting out wearing tennis skirts. Retro skirts tend to be less pleated and plainer, giving the wearer the freedom to style the skirt in whichever way they want.
Wearing a retro skirt with a cute tank top and some colorful sneakers is a subtle way to start creeping into this trend. It will help you feel confident in the trend and ignite the desire to explore it a little more.
Ellesse Trionfo Skort
The Ellesse Trionfo Skortis still rather plain but offers a bit more of a modern twist on the original retro skirt. A skort is made up of shorts with a skirt laid over them. Ellesse's skort is excellent because it is still quite plain, but also trendy.
The skort has a slit in the skirt portion of it, which offers an edgier look for the outfit. Pairing this look with a pair of long socks and sneakers and a crop top will make for an adorable outfit that everyone will envy.
NikeCourt Victory Skirt
Nike is a cult favorite of a lot of tennis players. The brand is an athletic brand, and this skirt is, therefore, a little more preppy than some others might be. This skirt was made for the court, but that doesn't mean that you can't wear it on the street.
This skirt would be perfectly paired with an oversized sweatshirt, long socks and sneakers, and some micro mini sunglasses. Tie your hair up in a claw clip, and you're basically a Pinterest outfit inspo page.
ASOS Mini Pleated Tennis Skirt
Here is a tennis skirt that was not made for the court. Asos is not an athletics brand, and this skirt is made purely to wear casually. This is the skirt to buy if you've already exhausted all of your high school tennis and cheerleading skirts.
This skirt comes in a myriad of colors and can be paired with almost anything. This skirt's beauty is that it is longer and slightly more practical for everyday use because it was not made for the court.
American Apparel Gabardine Tennis Skirt
Another skirt made purely to be worn on the street, this AA Gabardine Skirt, is named a tennis skirt, but you definitely shouldn't wear this onto any courts. The skirt is once again made of more durable and practical fabric for street style.
This skirt is a shorter version of the ASOS skirt, so if you're into showing more leg, then this is the skirt that you should go out and buy. It is versatile while remaining oh-so-cute.
EleVen By Venus Williams Flutter Skirt
Who better to buy a tennis skirt from than one of the tennis queens herself? Venus Williams knows exactly what to look for in a tennis skirt and has undoubtedly ensured that it was included in her clothing line.
While this skirt was made for the court, it is so fashionable that you could wear it anywhere and still look amazing. We're predicting that EleVen is going to become one of our favorite celeb brands.
Gil Rodriguez Terry Tennis Skirt
We absolutely love this Gil Rodriguez skirt. It is subtle, and it is cute; it is perfect. This skirt is great because it does not look too much like a traditional tennis skirt, but it still has all the fun that a tennis skirt has.
There are no pleats and bright colors in this skirt, making it perfect for the girl who wants to hop on the trend but wants to do it subtly. This look would be best paired with a bodysuit and a pair of heels.
New Look Pleated Mini Tennis Skirt
New Look's flowy dream of a skirt caught our eyes as soon as we saw it. It is feminine and cute while remaining sassy and on-trend. Everything that you have been looking for in a tennis skirt is right here.
It is midway between knee-length and micro mini, making it perfect for the more conservative girl. The material allows the skirt to flow just enough so that you look ethereal and down-to-earth all at once.