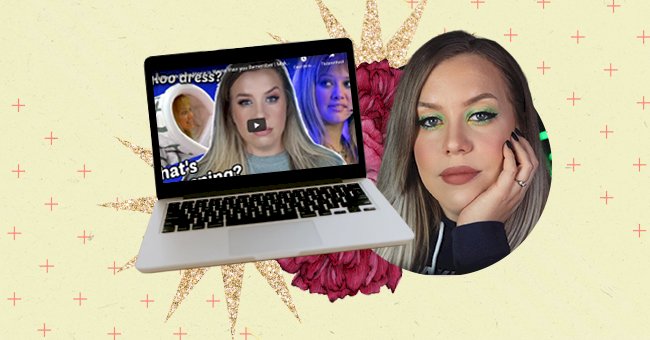 Our Picks: Jaime French's Best Movie Reviews
As women, we love to see other women doing what they love while they entertain us. Bailey Sarian is an excellent example. She does her makeup and tells her murder mystery stories and she's become so successful.
There are many talented women like Miss Sarian around and we love to find them and binge their videos. One of these women is Jaime French. Jaime French does her makeup while reviewing movies.
Her reviews are honest, creative, and most hysterical. These are our favorite movie reviews and makeup videos to date.
The Lizzie McGuire Movie Review
You probably remember watching this movie as a kid just because it was a movie spinoff of one of the most popular TV shows on air at the time. It's a simple movie that any kid would be able to watch over and over again.
Jaime French's review reminds us why kids' movies are made for kids, saying that the storyline is cute but not very believable. She hilariously explains the good and bad parts of the movie while completing a gorgeous makeup look.
CrossRoads Review
We don't know whether we loved this review because of the easy French explained it or because of the fact that Britney Spears has been in the news so much lately, but this is a makeup and movie review that you can't miss.
French dissects the movie in a way that makes you think about what the movie is actually about and what the movie might have meant for and to Britney Spears at the time.
McDonald's Movie Review
This is one of our favorite movie reviews by French because of the sheer ridiculousness of the movie. Who would ever have thought that McDonald's' would make a movie? The way that French explains and reviews this movie is amazing.
The best part about French's reviews is that they bring us funny reviews on movies that we had no idea even existed. The McDonald's movie review is the perfect example of this.
She's All That Review
This is a movie that we have all seen at one point or another in our lives and Jaime French made this review knowing that. She dissects the movie as only she can and the remarks that she makes about the movie are funny because they're true.
We can't wait for more reviews about popular movies so that we can see the movie through French's eyes. She is hysterically funny without even trying and having her review a movie like "Bridesmaids" would be amazing.
Honey Review
This is another one of those movies that aren't really on anybody's radar until French reviews it. Personally, I had never heard of this movie, but after watching French's review I made sure to go and check it out.
French brings us movies that we didn't even know we needed to watch and gives us some facts to go into the viewing thinking about. If you want to know which movies to check out next, keep your eyes on French's channel.