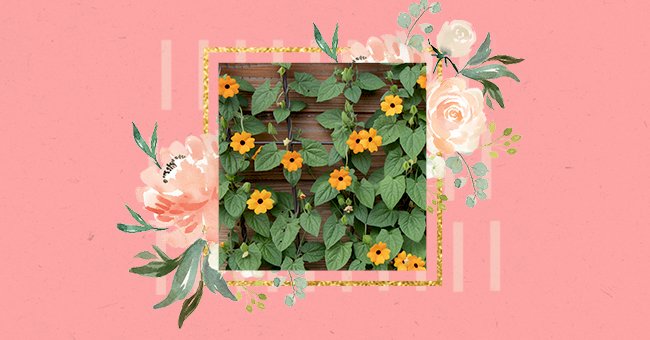 Our Picks: The Best Flowering Vines To Plant
There's something so romantic and vibrant about vines climbing up the side of your wall that adds a refreshing twist to your back or front yard.
It's important to note that vines that climb do so in different ways. Twining vines climb a fence or other structure by branches that twist around the structure.
Other vines use aerial roots that attach themselves to a supporting structure like a flat wall. These might require more tending as they can damage the structure they grow on overtime. Whichever is your pick, we've compiled a list of some of our favorite flowering plants.
Sweetpea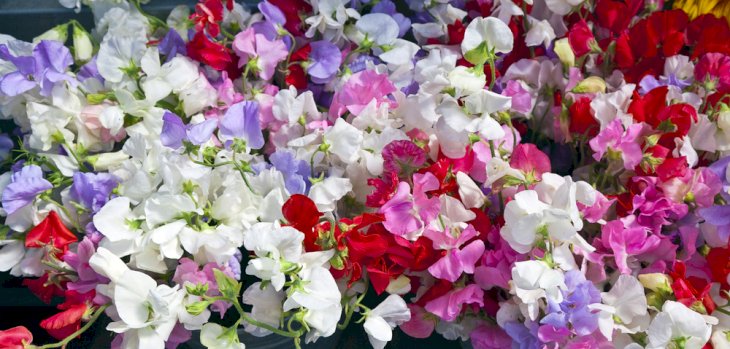 Shutterstock
Sweetpeas have a delicate, sweet scent. These pretty colored plants are ideally planted in the spring as they're not particularly fond of very hot temperatures.
Clematis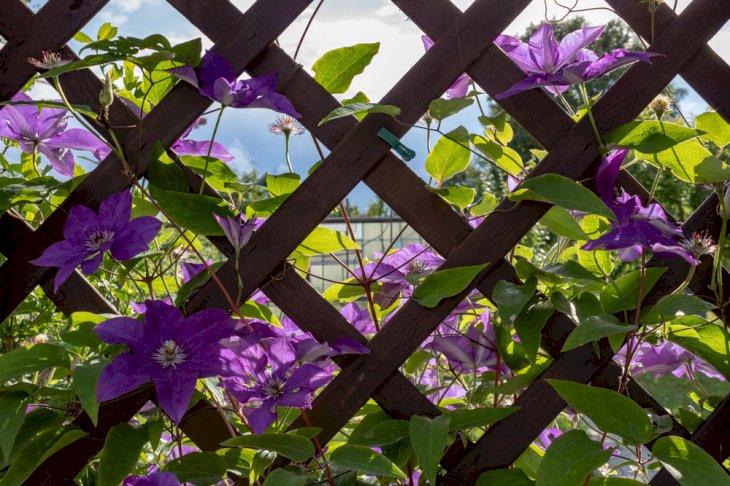 Shutterstock
These plants come in white, pink, purple, red, and bicolor. They thrive in sunny and partially sunny areas. While they may require some help wiring it to a trellis to climb, after that, they'll do their thing relatively easily.
Cup and Saucer Vine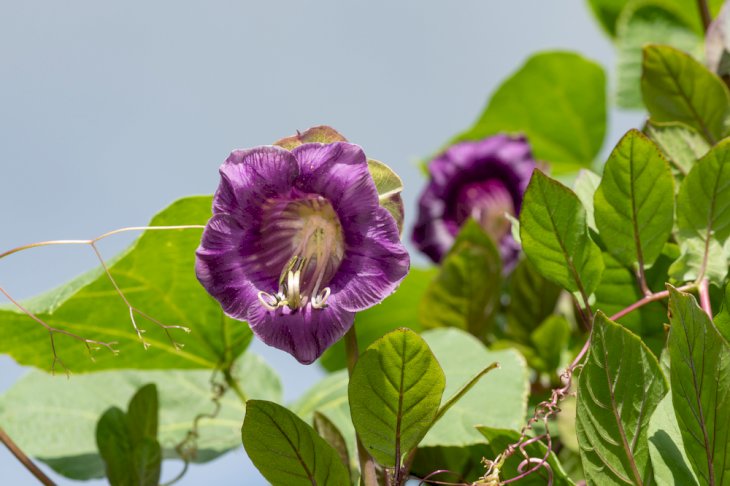 Shutterstock
The cup and saucer vine or sometimes referred to as cathedral bells vine features cup-shaped flowers in shades. They typically come in the colors purple or white and have pale green-shaped leaves.
Star Jasmine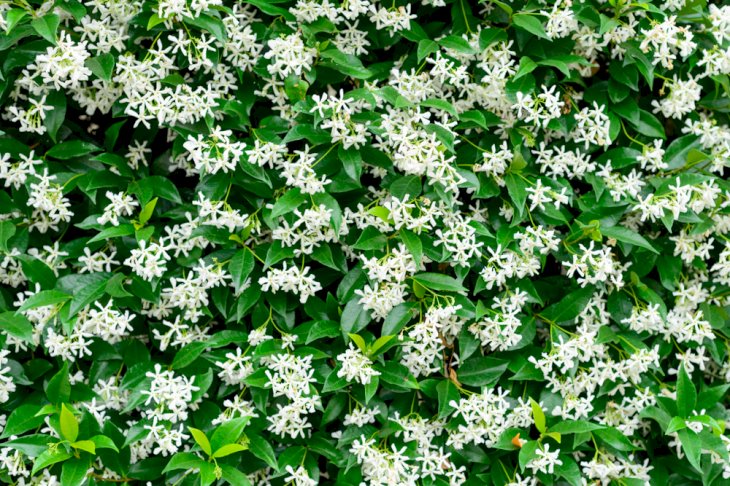 Shutterstock
This pretty perennial vine has white flowers have a beautiful fragrance! It may take some years for these to come into their fullness, but they look breathtaking once they do. They prefer full sun.
Climbing Hydrangea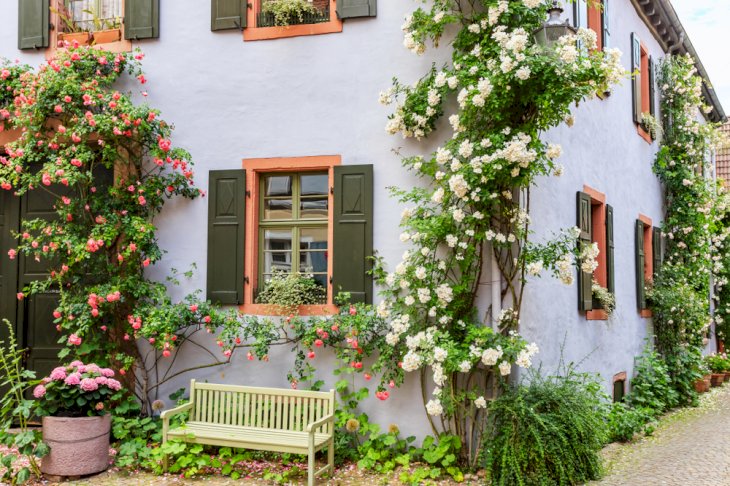 Shutterstock
The great thing about climbing hydrangeas is that they grow slowly enough that you can easily control how you want them to grow.
Black-Eyed Susan Vine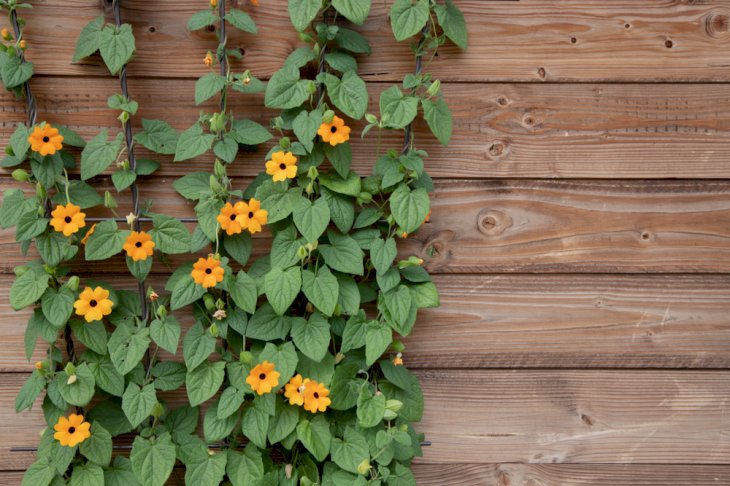 Shutterstock
Black-eyed Susan vines commonly come in yellow, white, or orange, but you can also get these in red, salmon, and ivory varieties.
Hyacinth Bean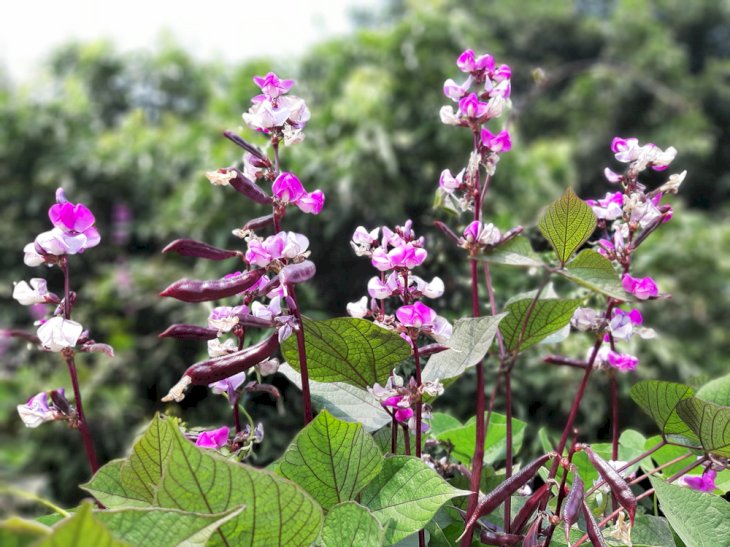 Shutterstock
Hyacinth bean is a fast-growing ornamental vine. It typically comes with pretty pink or white flowers that flourish in hot temperatures.
Purple Passionflower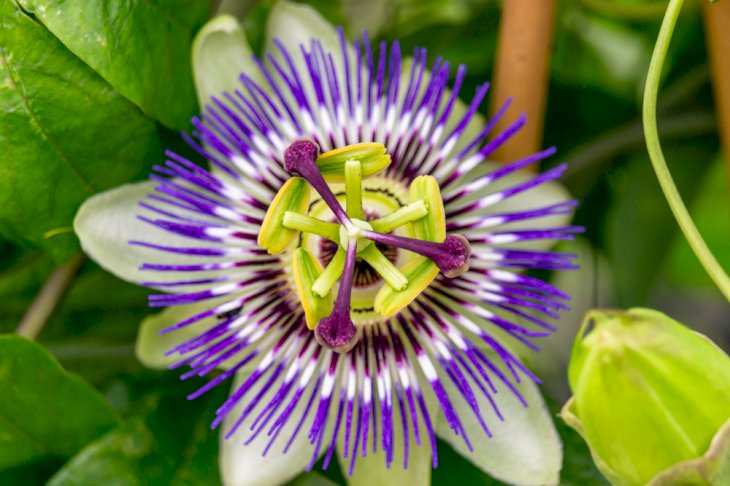 Shutterstock
These gorgeous, exotic-looking flowers are available in a variety of colors. The vines can grow in pots indoors to overwinter the plants indoors in cooler climates.
Bougainvillea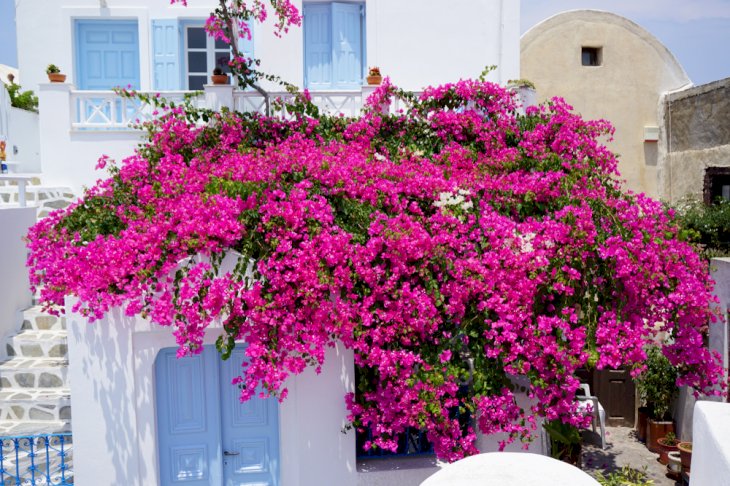 Shutterstock
The Bougainvillea will give your home all year-round color. This vine is a drought-tolerant perennial plant that blooms off and on throughout the year. It thrives in not too hot, not too cold climates.
Wisteria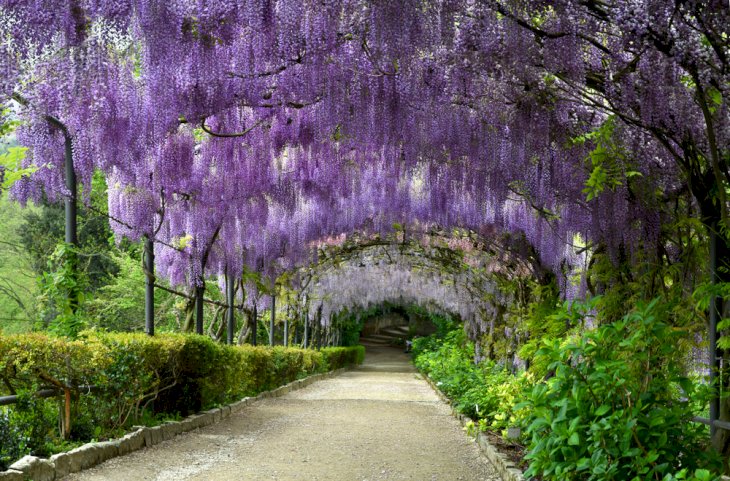 Shutterstock
The Wisteria vine features beautiful draping flowers that resemble grapes. They thrive in full sun and grow relatively quickly.