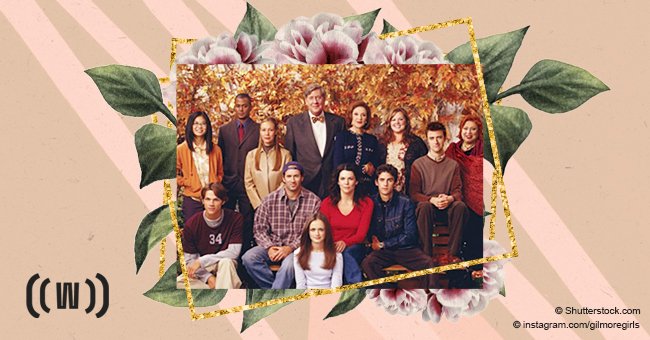 Our Picks: The Most Memorable Moments From 'Gilmore Girls'
"Gilmore Girls" is one of those shows that you can watch over and over again and never get tired of. There are probably some episodes that you could repeat line for line, but you will watch it again if you have the chance.
The show was so popular when it first came out, and with it being aired on Netflix, there has been a serious "Gilmore Girls" fandom resurgence. The "Gilmore Girls" jokes are back and are now being turned into memes. The fandom is back in full force and excited that they can watch their favorite episodes over and over again.
Because of this, we decided that we would take a look at some of the most memorable "Gilmore Girls" moments throughout all seven seasons.
First Day At Chilton
Who could forget Rory's first day at Chilton? It was her dream school, and she had finally been accepted. All she needed to do was arrive on time, looking presentable, and have a meeting with the headmaster.
Rory did just that, but Lorelai arrived looking like it was laundry day (which it was) and embarrassed Rory. Rory's first day at Chilton was the first time we got to see Lorelai's chaotic nature.
1000 Yellow Daisies
Max and Lorelai's relationship was one that we were rooting for, so when he proposed to her with 1000, not 999, not 1001, yellow daisies, we all swooned along with Lorelai. The scene was charming and romantic.
The fact that Lorelai said yes when Max proposed made this scene even sweeter, and we were in love with the couple until their unfortunate breakup.
I Love Yous
Rory and Dean's relationship was sometimes frustrating as they never seemed to be in the same headspace at the same time. They were constantly arguing about or disagreeing about something.
When Rory told Dean that she loved him for the first time, every fan breathed a sigh of relief because we knew that at least for a brief second, the pair would be happy again. It was a sweet moment that we couldn't forget.
When Emily Wants To Go First
Richard has some health complications in this episode, and we see Emily doting on him like we never have before. Emily and Richard are not a very demonstrative couple and do not show much affection.
However, in this episode, we see how much the couple truly cares for each other when Emily demands that Richard not be the first to die. The scene shows us that Emily does not think she can live without Richard.
Rory Graduates
We watched Rory grow up and seeing her graduate was one of the best moments in the show, hands down. We had watched her struggle to get through high school with all the trials and tribulations that she faced, and she was finally at the end.
What made this moment even more special was that Luke, Sookie, and Lorelai were all there to support Rory and all bawled their eyes out when she walked across the stage. It showed how strong Rory's support system was.
Lorelai and The Snow
This is not one particular moment, but we would be remiss not to mention how much Lorelai loved the snow, especially the first snow of the season. Throughout all seven seasons, we see Lorelai getting excited every time there is snow.
Seeing Lorelai and Rory walking around in the first snow of the season brings us a sense of calm and comfort that only a few TV series scenes can bring. Moments in the snow exude a sense of happiness in "Gilmore Girls".
Luke and Lorelai's First Kiss
Lorelai was in many relationships and shared many kisses, but this is by far one of the best. It is also our favorite "Gilmore Girls" moment ever. Throughout the show, we watched Luke and Lorelai's relationship develop and fall apart many times, but this moment topped them all.
This is our favorite "Gilmore Girls" moment because it seems like Luke and Lorelai are finally getting somewhere. The couple finally shares the kiss that all the fans have been anticipating, and for a brief moment, it seems like the couple will live happily ever after.