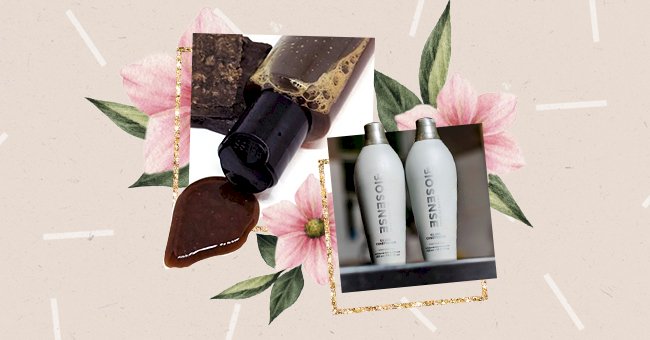 Our Picks: The Team's Favorite Hair Care Products
Here at WomanlyLive, we have an incredibly diverse team of women working to bring you the articles you know and love seeing on the site. We are from many different countries, cultures, and races.
This means that we all have different hair care needs to attend to, which require particular products. We decided that we should compile a list of the hair products that we use so that we might be able to put other women on helpful products.
These are our team's favorite hair care products.
Aunt Jackie's Thirst Quench Conditioner
The lady who recommended this product said that this product "smells yum" and leaves her hair feeling hydrated. The conditioner can be used in conjunction with any one of your favorite shampoos.
The product will have your hair hydrated, smelling great, and feeling healthy. What more could you ask for from a hair care product?
Redken All Soft Line
This line is for all the women with very curly hair. The lady who recommended this product said that she has moved away from using oil on her hair and has recently been introduced to this line.
She says it has left her curls feeling soft and healthy after years of using oils on them. She says she is sticking to the All Soft shampoo and conditioner and gel for styling.
Argan Oil and Aloe Vera
Argan oil is a favorite for many of us, and here at WomanlyLive, it is no different. However, the lady who recommended argan oil recommended aloe vera along with it. She says she adds aloe vera oil to her hair treatments too.
This will leave your hair feeling healthy, detangled, and hydrated in any kind of weather, be it boiling or a cold snow day.
Holika Holika Biotin Damage Care Treatment
This treatment is for those of us that use aggressive hair dye on our hair. The lady who recommended this does just that and says that she needs something gentle to take care of her hair after she does.
Holika Holika has provided the perfect product for those with dye-damaged hair. The treatment will hydrate and repair your hair gently over time.
Biosense 5 in 1 Hydrating Shampoo
Have you ever gone from brunette to blonde and then seen your hair starting to dry out and break and immediately regretted your life's decisions? Yeah, this product is the one for you to go and grab.
The lady who recommended this shampoo dyed her hair blonde from brunette and experienced what we all do when we make that fated decision, but this shampoo has genuinely helped make her hair healthy and soft again.
Biosense Silver Conditioner
Biosense silver conditioner should be used in conjunction with the Biosense 5 in 1 shampoo. The conditioner will help the shampoo to work well and further soften the hair. The silver shampoo also toned blonde hair.
If you want to keep your blonde locks, but you also want them to be lovely and soft, this conditioner will help you to do just that.
Shea Moisture Jamaican Black Castor Oil Strengthen and Restore Conditioner
The lady who recommended this product did not have much to say about it purely because it speaks for itself. If you have coiled or extremely curly hair, then you should try to get your hands on this product.
It will hydrate your curls, keep them healthy, and the shea will make them smell amazing, so it's a fantastic all-around product.
Black Soap
Now, this isn't traditionally a hair care product. At least, it's not officially used for hair care, but the lady who has recommended this says that it is a fantastic product to use in place of your regular shampoo.
You can still condition and treat your hair as usual once you have washed your hair with this soap if you so wish, but replacing your shampoo with black soap will not be a decision you regret.
Marc Anthony 100% Coconut Oil Curl Cream
Marc Anthony's hair care line is sought after worldwide for one reason; the products work. The lady who recommended this product says that she swears by this product to hold and hydrate her curls.
The curl cream smells like a permanent holiday because of the coconut scent and holds curls all day. You simply need to wet your hair and re-apply a small amount the next day to keep your curls going.
Avon Leave-In Conditioner
A good leave-in conditioner is essential in any woman's hair care routine. The conditioner will allow for the hair to be consistently taken care of throughout the day, making the hair feel thicker.
The lady that recommended this product said that the conditioner leaves her hair feeling fresh in between washes, and it smells lovely.