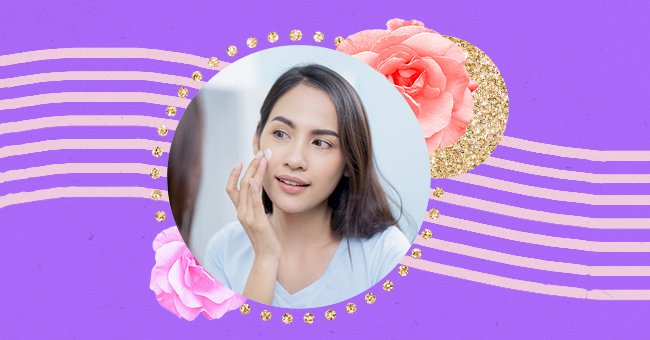 Our Picks: The Top 10 Best Moisturizers For Oily Skin
When your skin is producing excess oils, adding a moisturizer can feel like contributing to the oiliness. But these moisturizers can help fight the oiliness while also leaving your skin hydrated and keep your face a break-out-free zone!
Oily skin can be a cry for help! The excess oil production can be your body's way of making up for lack of hydration. But with excess oils comes breakouts, and no one wants that!
Just because you're producing the oils doesn't mean your skin is hydrated, so you should definitely not skip out on moisturizer! Choosing the right moisturizer is key to sorting out your skin problems; here are ten of the best moisturizers for oily skin!
1. Neutrogena Hydro Boost Hyaluronic Acid Face Moisturizer
The Hydro-Boost contains hydration that your skin can't help but drink up! The formula for the Hydro Boost has hyaluronic acid and glycerine making it an oil-free moisturizer and gel-based, so it glides onto your skin while leaving your pores unclogged!
2. SkinMedica Ultra Sheer Moisturizer
The Ultra Sheer Moisturizer is a lightweight moisturizer that has been around for years! It contains vitamins E and C to combat free radicals and hyaluronic acid to provide you with much-needed moisture!
3. Cerave Hydrating Hyaluronic Acid Serum
Cerave has a serum that doubles as your skin's favorite moisturizer! It's packed with hyaluronic acid, vitamin B5, and ceramides to lock in the moisture and calm any inflammation caused by breakouts!
4. Farmacy Daily Greens Oil-Free Gel Moisturizer with Moringa and Papaya
The Farmacy Oil-Free Gel Moisturizer contains four types of hyaluronic acid to keep your face smooth and hydrated, and it's silicone-free! The papaya enzymes also gently exfoliate your skin, so you don't have to worry about those dead skin cells clogging up your pores!
5. Tonymoly The Chok Chok Green Tea Watery Cream
From the K-beauty realm comes Tonymoly's Watery Cream, which is the perfect formula for your oily skin! The lemon seed oil is an antibacterial and antifungal that can help fight breakouts, and the green tea fermentation aids in locking the moisture in!
6. Versed Dew Point Moisturizing Gel-Cream
The Versed Gel-Cream leaves your skin dewy without the tacky and oily appearance you dread! It contains green tea and aloe extract to calm your skin, especially when your skin seems to be going through the most!
7. Dermalogica Active Moist
The Dermalogica Active Moist contains silk extract that helps improve your skin's texture and is oil-free! It lightly penetrates deep into the layers of your skin and leaves your skin hydrated from within!
8. Garnier Skinactive 3-In-1 Face Moisturizer With Green Tea
The Garnier Skinactive moisturizer keeps your skin in an oil-free zone which helps prevent breakouts from excess oils! It absorbs into your skin pretty quickly, but it keeps your face hydrated, so you don't have to worry about it too much!
9. La Roche-Posay Effaclar Mat Face Moisturizer
The Effaclar Mat Face Moisturizer uses silicone to give you a flawless and matte finish! It works well as a primer for makeup and leaves your skin hydrated yet mattified throughout the day!
10. Bareminerals Complexion Rescue Tinted Hydrating Gel Cream SPF 30
If you want some coverage without shine, then the Bareminerals Complexion Rescue is an ideal moisturizer for the day. Not to mention it has an SPF, so you'll even be sun protected all day long!
Finding the right moisturizer for oily skin can be tricky, but it's not impossible. These choices will leave your skin hydrated without adding to the oils, leaving your skin with a natural dew instead of an intense glow!