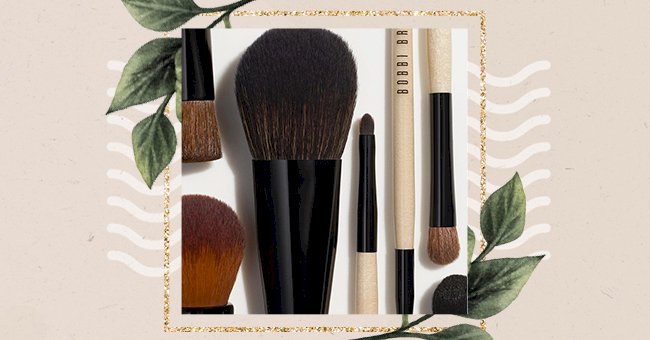 Our Picks: The Top 10 Brush Sets To Buy
Makeup application is an art form, and just like any other art, you need the right tools! The right set of brushes can make the entire process of applying your makeup so much easier and also transform you into a makeup guru!
To create a makeup look, you need the right makeup paired with the best tools! And over time, after all the use, your brushes will eventually need replacing!
These brush sets are not only good for replacement brushes but also as good as brushes to starter kits for someone just getting into makeup!
1. E.L.F. Professional Set of 12 Brushes
This set of 12 brushes by E.L.F comes at a great price, and they're perfect for beginners! So when you're working your way around eye shadows, you can cop these and get to learning!
2. It Cosmetics Your Multi-Tasker Deluxe Dual-Ended Travel Brush Set
The It Cosmetics Your Multi-Tasker Brush Set is perfect for someone who needs all their brushes with limited space. Less really is more, especially when you're able to create a flawless look every time you wear your makeup!
3. Sigma Beauty Skincare Brush Set
When applying your skincare, you're probably using a sacrificed makeup brush to do so or even using your fingers! With the Sigma Skincare Brush Set, you can spare your makeup brushes and their delicate bristles because you have a set dedicated explicitly to your skincare!
4. Bobbi Brown Classic Brush Set
The Bobbi Brown Brush Set is relatively high-end, but it has everything you need! One of the best brushes in the set is the superfine eyeliner brush you can use to create precise lines in your makeup looks!
5. Too Faced Mr. Right 5-Piece Eye Shadow Brush Set
The Too Faced Mr. Right set has all the brushes you need for creating fantastic eye shadow looks! It's perfect for beginners who are learning their way around eye shadows to master the art of blending to perfection!
6. Artis Elite Mirror Ten Brush Set
The Artis Mirror Brush Set is unique and luxurious! It's designed to make your makeup application easy, making it perfect for someone looking for a brush to create a seamless finish!
7. Tarte Sugar Rush Brush Set
Tarte has these beautiful brushes that are Vegan! They're everything you need in makeup brushes, not to mention they are entirely aesthetically pleasing in rose gold!
8. Sigma Most-Wanted Brush Set
Sigma has cleverly created a brush set out of their best brushes. So instead of going through the pains of finding the perfect brush for you, you have the best in one kit!
9. Charlotte Tilbury Hollywood Mini Brush Set
The Charlotte Tilbury Hollywood Mini Brush Set comes in a luxurious velvet clutch that you can carry around! It can fit in a few of your essentials, along with the brushes you'll need for a quick fix on a night out!
10. Real Techniques Everyday Essentials
Real Techniques has created a brush set for your everyday makeup. This is seriously a set you'll never be able to live without because it covers your most base-ic needs!
These brush sets are designed to fulfill all your makeup needs so take your pick at the best set for you!