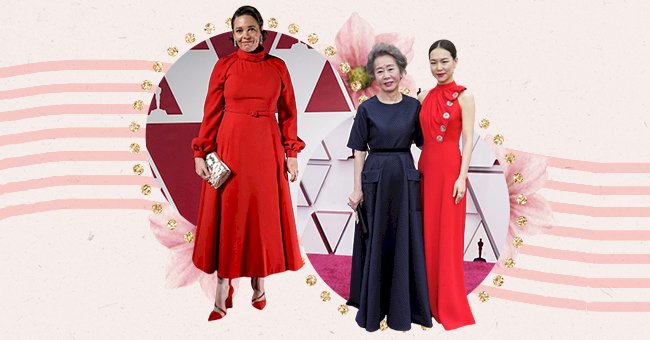 Our Picks: The Top 20 Best Dressed Celebs At The Oscars
Ahh, awards season. There is nothing quite like waiting with bated breath to watch your favorite celebs walk the red carpet in outfits you could never afford by designers whose names you can barely pronounce.
We had the privilege of doing that this week with The Oscars. As usual, the outfits were stunning, the glam was gorgeous, and we were left wishing that our parents would tell us that we're secretly related to one of the celebs.
Here is our Oscars best-dressed list because we need you to know who we're crushing on.
Zendaya
Zendaya proves over and over again why she is fast becoming a queen of the red carpet. There is never a moment when she doesn't look stunning on the red carpet. She owns every outfit that she wears, and this one is no exception.
Margot Robbie
Although this is a much more toned-down look than we might be used to seeing on the Oscars red carpet, it is striking in its simplicity. The gown spoke for itself, and her simple glam look allowed the gown its time to shine while accenting it perfectly.
Regina King
Next to Viola Davis, Regina King is one of our favorite red carpet queens. There has not been an awards show where King has not ended up on a best-dressed list. At the Oscars, she was as striking as ever in her Louis Vuitton gown and Forevermark jewelry.
LaKeith Stanfield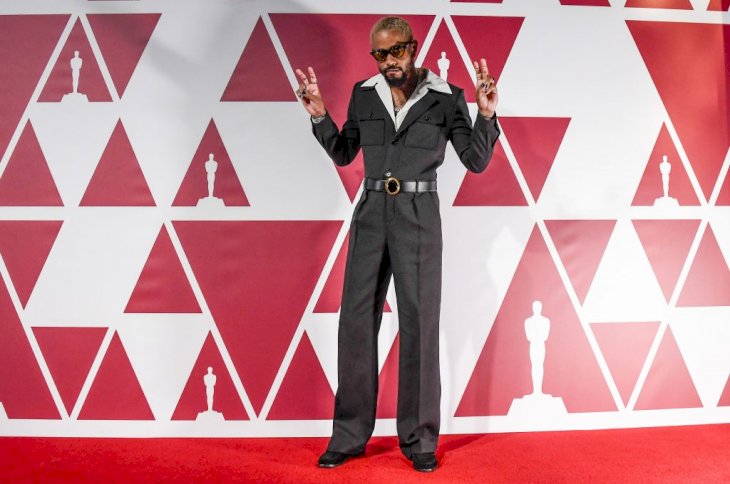 GettyImages
If there's one thing, we love it's a crisp black outfit. If there's another thing we could add to the list, it's the sheer confidence with which Stanfield wears this 70s style collar and belt. The star looked amazing and brought a whole new feel to the red carpet.
Andra Day
You can't go wrong in a Vera Wang gown with Tiffany & Co. jewels draped over your wrist, and Andra Day exhibited this in the most elegant way possible. The chic updo and toned-down heels perfectly set off the sleek gold gown.
Reese Witherspoon
Reese Witherspoon is one of those stars that are always just slightly more toned down than the rest of them but always manages to look fabulous anyway. The 2021 Oscars were no exception. She wore the red Dior halter neck with the grace and elegance that she always carries with her, and it made her all the more beautiful.
Viola Davis
Our red carpet queen has done it again in a gorgeous Alexander McQueen gown and Forevermark jewelry. While the gown is gorgeous, it is the confidence with which Davis wears it that makes the outfit as striking as it is. Her glam was fresh and rosy, which perfectly matched the light and bright feel of the gown.
Angela Basset
Angela Basset was breathtaking with her sleek hairdo and oversized sleeves in her red Alberta Ferretti gown. The overall look was stunning, but all the small details like her pinky ring and ankle strap heels made the outfit what it was.
Amanda Seyfried
You might think that a dress facade made entirely of tulle would be tacky and not something that one would want to wear, but all you need to do is take a look at Seyfried's Oscars outfit to know that that is not true. Seyfried looked incredible in this Armani Prive gown and Forevermark jewels.
Colman Domingo
We can all agree that a hot pink moment is incredible, and there is no better place to wear it than on the red carpet. Colman Domingo seemed to know this and dressed head to toe in a hot pink suit by Atelier Versace and paired the look with classic black shoes.
H.E.R
One style hack that we always hear is that you should dress in one color if you want to look expensive. H.E.R knows this because she dressed all in royal blue for the Oscars and looked like we could never afford her. The look was breathtaking and so characteristic of H.E.R.
Laura Dern
Black and white on the red carpet will never steer you wrong, and Laura Dern proved that in her Oscar De La Renta gown and Pomellato jewelry. While the bottom of the gown was filled with drama, the top was elegant and classic, which provided the perfect balance.
Carey Mulligan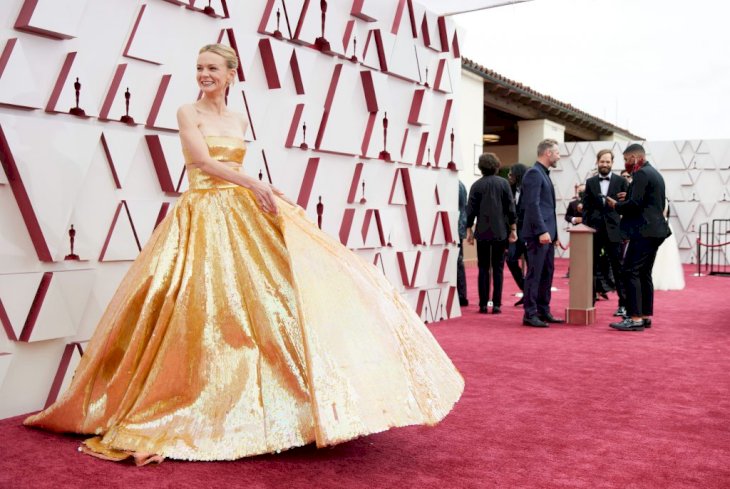 LOS ANGELES, CALIFORNIA – APRIL 25: (EDITORIAL USE ONLY) In this handout photo provided by A.M.P.A.S., Carey Mulligan attends the 93rd Annual Academy Awards at Union Station on April 25, 2021 in Los Angeles, California. (Photo by Matt Sayles/A.M.P.A.S. via Getty Images)
Two-piece outfits are always a favorite on the red carpet because they seem to be so few and far between, which is probably why Mulligan stood out so much. That and the fact that this outfit looked incredible on her. Wearing gold Valentino to the Oscars seems like the perfect way to honor the awards ceremony.
Halle Berry
It's safe to say that Halle Berry is a long-standing favorite among the red carpet community, and with the outfit that she wore at this year's Oscars, it's not hard to see why. Stunning fans in an ethereal Dolce and Gabbana dress, Berry looked better than ever before.
Isla Fisher
Wearing a black gown on the red carpet might seem old and overdone, but Isla Fisher has proved exactly why that is not the case. She was confidently wearing her deep v-neck Dior gown with a classic Bulgari necklace and matching earrings; she looked effortlessly elegant and radiant.
Ariana Debose
Cut-out gowns will always be an outfit that we can all agree is equal parts sexy, sassy, and beautiful. Ariana Debose showed that this is the case in her Atelier Versace gown. The fact that she paired the gown with Harry Winston jewels is a massive cherry on top of an already gorgeous cake.
Maria Bakalova
Maria Bakalova is relatively new to the red carpet circuit, but it seems like she has already got the hang of it and is well on her way to becoming another one of our red carpet queens. Her Louis Vuitton gown at this year's Oscars helped show the world that she is gorgeous and here to stay.
Tiara Thomas
All nominees invited to the Oscars this year were explicitly told that no casual wear was to be worn. Tiara Thomas took the dress code seriously, wearing a gorgeous Jovana Louis suit. The suit was sexy and elegant, and Thomas's glam was subtle enough that the outfit had its time to shine.
Olivia Colman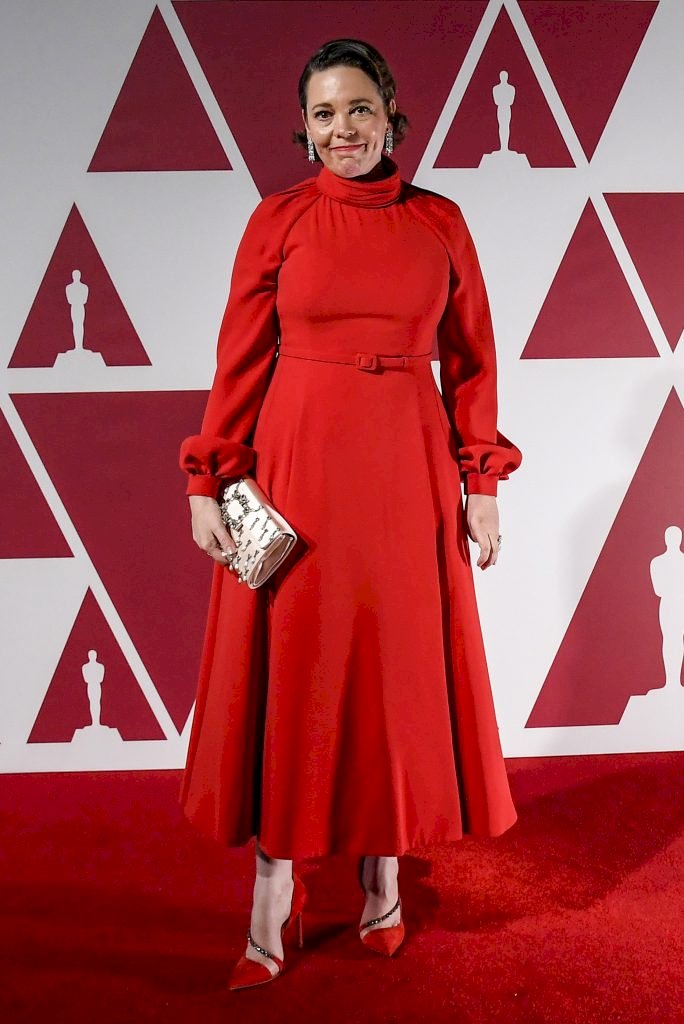 LONDON, UNITED KINGDOM – APRIL 26: Olivia Colman arrives at a screening of the Oscars on April 26, 2021 in London. (Photo by Alberto Pezzali-Pool/Getty Images)
It seemed like this year was the year of the red dress on the red carpet at the Oscars and Olivia Colman followed the trend, beautifully, we might add. While her dress was beautiful, it was her gorgeous shoes that stole the show.
Yeri Han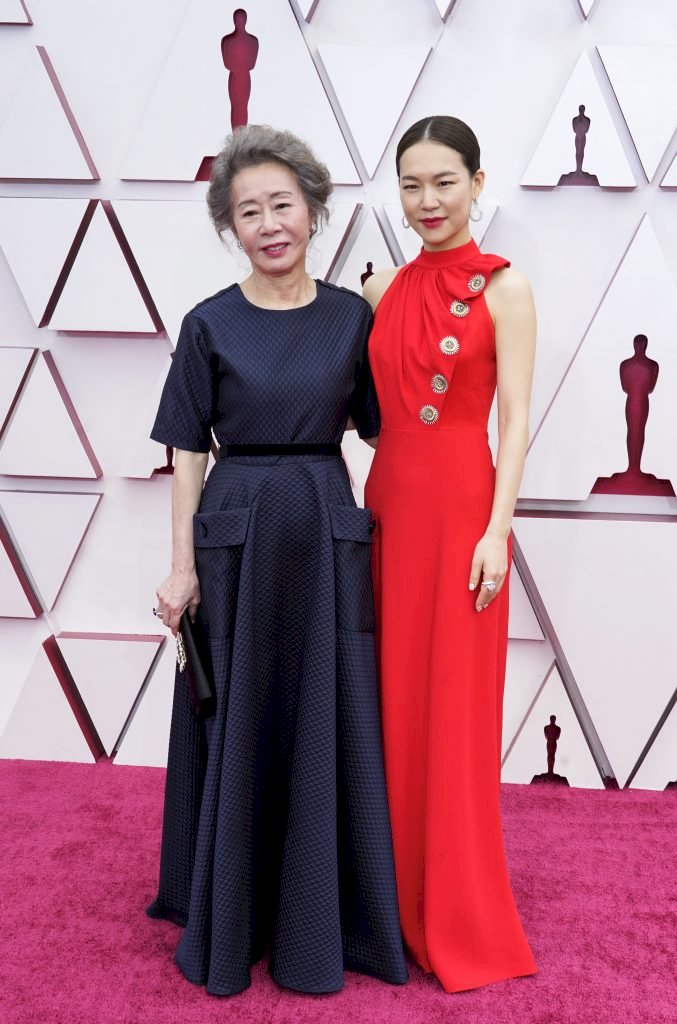 LOS ANGELES, CALIFORNIA – APRIL 25: (L-R) Youn Yuh-jung and Han Ye-ri attend the 93rd Annual Academy Awards at Union Station on April 25, 2021 in Los Angeles, California. (Photo by Chris Pizzello-Pool/Getty Images)
While Han wore a dress that almost followed the red dress trend, she didn't quite get to the deep red that everybody else was wearing. Instead, the color of her gown was light and bright but still striking and beautiful.