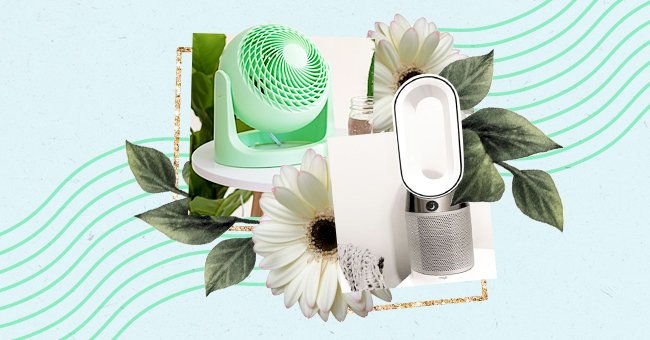 Our Picks: Top 10 Personal Fans To Beat The Summer Heat
You may wish to keep cool in the upcoming summery months while WFH. These fans will do their job.
Millions of people will keep the remote work lifestyle while some will get back to their offices. If you're one of those that will remain the WFH lifestyle, maybe you should consider purchasing a fan to beat the heat during the summer.
We've rounded up the top ten fans available on the market -- from purifying heater + fan to traditional ones to vintage desk fans -- you can find the option that will suit your needs.
VFAN Mini Classic Vintage Air Circulator
If you think fans can't be stylish, it's because you haven't seen this vintage piece from Vornado. Significant in style and power but small in size, this desk fan won't take up much space in your desk. It comes with a full-action pivot head for multi-directional and two speeds.
Fanimation Mini Breeze Desk Fan
Fanimation is known for its outstanding and high-quality ceiling fans. But they launched a portable fan powered by USB -- the perfect option for those with tiny spaces on their desk. You can plug it into your laptop or a regular socket.
Woozoo Quiet Personal Air Circulating Fan
This cute 12-inch desk fan is quiet, and it fits in every corner of your home. But don't underestimate its size -- this fan comes with a unique deep-pitch blade with three speeds, and you can choose among six different color options.
Woozoo Compact Personal Oscillating Circulator Fan
Another compact yet excellent product designed by Woozoo is this oscillating fan. For those looking for extra power, this little guy here is capable of delivering air more than 80ft away. It oscillates up to 70 degrees, and you can stop at your desired angle with remote control.
Dyson Purifier Cool Purifying fan
If your budget is large enough, maybe you should consider this fan. In fact, it isn't cheap, but you won't find a fan like this one.
Use as a heater in winter and fan in summer while it purifies the air of your home with an advanced filtration system. Its 350 degrees oscillation is capable of reaching every corner of your home.
Honeywell TurboForce Air Circulator Fan
This Honeywell tabletop fan is under the affordable category, but you don't need to compromise quality. It features a 90-degree oscillation angle, and it's relatively quiet, so the fan noise won't disturb you during productive hours.
Vornado Flippi V6 Personal Air Circulator Fan
Another Vornado desk fan with a stylish design. If you're searching for a desk fan that could also serve as a home decor piece, here you go. This discreet and sleek fan comes with two speeds and an adjustable tilting head.
Dyson Pure Cool Me Personal Purifying Fan
For Dyson's fans, we brought you a second option. Dyson is the best when it comes to air purifiers, so we thought we should add this one here as well. This tabletop fan cools with purified air instead of recirculating pollutants.
Sharper Image USB Powered Personal Fan
If you don't know this store, you'll likely fall in love with almost all of its products. Sharper Image offers innovative and affordable home products. And with their desktop fan isn't any different.
This sleek fan is powered by USB, and it features a unique rotating function for cool breezes for up to 24 hours and a removable base.