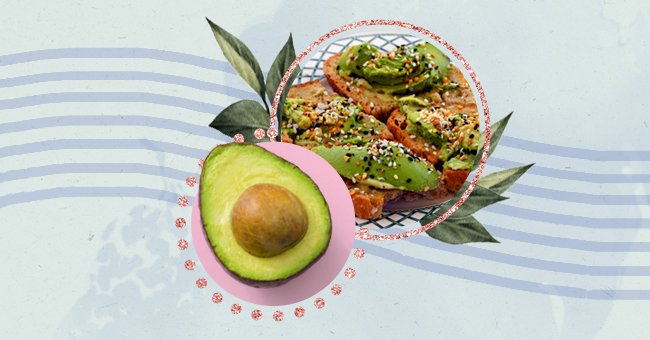 Our Picks: Top 10 Ways To Make Avocado Toast
We love avocado on toast, and it's become a breakfast staple. We found recipes to put a twist on this simple dish to make it even better!
Avocado toast has gained increasing popularity over the decade. Aside from avocado being a trendy toast- topper, it holds its reputation for being convenient, healthy, and delicious.
Sliced, smashed, or spread, these simple recipes are sure to elevate the tastebuds and help you master this flavorful basic breakfast or brunch snack. Here are ten recipes to try when your avocados are ripe.
1. The OG Avocado Toast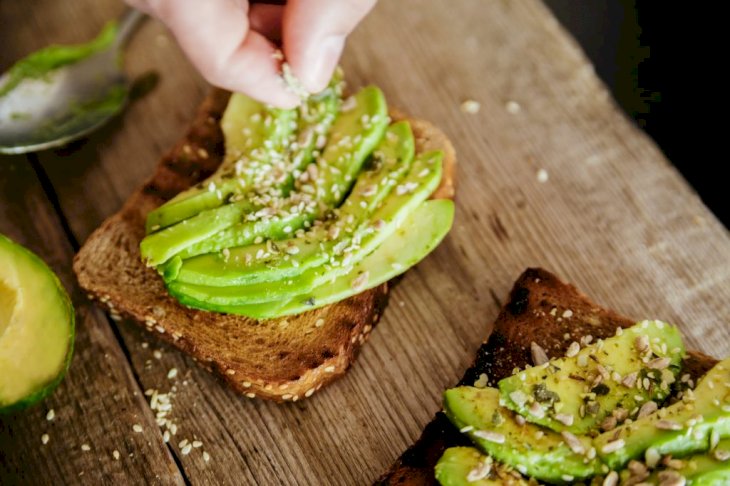 Shutterstock
To start with the basics and a handful of ingredients you are sure to find in the pantry. Prepare your avocado in the desired method.
Add a squeeze of lemon for the tang and sprinkles of salt and pepper to taste with come chili if you can handle the heat. Spread on your toasted choice of artisanal bread and drizzle over a flavored oil to take it to the next level.
2. Salmon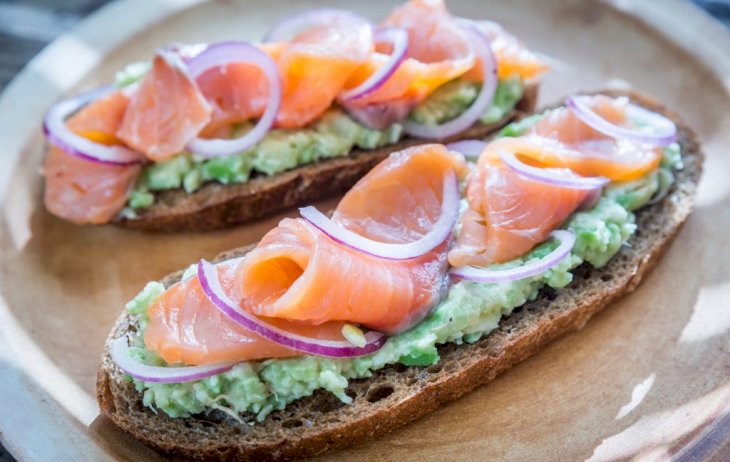 Shutterstock
Let's take this bagel staple and elevate it! Start by toasting your bread and layering a cream cheese spread on first before some sliced avocado.
Marinate your smoked salmon in a chili, lemon, and tomato dressing. Finishing off with some cracked salt and pepper to taste. A garnish of capers and herbs, and you've got a mouthful of bursting flavors. Staving? Add a poached egg.
3. Pico De Gallo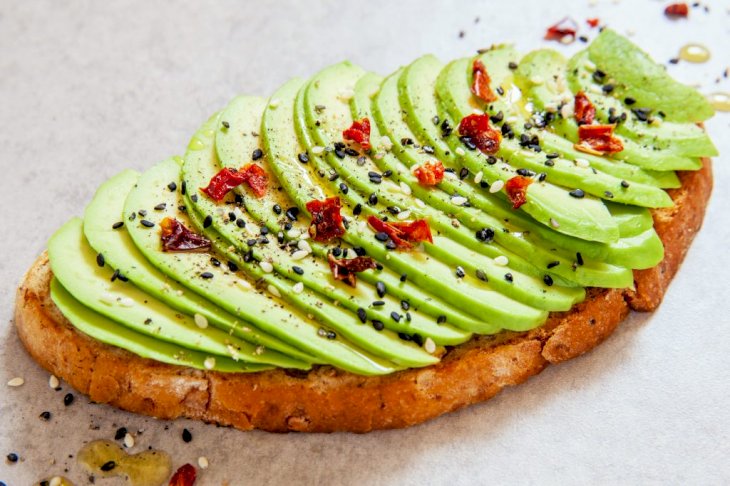 Shutterstock
Craving something Mexican for breakfast? Prepare salsa by finely chopping tomatoes, red onion jalapeno, cilantro, and lime juice.
Scoop the desired amount over some guacamole. For extra protein, add some shredded chicken or beef, and you have a taco!
4. Caprese Twist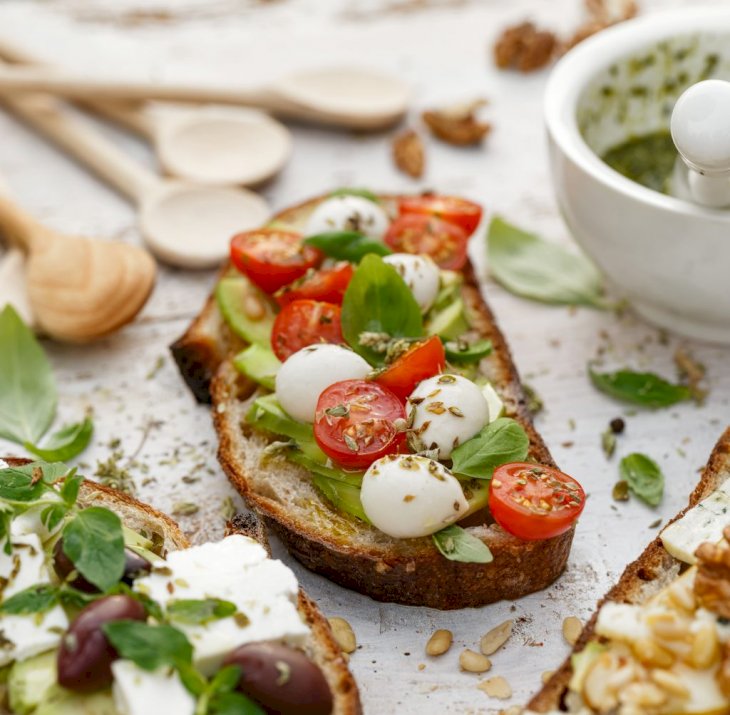 Shutterstock
Let's take your tastebuds on a trip to Italy with this next one. Fancy a Caprese salad and the strong tones of a balsamic dressing?
Rub a clove of garlic on a toasted slice of bread. Top up your smashed avocado with cherry tomatoes and fresh mozzarella and garnish off with ribbons of basil and a drizzle of olive oil and balsamic dressing.
5. Classic Breakfast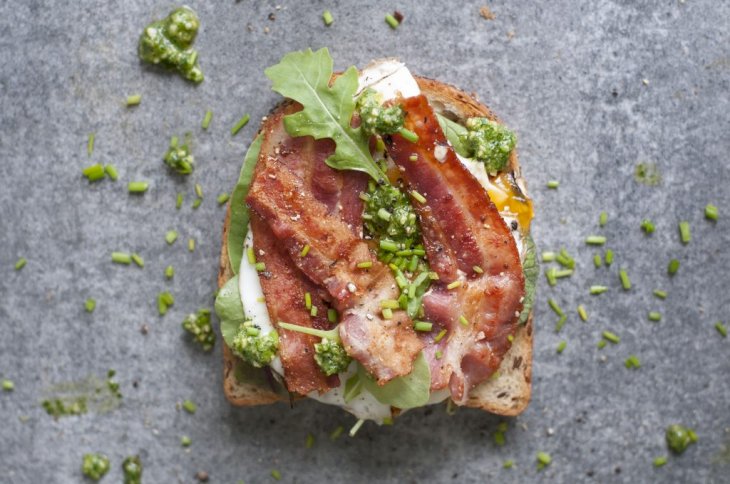 Shutterstock
A twist on a breakfast staple, make it an all in 1 by combining the classics of crisp bacon and an over-easy egg overtop some sliced avocado. It doesn't get easier than this!
6. Meat-Free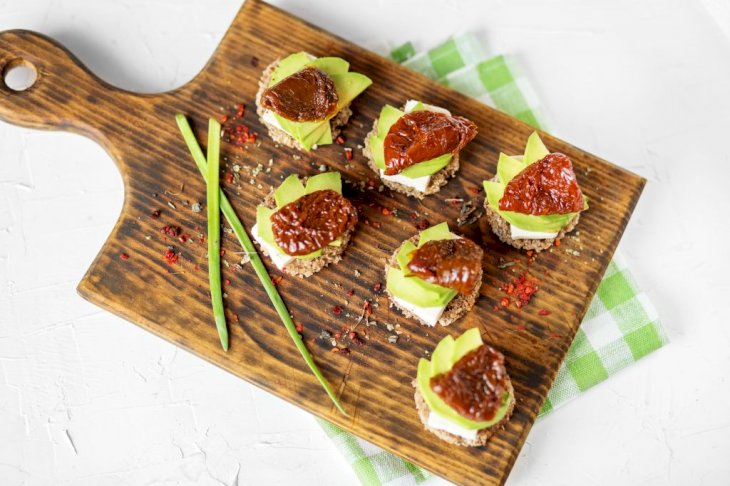 Shutterstock
Perfect for meatless Mondays, try out this vegan and vegetarian-friendly combo. Spread on your avocado and top with roasted or marinated sundried tomato. Choose to add the trimmings of cucumber, crumbed feta slivers of radish, or even dot it with some salad greens.
7. Salty, Smokey, and Savory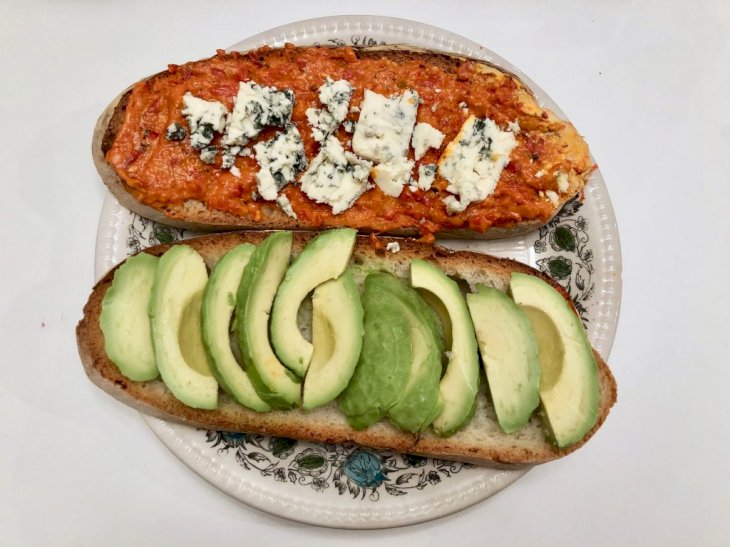 Shutterstock
Life-changing – buy yourself a chorizo jam and thank me later. Spread this generously over your choice of crusty bread, smash an avocado, and top with a fresh roasted red pepper salsa.
Garnish with chopped parsley and a drizzle of flavored oil, finishing off with a sprinkle of paprika. You'll never eat plain 'avo toast' again. It's even good enough for dinner! Just add fried up chorizo and an egg, cooked to your choice, and there you have it
8. Sumac Feta And Mint
Shutterstock
This recipe is on the simple side, although packed with flavors from the middle east. Shower your avocado spread with sumac, za'atar, and a good glug of olive oil, trim with torn mint leaves, and you have a breakfast fir for a sheik!
9. Everything Bagel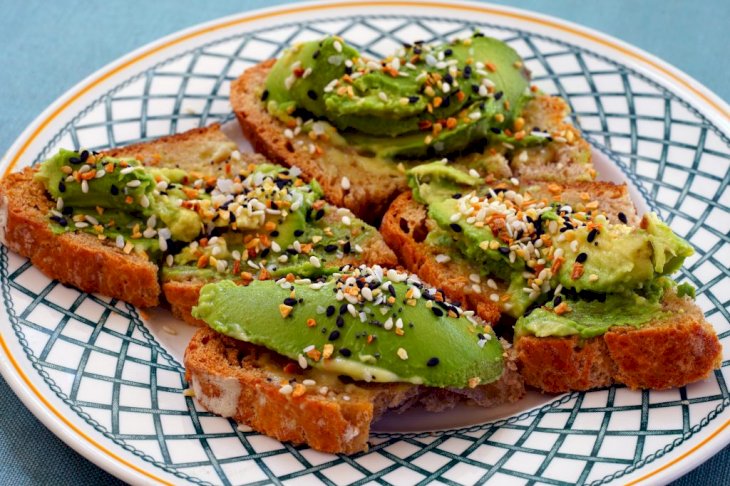 Shutterstock
This seasoning has made a name for itself on social media platforms. The everything bagel seasoning elevates any basics and gives it savory flavors of onion and garlic. Sprinkle some atop layers of cream cheese and avocado, and you've got gourmet.
10. Prawn Cocktail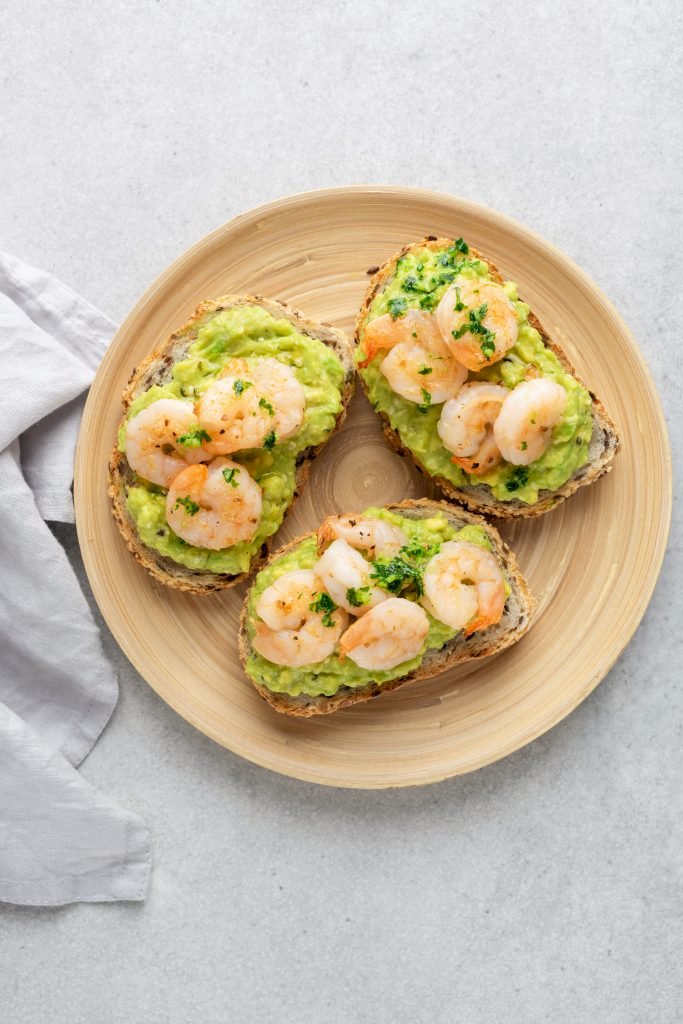 Shutterstock
This recipe is popular when entertaining, and quick canapes you can whip up with simple ingredients. Use small toasts and slice your avocado thinly that will allow you to manipulate it into patterns.
Top off with shrimp and a drizzle of cocktail sauce. It will keep your guests coming back for more!