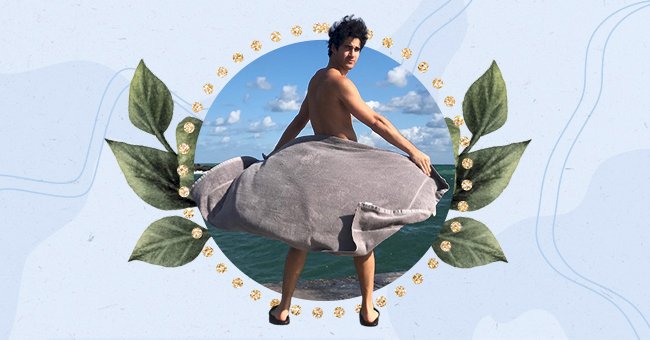 Our Picks: Top 15 Best Celeb Thirst Traps
If there's one thing that celebs are experts at, it's posting photographs on their various social media pages for all of their fans to admire and comment on, and they never disappoint with their content.
However, there are a few celebs that tend to take it up a notch. Yes, we're talking about the thirst traps that our favorite celebs post to make us swoon. But, in summer or winter, celebs know just how to turn up the heat.
Here are some of the best thirst traps we have ever seen from your favorite celebs of all time.
Cristiano Ronaldo
If we looked like Cristiano Ronaldo, we would never post any pictures with our shirts on. Those abs and biceps don't deserve to be confined to a shirt. Unfortunately, while Ronaldo tends to post these types of thirst traps all the time, we still can't get enough.
Kylie Jenner
Kylie Jenner has easily one of the most desirable bodies on the internet. Her hourglass figure and gorgeous facial features are the perfect mixtures, and this thirst trap is an excellent example of that.
Demi Lovato
Demi Lovato has posted many thirst traps during their time on social media and has garnered a lot of attention. The thirst traps that they post are the perfect mixture of artful and sexy, and this one is proof of that.
Halsey
Halsey is a celeb that has one of the most toned bodies out there, and she proved it with this snap. She climbed into one of her old Halloween costumes to post this thirst trap that is the perfect mixture of fantasy and sex appeal.
Lil Nas X
Lil Nas X has caused quite a stir with his outfits over the past couple of months, but it is not what he wears offends some people. Rather, it is the lack of clothing at times. While it doesn't sit well with some, it is one of our favorite things.
Dua Lipa
Dua Lipa has worn many a tiny outfit, especially when she is performing. While her perfoming outfits are gorgeous, we love this more stripped-back version of Dua Lipa, and it is even better than a thirst trap.
Lizzo
Lizzo is the absolute queen of thirst traps. She has never posted a photograph of her body that wasn't super sexy, which is the perfect example. It is a simple enough photo but the bikini and the pose turned it into the perfect thirst trap.
Darren Cris
Darren Criss is easily one of the most gorgeous people alive and has a stunningly sunny disposition. He has posted many thirst traps over the years, but this one is our favorite because of how deceivingly innocent it is.
Kendall Jenner
Kendall Jenner has never shied away from posting thirst traps and can often be seen sunbathing in tiny bikinis on her Instagram. While this is a gorgeous thirst trap, it is one of many from the supermodel.
Luke Evans
The color yellow on a tanned body is one of the world's best combinations, and Luke Evans knew this when he took this photo. Who knew that there was a person alive who could make a speedo look good?
Channing Tatum
Now, this thirst trap came to us courtesy of Jessie J, so I'm thinking we should all send her a message of thanks because this is one of the hottest thirst traps that we have ever seen! Channing might have lost, but we all won.
Khloe Kardashian
The Kardashian sisters are known for their gorgeous booties, and apparently, they know just how to show them off. This thirst trap is the perfect mixture of sexy and classy and a great advertisement for Khloe's business.
J Balvin
If we all had a body like J Balvin I'm quite sure that nobody would ever be fully clothed. This thirst trap is evidence of the fact that if you have such a great body, there is no reason why you shouldn't show it off.
Kourtney Kardashian
Kourtney Kardashian is easily one of the hottest moms of three that we have ever encountered, and this thirst trap shows that off in the perfect way. She has a gorgeous body that she is not afraid to show off.
Bella Hadid
Nobody can do a thirst trap quite like a supermodel can and Bella Hadid proved that in this very simple photo of her in a navy blue bikini. There is not much to the photo, but this model knows her angles.