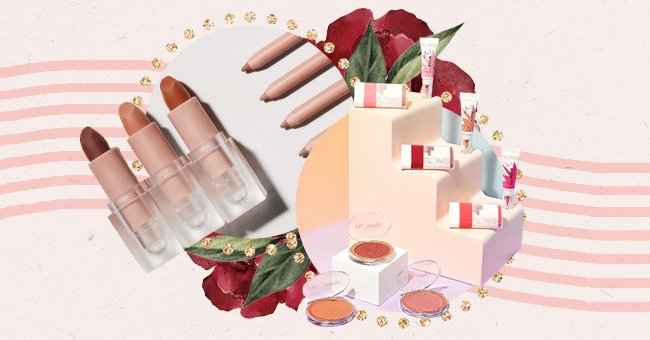 Our Picks: Top 15 Celebrity Beauty Brands Worth Buying
We all wish we could have skin, or hair, or makeup like the stars. We're constantly wondering what they do to make themselves appear so beautiful and put together. We would love to emulate them in some way.
Perhaps the best way to do this is by purchasing products from beauty brands owned by celebrities. What better way to feel like a celeb than using the products that they use daily?
These are our favorite celebrity beauty brands to use that make us feel like celebs.
Halsey - About Face
Knowing that Halsey does her makeup for red carpet events means everybody was super excited when she finally released her own cosmetics line. The line consists of highlighters, eyeliners, eyeshadows, and lipsticks.
Rare - Selena Gomez
Selena Gomez created Rare Beauty not too long ago, but it has taken off significantly. Selena's fans praise the line as a favorite of theirs, but even those who aren't fans of Selena cannot deny that the line is incredible.
Meaningful Beauty - Cindy Crawford
Cindy Crawford is a style and beauty icon that has repeatedly proven that she can adapt to the times as quickly as anyone else. One way she has done this is with her skincare line, which promises to give you younger-looking skin.
Pattern - Tracee Ellis Ross
One of the first celeb hair care lines that were released and Tracee Ellis Ross provided everything you could need and more for natural hair care. Having to look after her hair gave her first-hand experience on what was needed, and she provided that ten-fold.
Flower Beauty - Drew Barrymore
When we think of Drew Barrymore, we think of flowers and sunshine, so it only fits that her beauty brand is Flower Beauty. The line was one of the first celeb beauty brands to be launched and is made up of affordable but effective products.
Honest Beauty - Jessica Alba
Jessica Alba knew what we needed even before we knew what we needed when creating Honest Beauty in 2012. The cosmetics line is made up of all of the clean beauty products you could ever wish for.
KKW Beauty - Kim Kardashian
Probably one of the most famous celebrity beauty brands is this by Kim Kardashian. The brand is still relatively new on the market, next to brands like Honest Beauty and Flower Beauty, but it is uber-successful and comprises all your makeup essentials.
Flawless - Gabrielle Union
Alongside Tracee Ellis Ross, Gabrielle Union also released a haircare brand for natural hair. The brand is made up of everything from repairing masques to moisturizing conditioners and everything else you need to care for your natural hair.
Fenty Beauty - Rihanna
When Rihanna released Fenty Beauty and revealed the sheer amount of shades that her foundations were available in, we knew the line would be a hit, and it was! The line has been so successful with everybody who uses the products giving rave reviews.
Haus Laboratories - Lady Gaga
When Mother Monster talks, you listen, and with this line, she spoke volumes. The line is made up of all your makeup essentials, and the quality of the products is of such a high standard that we cannot fault the line in any way.
Kylie Cosmetics - Kylie Jenner
Kylie Cosmetics exploded onto the cosmetics scene and has not stopped rising ever since then. The line started with lip kits and has grown to include skincare. You have to own at least one product from this line, just to say you have it.
Goop - Gwyneth Paltrow
Gwyneth Paltrow has made a name for herself in the world of wellness and has released a beauty brand to prove that. Goop is another clean beauty brand that we love because of the natural ingredients that work well with the skin.
Keys Soulcare - Alicia Keys
Keys Soulcare is the newest beauty brand to be released. There is not a person alive who will not admire Alicia Keys' clear and glowing skin. We all wonder how she got it and if we could too, and now we can by using her brand!
TPH - Taraji P Henson
TPH is another haircare brand for natural hair, but there is a difference with this one. TPH caters to the scalps of people with every hair type. It seems like the obvious solution to better hair would be taking better care of your scalp, and this line will help you do so.
Florence by Mills - Millie Bobby Brown
Millie Bobby Brown very sweetly named this line after her grandmother. If that isn't enough to make you want to buy it, the products in the line surely will. The line is another clean beauty brand that will have your skin clear and glowing.