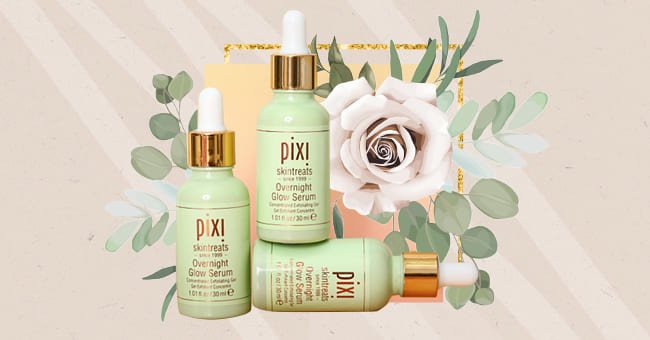 Our Picks: Top 15 Drugstore Skincare Products
We are always looking for the best way to take care of our skin to stay healthy and keep our skin looking and feeling young. Skincare can often be quite expensive, though.
Sometimes it feels like we can't give our skin the care it deserves because we can't afford the stars' products. Price shouldn't be an object when taking care of your skin, which is why we have found a way to get around that.
Drugstore skincare can be just as effective as high-end skincare, and it is much more pocket-friendly. These are the best drugstore skincare products on the market.
Neutrogena Hydra Boost Gel Moisturizing Sunscreen Lotion
This is the perfect moisturizer as it contains SPF, too. This means that your skin will be protected from dehydration and protect your skin from UV rays. You can use an additional moisturizer with this if your skin is extra dry.
Garnier SkinActive Facial Mist Spray with Rosewater
Garnier's facial mist is the perfect facial mist to add to your skin sandwiching routine. It is a gentle, hydrating facial mist. You can also spritz this mist over your makeup if you have run out of setting spray.
Garnier Micellar Cleansing Water
If you are not one to double cleanse, you should remove your makeup before you wash your face. Garnier Micellar Water is the perfect way to clean away your makeup before you start cleansing. This water can also be used as a toner after cleansing.
Differin Gel
If you are acne-prone, this gel is for you. This gel will help to soothe and settle breakouts when they occur because it is an anti-inflammatory. The gel will also help to prevent future breakouts because it is a prescription-strength retinoid.
Pixi Overnight Glow Serum Concentrated Exfoliating Gel
Pixi is a brand that everybody recognizes because it is an affordable brand that offers effective treatment of various skin ailments. The Glow Serum resurfaces your skin and feeds it healthy vitamins A, C, and E.
La Roche-Posay Effaclar Mat Oil-Free Mattifying Moisturizer
This is a more expensive drugstore product, but it is still wholly affordable and incredibly effective. This moisturizer will reduce shine and give your pores a more tightened appearance. This is the perfect moisturizer to use under makeup as it is matte.
Neutrogena Hydro Boost Hyaluronic Acid Hydrating Water Gel
This water gel is to be patted on damp skin to absorb into the skin thoroughly. Once it has been absorbed into the skin, it moisturizes your skin the entire time it is on. The hyaluronic acid and olive extract will help to plump your skin and leave it looking young.
Burt's Bees Hydrating Stick with Aloe Water
Burt's Bees is an excellent drugstore range to use if you prefer to use all-natural products. The Burt's Bees Hydrating Stick is ideal to use as a travel moisturizer as it is not messy and can be used as a balm. The aloe water acts as a soothing agent.
ApotheCare Essentials Phytoyoung Firming Serum
This serum is perfect for those who are fighting the loss of elasticity. The serum will boost collagen production, plump the skin and inject some of its elasticity back in. It also forms an excellent moisture barrier, which will help your skin to stay hydrated for longer.
Alba Botanica Acnedote Pimple Patches
We have all experienced the dreaded moment when we have a big event coming up, and we notice a little pimple forming. To get rid of that pimple, you could use these pimple patches to zap them away!
Embryolisse Radiant Eye Stick
If you've had a long day or didn't get enough sleep, this eye stick will refresh your tired eyes. It is also an intensely hydrating formula that will allow for any puffiness to be counteracted, and as a bonus, it reduces the appearance of fine lines.
Olay Sensitive Fragrance-Free Facial Cleanser
Many of us have sensitive skin and struggle to find a facial cleanser that will not aggravate that. This cleanser is the perfect solution for those of us who have that problem. It is sensitive enough not to exacerbate any skin issues while remaining adequate to cleanse the skin properly.
Bio-Oil
It is more than likely that this product is already in your beauty closet. It is a product that has been around for ages and has proved that it is worth its weight in gold in the beauty world. It reduces the appearance of stretch marks and scarring.
Honest Beauty Magic Organic Facial Oil
Honest Beauty is an excellent skincare brand, and this organic facial oil is no exception. The facial oil is intensely moisturizing and should be used in moderation as the last step in your skincare routine. This will moisturize and nourish your skin beautifully.
Cetaphil Redness Relieving Night Moisturizer
This night cream is one that you should add to your beauty kit if you suffer from redness. The Cetaphil brand can be vouched for by many people. The night cream is one of the Cetaphil products that people with any skin type can use.