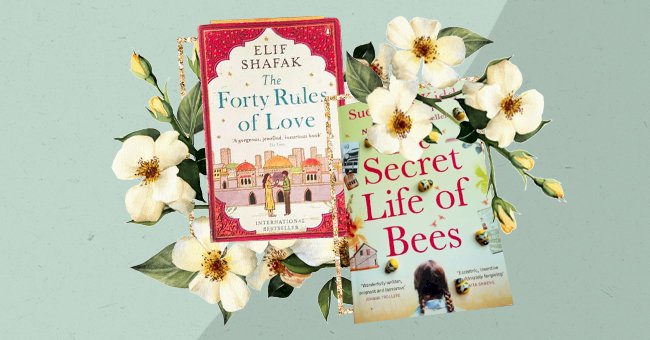 Our Reading List: A Book Recommendation From Each Member Of Our Team
There isn't much that a group of journalists can advise on, but book recommendations are something you can entrust us with. Between us, we have probably read thousands of books.
We have probably read more books in the last two weeks than most people will read in their entire lifetimes, so trust us when we say we know what you should read. There are so many books that have spoken to us in some way that it is difficult to narrow them down.
Just for our readers, we have all decided on one book that we loved enough to call our favorite.
'House Of Leaves' by Mark D Danielewski
You should read this book only when your house is filled with people and you have all the lights on. It is a thrilling novel that focuses on an odd house whose interior is larger than the exterior.
'Pachinko' by Min Jin Lee
This multi-generational novel focuses on a Korean family that's fate was set by their grandmother, who refused to marry her son's wealthy and powerful father. Anette, the team member who recommended this novel, warns that the story will stay with you long after you've finished reading, and it might even have you "crying on the floor at breakfast."
'The Alchemist' by Paulo Coelho
This is a book that you have probably heard about from multiple different people, but that is only because it is that good. The story of a shepherd boy learning how to trust his intuition and follow his dreams is inspiring to all.
'Soul Fury' by Rumi
While this book is not a narrative story for one to read, it is still a favorite among the team because of the beautiful poetry showcased in the book. The poems are inspirational and written beautifully.
'The Secret Life Of Bees' by Sue Monk Kidd
This novel is about acceptance, love, and overcoming struggle and strife by leaning on the people who love you the most. 'The Secret Life of Bees' is a beautiful novel that is equal parts joyous and heartbreaking. You will not regret reading it.
'The Forty Rules Of Love' By Elif Shafak
This is a novel in which two narratives are juxtaposed against each other. The book follows the lives of two different cultures and many centuries. A woman buys a novel that teaches her about love and spirituality and what it means to follow your heart while she is trying to do just that.
'The Girl On The Train' by Paula Hawkins
'The Girl On The Train' is another thrilling novel that will keep you on the edge of your seat the entire time you're reading it. You may not even be able to put it down! This is an excellent read that has been well received by many.
'The Song Of Achilles' by Madeline Miller
If you love historical novels, this one is for you. The story of two men in a doomed friendship who will face more hardship than they ever imagined possible, this book is genuinely awe-inspiring. You will not be able to tear yourself away.
'The Subtle Art of Not Giving A F*ck' by Mark Manson
There is no doubt that you have heard of this book over the last two or three years. It has been spoken about everywhere, and people worldwide have flocked to book stores to get their hands on it. It's no wonder that it's on our team's favorite list.
'The Boy Detective Fails' by Joe Meno
This novel explores the idea of grief, loneliness, and closure. Kateryna, the team member who recommended this book, says that it is "an intensely sad yet cathartic book, and beautifully atmospheric to boot!" which is to say it's a must-read.
'The Last Rhinos' by Graham Spence & Lawrence Anthony
This is an incredible story about one man's fight to save a species. This book is fantastic, but not for the faint of heart. You should read this book if you're passionate about animals and wildlife.
'Pride Of Blewburton' by Ricki Pattison
Provided by Reader
While it might seem cheesy, we all need some good cheese in our lives. There's nothing like a classic romance novel, and the team member that recommended this book proves that by telling us that she loves this book.
'1989' by George Orwell
The team member that recommended this book said that she had put off reading this book for years, but now that she finally has, she sees what all of the fuss was about. It's a classic, and you should get your hands on it as soon as you can.