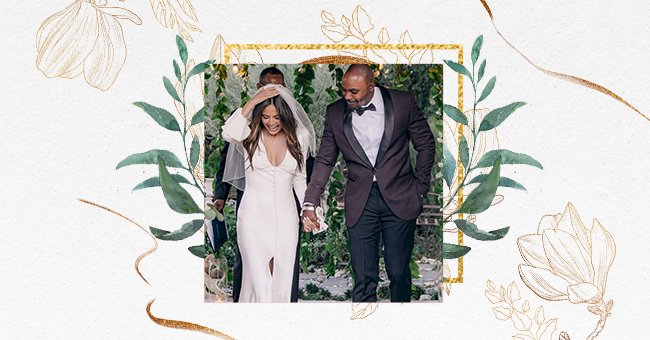 Our Ultimate Guide To Throwing A Great Summer Wedding During The Pandemic
Wedding season has finally arrived, and soon-to-be brides and grooms are more anxious than ever. Those who are planning to get married this summer are faced with an extra obstacle which is the pandemic.
If you are well within your early 30s, you will know to expect a slew of weddings this season. Summer weddings have always been the preferable option giving planners and brides anxiety to make theirs the best.
This year, things are a little bit different as priorities have changed due to the pandemic. Now there are more obstacles than ever, so we have created a guide to throwing a great pandemic safe summer wedding.
Be Aware Of The Challenges
Wedding planning is already stressful as it is without adding a global pandemic to the mix. Now that we have to deal with the pandemic, that means we have to deal with a bunch of new problems and challenges.
While your biggest issue may have been the price of champagne two years ago, this year, it may be the price of decontaminating a venue. We are in uncharted waters, so the best thing to do is to execute your research.
If you have a plan on where you would like to get married, stay up to date with that region's regulations. Apart from avoiding breaking the law, you would also want to ensure that your fellow citizens are safe.
Wedding planners are even offering hourly services to help couples navigate their covid-19 induced challenges. They'll make sure to check some things you miss, like the new occupancy of venues, before you make a deposit.
Play It Safe
Many men and women have been waiting for their dream weddings for years, and now is finally their chance. Unfortunately, some people may be upset to learn that downscaling some ideas is the safest bet.
Depending on what your priorities are, you should opt to play things safe where you can. Playing it safe doesn't mean guests need to watch you get married on Zoom, but it does mean you need to downsize the guest list.
It is essential to be able to gauge whether something is worth putting other people at risk for. You can still have tons of beautiful floral arrangements without having ten florists at the venue at once if you compromise.
Take a virtual flower arranging course with your bridesmaids and create your floral arrangements with the help of one florist instead. If you can, spend a bit less on the menu to have sanitizers as a welcome token for each guest.
Take Your Time
We know that many people have had to postpone for many months and just can't wait any longer. But, those who can wait should consider it since there are way more logistics involved this time around.
You need to give yourself and your guests ample time to quarantine and get tested before the big day. This means that invitations for your summer wedding should already be out if you're planning for 2021.
Many people have opted to get married formally at the courthouse and postpone for summer 2022 instead. If this is an option you can consider, then go ahead and plan everything right.
However, if you are still charging on, there are ways to be safe. Just ensure that you are mindful every step of the way, take your time to look through details, and you should have a beautiful day.