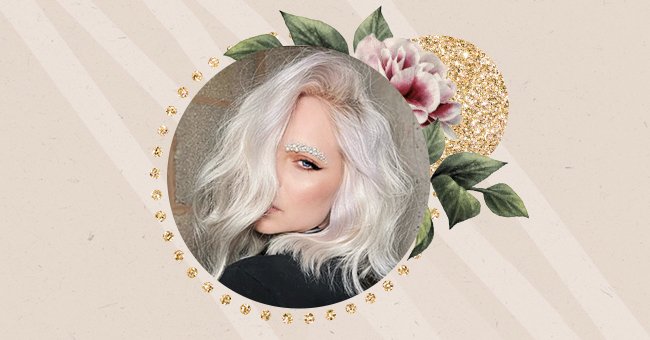 Oyster Gray Is The Hair Color Of The Season
Guess what's on the 2021 hair trend's list? The coolest new shade of gray, the 'Oyster Gray,' also called the pearlescent summer hair trend.
As someone who started to have grey hair at 27, I struggled with them for a while. All I wanted was to get rid of them for some time, so I started dying my hair regularly. Until I saw myself enslaved to a harmful procedure in the long run to my hair's natural glow and health.
So I decided to accept what nature intended to do to me and embrace my gray hair. Luckily, we're at a moment that gray appreciation is taking place.
A shimmering, glowy white-gray shade with silver tones is the new highlight about grey hair trends in 2021, says hairstylists.
But if it's called oyster gray, it must have a sheen and glossy tone, right? What makes the pearly is the condition. That means a good amount of high-quality hair masks and conditioners to keep the shade shining.
"We will see a lot of softer, finer, shimmering balayage. Loads of people are embracing gray, so we'll see some amazing new ways to enhance the shade with toners and shampoos."

Aaron Carlo,Tresemmé lead stylist
The market has also seen a boom in products specially developed for gray shades with brands like John Frieda, Redken, and Moroccanoil aiming to protect gray heads.
Another grey trend was the overnight sensation called "Mushroom blonde," gaining traction when Bella Hadid shared a video with fake gray hair, spiking a 308% increased search for the term on Pinterest.
If you wish to get yourself new hair color, and if that's gray, hairstylists share some tips:
The procedure might be uncomfortable, as the bleach leaves burning sensations when left too long in the hair.
Your hair will need extra care and treatment as this is an extreme dye procedure. Get ready to invest in special hair masks and frequent trips to the salon.
It takes longer for brunettes to get to gray shades than it does for women with lighter tones such as blonde, brown, or ginger.